Manage episode 243553802 series 1531659
By
Represented | Rep Radio
. Discovered by Player FM and our community — copyright is owned by the publisher, not Player FM, and audio is streamed directly from their servers. Hit the Subscribe button to track updates in Player FM, or paste the feed URL into other podcast apps.
Today on the podcast, Founder and Chairman, Dan Rottenberg talks about the origins of Broad Street Review, his long career as a journalist and future plan. Here is my interview with Founder and Chairman Dan Rottenberg.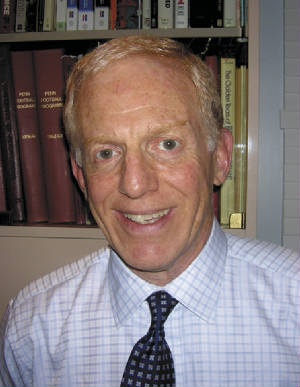 ABOUT DAN ROTTENBERG
Dan Rottenberg has been the chief editor of seven publications, most recently Broad Street Review, a cultural arts website he launched in December 2005. (He is currently BSR's chairman.) He is also the author of 11 books, most recently The Outsider, a biography of Albert M. Greenfield published in 2014 by Temple University Press (paperback edition March 2018).
His previous books include Finding Our Fathers, a guide to tracing Jewish ancestors (1977); Fight On, Pennsylvania, a college football history (1985); Wolf, Block, Schorr and Solis-Cohen, the history of a Philadelphia law firm (1988); Main Line Wasp, the memoirs of Philadelphia civic leader W. Thacher Longstreth (1990); Revolution on Wall Street, a chronicle of the securities industry (1993); Middletown Jews, an oral history of the Jews of Muncie, Indiana (1997); The Inheritor's Handbook (1998); The Man Who Made Wall Street, a biography of Anthony Drexel (2001), In the Kingdom of Coal, a narrative history of the U.S. coal industry as seen through the eyes of two families (Routledge, 2003); and Death of a Gunfighter, a biography of the Pony Express superintendent Jack Slade (2008).
From 2000 to 2004 he was editor of Family Business, an international quarterly magazine dealing with family-owned companies. From 1996 to 1998 he was editor of the Philadelphia Forum, a weekly Philadelphia opinion paper which he founded in 1996. In 1993 he created Seven Arts, a monthly magazine based in Philadelphia. From 1981 to 1993 he edited the Welcomat, a unique Philadelphia-based weekly opinion forum, now known as Philadelphia Weekly.
He wrote an editorial-page column for the Philadelphia Inquirer from 1978 to 1997. He has written more than 300 articles for such magazines as Town & Country, Reader's Digest, The New York Times Magazine, Forbes, Civilization, American Benefactor, TV Guide, Playboy, Rolling Stone, Chicago and many others. He served as a consultant in 1981 when Forbes launched its annual "Forbes 400" list of wealthiest Americans. His syndicated film commentaries appeared in monthly city magazines around the U.S. from 1971 to 1983.
Earlier in his career he was executive editor of Philadelphia Magazine, managing editor of Chicago Journalism Review, a Wall Street Journal reporter, and editor of the Commercial-Review, a daily newspaper in Portland, Indiana.
Dan Rottenberg is a native of New York City and a 1964 graduate of the University of Pennsylvania. He lives in Philadelphia with his wife, a piano teacher. Their two grown daughters live and work in New York City.
For more information, visit Dan Rottenberg's personal website at www.danrottenberg.com.
72 episodes