Manage episode 224298584 series 39370
By
Discovered by Player FM and our community — copyright is owned by the publisher, not Player FM, and audio streamed directly from their servers.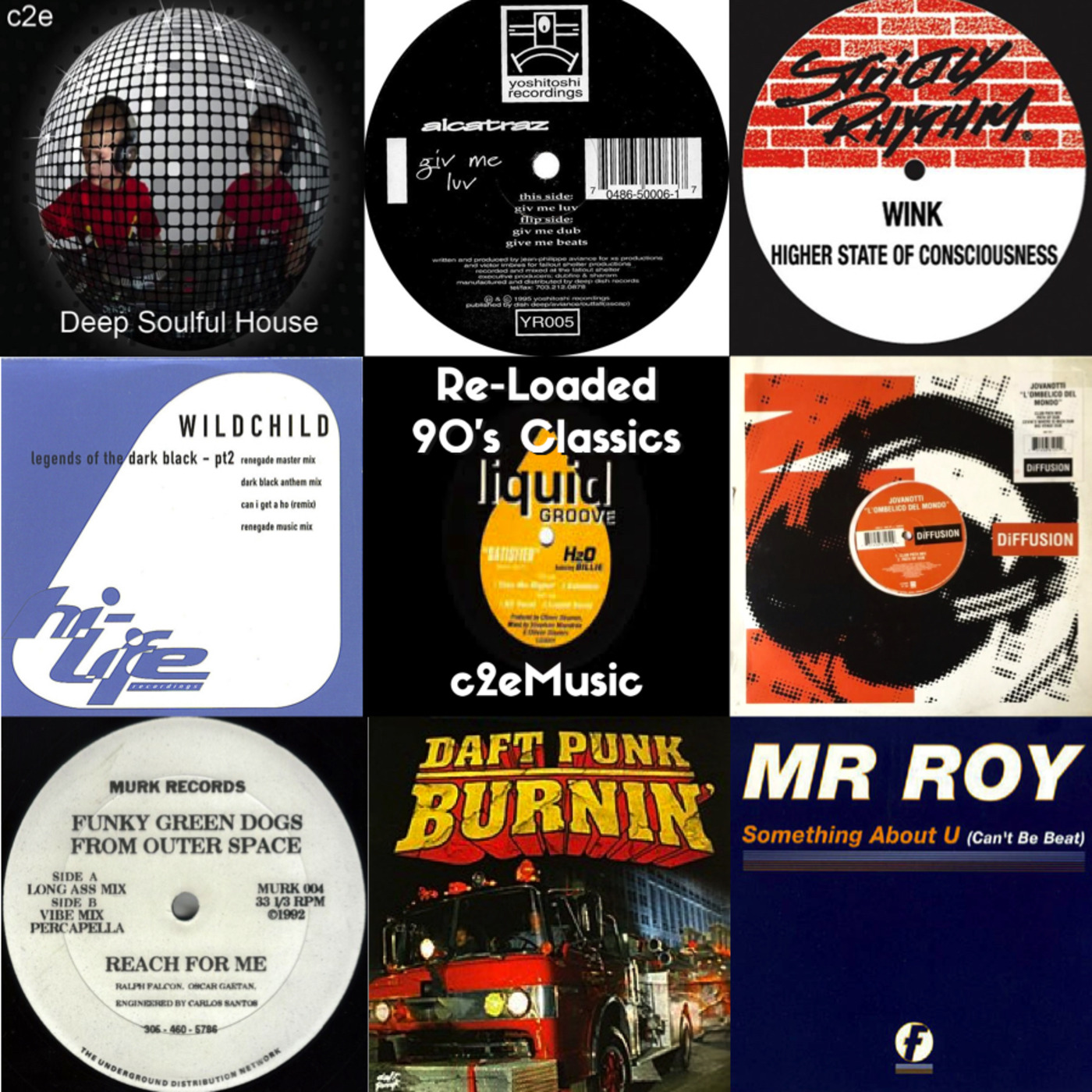 First up - wishing you all a happy new year. Nice to be able to release something on the first day of a new year. This is a recording of a live set I did back in November for a local classics night here in Sydney called Re-Loaded 90's Classics. Being the 90's everything was on vinyl. I did the first two and a half hours, followed by a back to back session to finish off. Most DJs aspire to getting the main slot at a gig, but I prefer to play earlier and control the transitions and intensity build up of the night. Changing the feel of the room, the mood of the crowd. Getting people up and moving for the first time. Setting the expectation for the rest of the night. You can hear that very clearly in this set. The first 45 mins is pretty chilled. The kind of stuff we used to hear in bars, or maybe the more soulful nights. The first few tracks are actually dominated by the Hamburg DJs Mousse T and Boris Dlugosh. If you listen to just the first and last 30 minutes you would swear they are from different nights, but as the mix progresses it just keeps building and it all makes sense. There are one or two fat finger moments, but it isn't often I play vinyl anymore. Hopefully it doesn't spoil your enjoyment as you take a trip back down memory lane to when house tracks really stood out. Thanks to everyone that came on the night - I got a lot of energy from your reaction to the tunes. it was definitely a joint effort :) Huge thanks to Marcus Stubbs for giving me the opportunity to play. Tracklisting: 1: Lovebeads - This Is The Only Way (Mousse T's Raw Mix) 2: Mousse T - Bad Boy 3: Boris D'Lugosh - Booom Keep Pushin (Path Of Club) 4: Wildchild - Can I Get A Ho 5: Hardrive - Deep Inside 6: Gusto - Disco's Revenge 7: Bucketheads - The Bomb 8: Jovanotti - L'Ombelico Del Mondo (Club Path Mix) 9: Blackout Allstars - I Like It Like That 10: Dave Angel - Funk Music 11: Le Knight Club - Santa Claus 12: Johnny Vicious vs M.F.S.B. - T.S.O.P. - (Theme From Soul Train '94) 13: Todd Terry - Jumin' 14: Funky Green Dogs From Outer Space - Reach For Me 15: D-Mob - One Day (Erick "More" "Real2" Dub) 16: Mr Roy - Something About U 17: Tori Amos - Professional Widow (Armand's Star Trunk Funkin Mix) 18: George Morel - Let's Grooves 19: Sandy B - Make The World Go Round 20: Daft Punk - Burnin' 21: Josh Wink - Higher State Of Consciousness 22: The Funk Junkeez - Got Funk 23: H20 - Higher 24: Lovebeads - This Is The Only Way (Mount Rushmore Superfly Mix) 25: Basement Jaxx - Fly Life 26: Mory kante - Yeke Yeke 27: Alcatraz - Give Me Luv 28: Klubbheads - Klubbhopping 29: Kadoc - Night Train 30: Farley& Heller - Ultraflava 31: Size 9 - I'm Ready Enjoy!
196 episodes available. A new episode about every 34 days averaging 125 mins duration .