Manage episode 214357289 series 39370
By
Discovered by Player FM and our community — copyright is owned by the publisher, not Player FM, and audio streamed directly from their servers.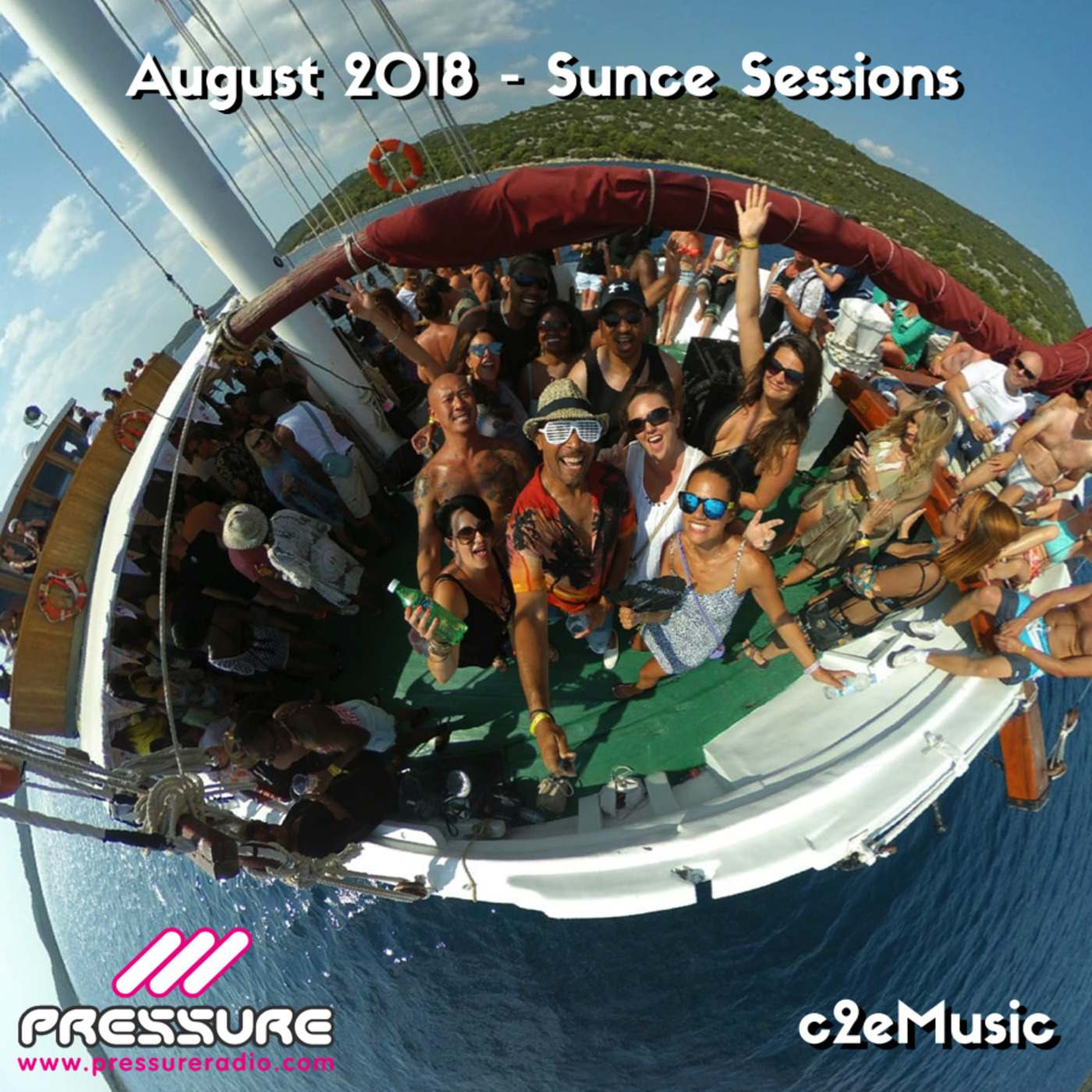 August podcasts are extra special these days as they follow on from a July that sees me and thousands of others soaking up the magic that is Suncebeat in beautiful Croatia. I always come back buzzing with tunes I have to find, and so they invariably end up in the August podcast. It's like a little time capsule that invokes special memories every time you listen. Always great catching up with people from all over the world both old and new. This year I met so many cool people from all over - Darren from Adelaide, Courtney from Atlanta, Francesca from DC, The Durham massive :) , Terri, Liyana and Triphina from London, Paulette from Nottingham, Pal Sorli from Norway and my Bajan brother from another Wayne and his partner Martine. This mix is for you guys and the good times had on the boat parties. Musically the mix starts off on a warm deep tip with a couple of soulful drops along with the odd classic. Things toughen up with a mix of tunes that resonated with me at Suncebeat. The incredible 'Starz' dropped by Neil Pierce, 'Photon' played by Grant Nelson on the picnic boat, 'Pick Up' dropped by Karizma at Barbarellas and 'Revolution' and 'Someday' played by just about everyone! As homage to those that couldn't make it this year we have 'Blues For You' for DC Wood from DC. Look forward to catching up next year instead. I danced soooo much at Sunce this year and hopefully you will too listening to this mix. A big shout goes to Caz B who reached out just after getting back from Sunce. it's so cool to meet people who feel the music as much as I do, such a shame we didn't meet at Sunce. Lastly I have to thank Conrad Bool, he put me on to a few of the tracks in this mix. His musical knowledge is stuff of legend and he's a top bloke to boot. Snores like a Yeti but we won't hold that against him. Credit for the cover goes to Foto Genix. The man with the cam. Tracklisting: 1: Byron The Aquarian, Cropper - Song For A Friend 2: Chevals - See You When I Gift My Broken Heart 3: Bruce D'Angelo - Can I Get A Witness 4: Introbeatz, Layfar - On Something 5: Low Steppa - The System (Extended Mix) 6: Joyfull Family - All About The Jazz 7: Christian B, Lavvy Levan - Mystery (Rapson Twice the Mystery remix) 8: DJ Steaw - Everydayz 9: DJ MoReese - Pulsar 10: Solution - Feels So Right (Original Victor Simonelli Mix) 11: Detroit Swindle, Lorenze Rhode - High Life 12: Daniel Leason - Drums 13: Kyle Kim, Sheree Hicks - Never Alone (Kenny Carpenter Redemption TV Mix) 14: Kelvin Sylvester ft Dee Lavender - Daylight (Revival Mix) 15: Rocco -Someday (Brian Tappert Rework) 16: DJ Koze -Pick Up 17: Todd Terry - Babarabatiri (David Penn Remix) 18: Dennis Quin, Shermanology - Move Out Of My Way 19: Disko Headz - Starz 20: Deetron - Photon 21: Johan S - Watcha Do (Will Come Back 2 U) 22: Harry Romero - Revolution (Deep In Jersey Extended Mix) 23: Logic - Blues For Yo (Hard Dub) 24: Lorenze Rhode - On Top Enjoy!
196 episodes available. A new episode about every 34 days averaging 125 mins duration .