Manage episode 208497583 series 39370
By
Richie Haynes
. Discovered by Player FM and our community — copyright is owned by the publisher, not Player FM, and audio is streamed directly from their servers. Hit the Subscribe button to track updates in Player FM, or paste the feed URL into other podcast apps.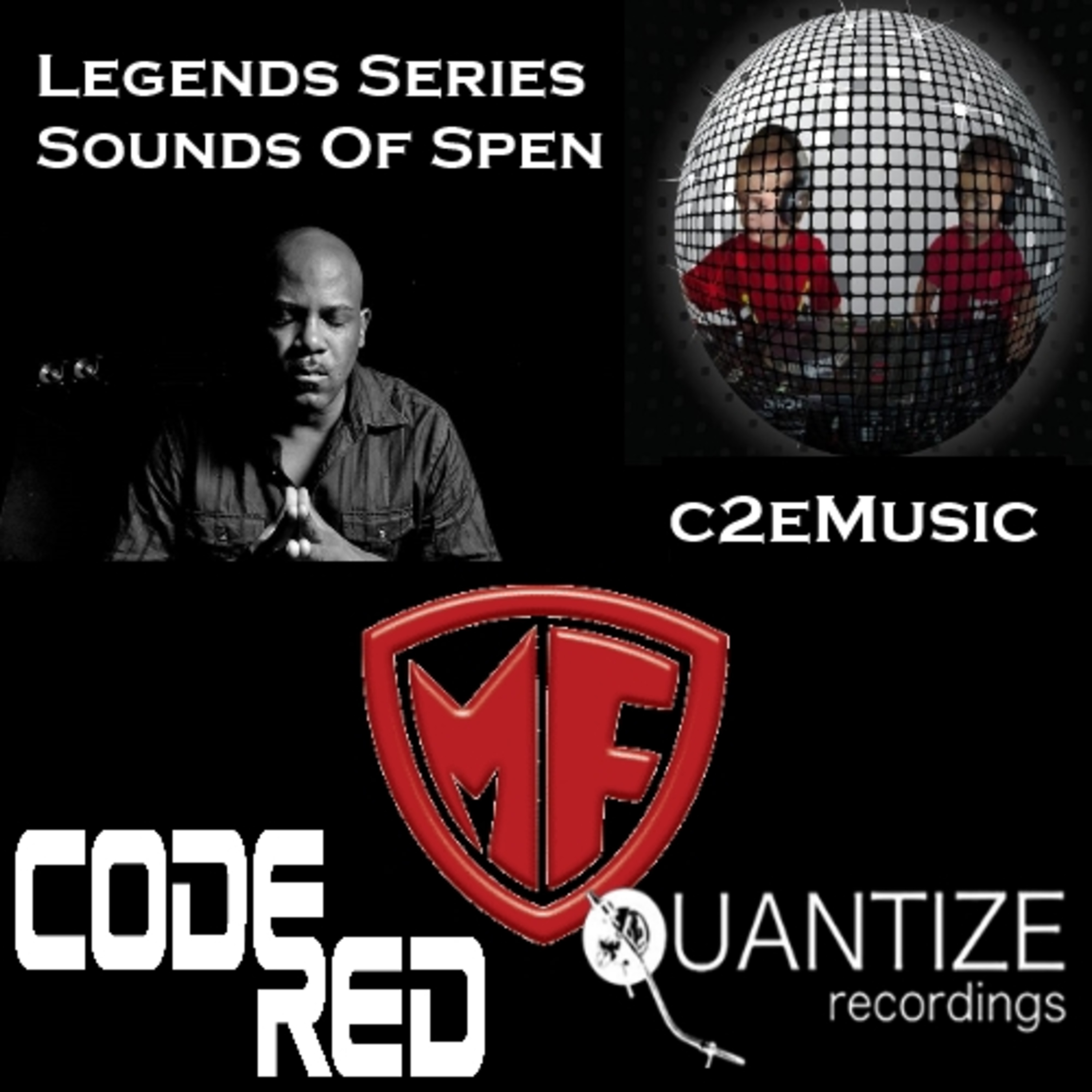 Adding another DJ to the c2eMusic hall of fame. Plenty of energy with this one as we head over to Baltimore to pay homage to Sean Spenser better known to you and me as DJ Spen.
Whether it's the Jasper Street Co., Muthafunkaz, Deepah Ones, or just plain DJ Spen the results are the same. Take it to church pumpin' rich chunky soulful house music.
He first crafted his trade at Basement Boys Records before stepping up to create Code Red. More recently he created one of the most prolific labels on the Soulful house scene – Quantize records.
His live sets always get the place rockin' with an up beat chunky bounce.
This set was was put together on the fly and ideally I'd like to spend more time on the programming however the reaction during the show and listening to it a couple of times it's well worth a release in it's current form.
4 the love of house, 4 the love of beats, 4 the love of dance.
Tracklisting:
1: Michele Chiavarini, Elfredo – The Music Tells Me (DJ Spen, Thommy Davis Remix)
2: Melissa B – Be Free (DJ Spen & Gary Hudgins Flying Colours Hump)
3: Ziggy Funk ft Taliwa – What You Afraid Of (DJ Spen & Thommy Davis Disco Party Mix)
4: DJ Spen pres Damond Ramsey – Feel The Heat (DJ Spen Re-Edit)
5: Adam Rios, Stephanie Cooke – Mighty Skies (DJ Spen & Gary Hudgins Koffee Mix)
6: Lisa Millet – When I'm Dancin'(DJ Spen Alternate Vocal)
7: Michelle Weeks & Dawn Tallman ft Laquana Jones – We're Gonna To Make It (Muthafunkaz Hump Mix)
8: Michelle Weeks & Tallman ft Laquana Jones – We're Gonna To Make It (Muthafunkaz Bridge Mix)
9: DJ Spen & The Muthafunkaz ft Ann Nesby – It's So Easy (Muthafunkaz 12″Vocal)
10: K-Klass – Dance With Me (Main 12″ DJ Spen & The Muthafunkaz mix)
11: Marc Evans – Down Time (A Drink B4 We Dance) (DJ Spen Extended Mix)
12: The Muthafunkaz – I Do Love You (AllIWannaDo) (Muthafunkin' Dub)
13: Marc Evans – Reach Out For Love (Muthafunkaz Out Reach Remix (Extended Version)
14: Marc Evans – Reach Out For Love (DJ Spen Sneak Tribute Track (Extended Version)
15: DJ Spen presents the Jersey Maestros ft Renee Smith – He's So Real (Muthafunkaz Tell Ya Bout Him Remix)
16: DJ Spen & The Muthafunkaz – To The Rock (Praise Party Vocal)
17: Chieko Kinbara – Changed My Life (Produced by DJ Spen)
18: Danny Clark & Jay Benham ft SuSu Bobien – Wondrous (Muthafunkaz Remix)
19: Typheni – Is It Love (Neal Conway & DJ Spen Afro Latin Remix)
20: Toni Granello ft Lina Lee Hopkins – Lift Him Up (Muthafunkaz Praise Party Mix)
21: Deepah Ones – Epic Proportions (Da Bang Banga)
22: DJ Spen pres Dana Weaver – Heavenly (Deepah Ones Remix)
23: Key To Life ft Kathleen Murhpy – Find Our Way (Breakaway) (Muthafunkaz Found A Vocal Mix)
24: Kenny Bobien – Let Me Show You (DJ Spen & Karizma Remix)
Enjoy!
201 episodes