Manage episode 208497595 series 39370
By
Discovered by Player FM and our community — copyright is owned by the publisher, not Player FM, and audio streamed directly from their servers.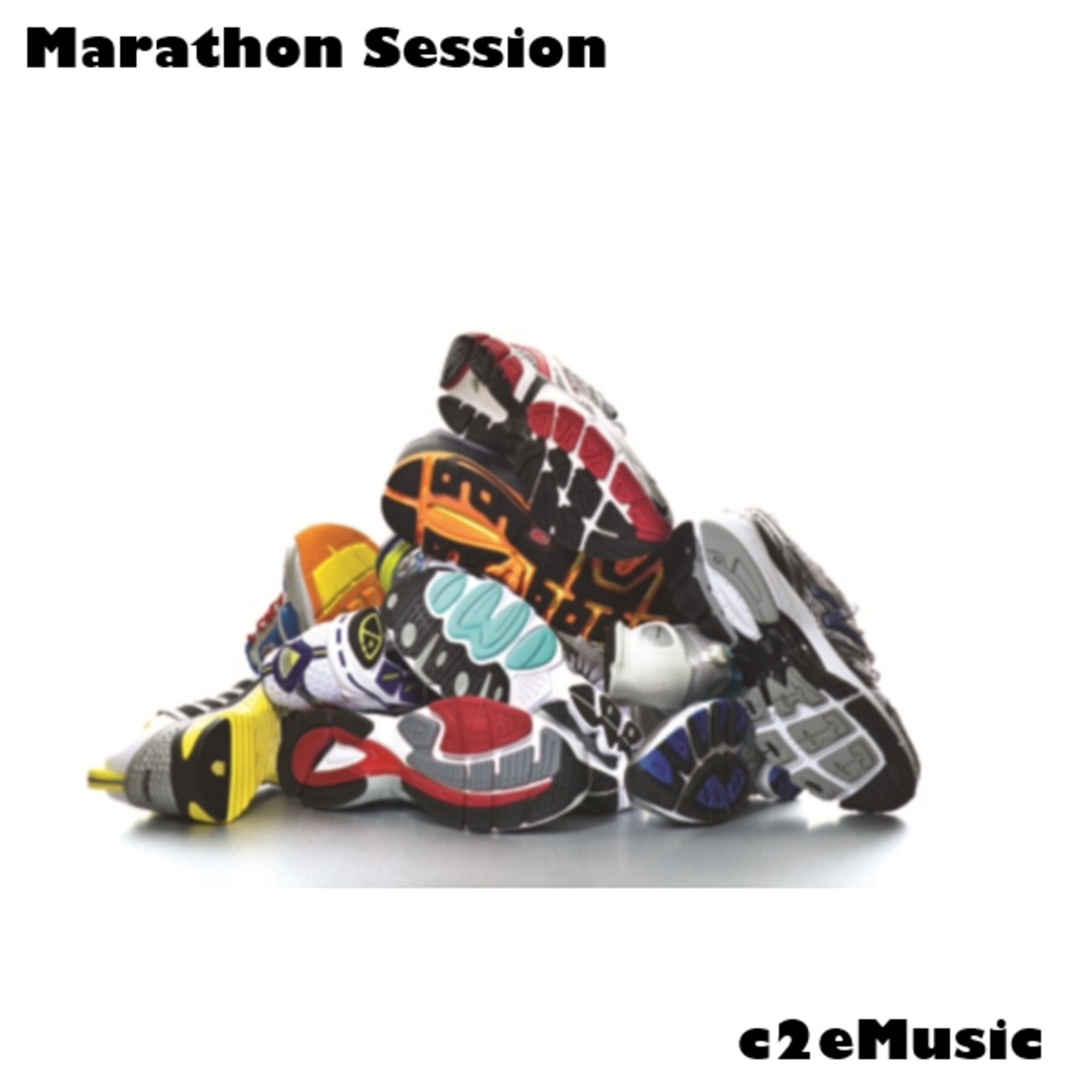 Firstly I'd like to start by wishing my gorgeous wife Leah a happy birthday. This is a special mix that I put together for her birthday party. It's a whoppa at four and a half hours long. Since the usual mixes are two hours long and take you on a journey from the deeper stuff through tho the chunky you would lose energy if playing a couple back to back during a party. This mix certainly gets around that problem. Especially if your party goes for four and a half hours!
I was under strict instructions - lot's of uplifting vocals. This is very challenging on a number of fronts, firstly I don't play just vocal soulful house, I like a nice mix and love dubs. They were off limits for the most part. Secondly when dealing with so many rich vocal productions it's difficult to make a really tight mix, and lastly trying to pace yourself over such a long period and continuously increase the intensity levels without resorting to big main room dubs is not easy. As a result over 30 hours went into putting this together, lots of late nights - not helped by Traktor crashing and popping and cracking the day before the party.
The set got a road test during my last show on Pressure Radio which resulted in me going back to the drawing board for the last hour. Ironically I deviated from the script and played more of the stuff I like and the energy actually dropped, so I went back and adhered to the instructions and I'm glad I did.
We even have a track in here I've never played before with the classic K-Class mix of "Caught In The Middle".
There's not much else to say, too many tracks to comment on. Suffice to say if you like your soulful vocal house then this will put a smile on your face for a few hours.
Because of it's length even when reduced down to 192kps this monster will take up a bit more space on your phone or iPod but it's worth it.
Now you just need to get on the phone and get your friends round for party and pump this baby up.
Tracklisting:
1: Black Magic - Freedom (Make It Funky) (Color 1)
2: DJ Qness ft Malehloka - Time - The Remixes (Master Kev & Tony Loreto Remix)
3: AAries - Don't Give It Up (Reel People Rework)
4: Josh Milan - Your Body (Louie Vega EOL Mix)
5: Doc Link - The Cross Up
6: Avery Sunshine - Ugly Part Of Me (Terry Hunter Bang Mix)
7: Phlash & Friends - Runnin (Club Mix)
8: Sara Devine - Special
9: Leon & Pirupa - Bassline
10: Cee ElAssaad, Brittany Tanner - Get On Your Feet (Pablo Martinez Remix)
11: Kings Of Tomorrow, April - Fall For You (Sandy Rivera's Classic Mix)
12: Rocco & C.Robert Walker - I Love The Night (Louie Vega Roots Mix)
13: Angel-A - Music In My Head (MKTL Vocal Mix)
14: Namy, Marc Evans - Reset (Rhemi Vocal Mix)
15: KOT - Young Hearts (Red Square Promo)
16: Nocturnal DJ's ft Backroom Congregation - Fall on Me (DJ Shaheer Williams & Dwayne Spen Richardson Backroom Mix)
17: Bobby DÁmbrosio ft Kelli Sae - Optimistic (DÁmbrosio and Tappert Club Remix)
18: Ralf Gum ft Monique Bingham - Kissing Strangers (Feliciano Vocal Mix)
19: Carolyn Harding - Pick It Up (Sean McCabe Club Vocal Mix)
20: Version - Nothing (Marlon D's Underground Collective Vocal Mix)
21: House Of Soul ft Rochelle Rice - Everyday Remixes (Adam Rios and Johnny JM Vocal Mix)
22: Jill Scott - Golden (Grant Nelson)
23: Kimara Lovelace - Misery (Muthafunkin Remix)
24: Elements Of Life ft Lisa Fischer & Cindy Mizelle - Into My Life (You Brought The Sunshine) (Main Mix)
25: DJ Spen pres Jersey Maestros ft Renee Smith - He's So Real (Muthafunkaz tell Ya Bout Him Remix)
26: Souldynamic - Sunce
27: MAW - Backfired (Joey Negro Mix)
28: Jose Burgos & The Playas - Saturday Groove
29: Eddy G - Soul Mutha (Groove Assassin Remix)
30: Kem - Heaven (Marlon D & Groove Assassin Mix)
31: Lil Louis - Fable (Director's Cut Classic Club Mix)
32: Trina Broussard - Joy (Quentin Harris mix)
33: Erro - Change For Me (Joey Negro Mix)
34: Kenny Summit & Director's Cut pres Yasmeen - Loving You
35: Todd Terry - Sunday Morning (Sean McCabe Sunday Evening Mix)
36: Lenny Fontana & DJ Shorty - Chocolate Sensation
37: Da Mob - It's All Good
38: Daddies Favourite - I Feel Good Things For You
39: Bobby DÁmbrosio & Michelle Weeks - Moment Of My Life (M&S Epic Club Mix)
40: Cheiko Kinbara - Changed My Life
41: Underground Ministries ft Kenny Bobien - I Shall Not Be Moved (B's 2004 Off The Vinyl Re-Edit)
42: Ralphie Rosario - You Used To Hold Me
43: Little Louie & Marc Anthony - Ride On The Rhythm (MAW Dub)
44: Joe Smooth - Promised Land
45: Juliet Roberts - Caught In The Middle (DMC K-Class Remix)
46: Inner Life - Ain't No Mountain High Enough
Enjoy!
196 episodes available. A new episode about every 34 days averaging 125 mins duration .