Manage episode 220141780 series 1118827
By
Discovered by Player FM and our community — copyright is owned by the publisher, not Player FM, and audio streamed directly from their servers.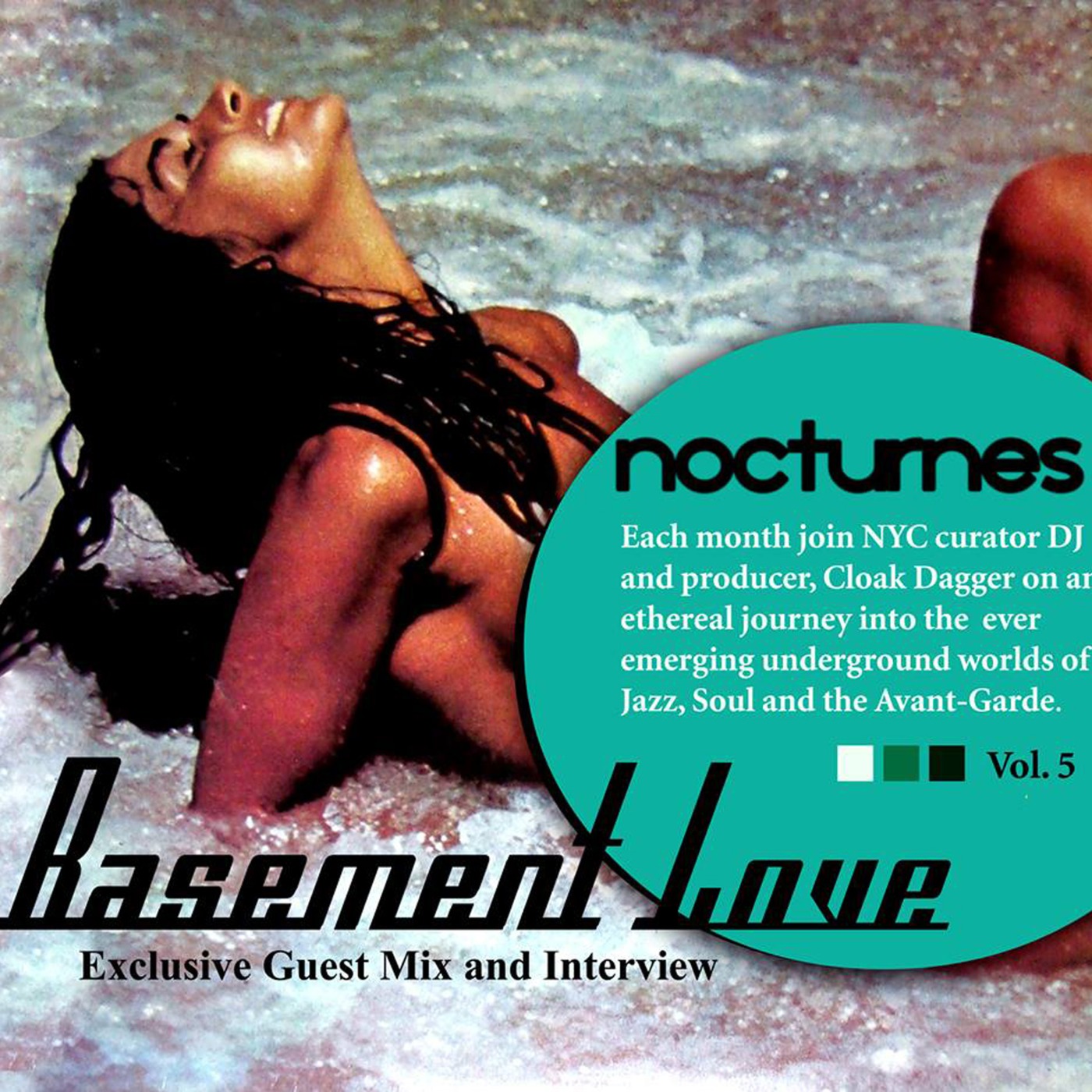 'Nocturnes 005' Podcast featuring Basement Love Each month join NYC curator, DJ and producer Cloak Dagger and guests on an ethereal journey into the ever emerging underground worlds of Jazz, Soul, Funk and the Avant-Garde. Highlighting an eclectic group of forward thinking artists within an aesthetic both thought provoking and melodic. 'Nocturnes' a podcast to enrich the soul. Most blessed to have this month's guest mixologist Toronto, Canada based DJ and Producer extraordinaire Basement Love. From Nu-Disco to Slow House- Basement Love's overtly fresh productions make him one of the premier artists in the ever emerging Nu Disco scene. You can listen to his tracks at
www.soundcloud.com/basementlove
as well as get the latest information from his Facebook page:
www.facebook.com/basementlovecanada
Cloak Dagger: It's quite an honor to have you with us maestro. Thank you for taking the time to chat and gracing the 'Nocturnes' family with an exclusive guest mix. Not a problem. Thanks for having me. Cloak Dagger: Your work is so smooth and there is an obvious love of Funk, Disco, Hip Hop and Soul in all of your production. Where does much of your inspiration derive from? As I grew up into my twenties I kinda drifted away from the heavier electronic scene and got more and more interested in producing french house. I loved how sampling worked and learned a ton about the subject from a good friend of mine while working at a music store for a couple of years and started to combine the two. I stumbled onto some Nu-Disco blogs around the same time and just went on journey listening to a ton of different producers: Darius, La Nonsense, Kreap, Moon Boots to name a few. Then I worked backwards listening to older disco and funk albums. I bought some vinyl and whatever I couldn't find on vinyl I'd download off Itunes. I just found the whole disco/funk era so much more rich than the electronic music scene of today because it combined live with synthetic performance. Cloak Dagger: I was in awe watching you work over the Ableton launch pad. How long have you been working with the program? I bought the launchpad with Ableton about 2-3 years ago. I saw a great demo video of it in action and was instantly hooked. I originally used it to just trigger clips and view through my whole session while playing shows. After I got some free time I sat down and learned how to "light up" the launchpad with different colors based on what track I was recording midi too and starting layering a song together in one sitting. Which became my first launchpad video I put onto Youtube. I still use the launchpad for some production and shows but in smaller setups I've moved over to the BCR-2000, after seeing Breakbot play live with his a couple of months ago. Cloak Dagger: It seems once you venture outside the states the general public is more open to something fresh. How has the Toronto scene taken to your craft? Toronto has a pretty varied music scene. I've had some success recently thanks to collaboration with other artists getting some gigs here and there. In terms of how they're taking to my music. It's generally positive but I tend to always keep a lot of variety in my sets to "feel out" the crowd better. I'd like to one day play a full slow-house/nu-disco set but I don't think I'm quite there yet. Cloak Dagger: I first heard of you on the PYT records comp out of Los Angeles where you're latest joint "Phox" is featured alongside some other great artists in the Nu Disco scene like Solidisco, Venice Beach and Dynamicron. How did the collaboration come about? I got contacted by FutureWife after releasing my most successful track "Without Love" asking if I'd be interested in being part of a complilation. I said sure and went to work on "Phox" right away. I was actually a fan of his work for awhile prior to getting contacted by him, played a lot of his work in my sets as well. He's been really supportive playing out our comp over in Seattle and even came to visit here in Toronto recently. We still keep in touch and have projects on the go. I'm actually hoping sometime in the future to play a show with him over in Seattle actually once I get some time to myself again. Cloak Dagger: What's next for Basement Love? Any plans on visiting us here in NYC? I'm planning to release a couple of tracks back-to-back as a followup to "Without Love" in the next couple of days. I've also got some exclusive tracks going out through a range of blogs in the next month as well. Working with some producers around the world hoping to bring out some new remixes and collaborations in the next couple of months. I don't currently have many shows lined up or plans to visit NYC but if the demand is there I'll find a way for sure. -Basement Love
6 episodes available. A new episode about every 75 days averaging 60 mins duration .