Manage episode 195863855 series 1940667
By
Discovered by Player FM and our community — copyright is owned by the publisher, not Player FM, and audio streamed directly from their servers.
In Vancouver, BC Tune in every Wednesday 6 – 7 PM to CFRO – 100.5 FM
Anywhere in the world by Stream, Satellite, TelusTv - How to Listen
Only last 10 shows are available to listen to for free - REGISTER NOW. Supporting Members have unlimited access to this and hundreds of other life changing programs - Click Here to sign-up
Why Give up Sugar in 2018?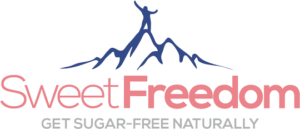 Sugar is proven to be connected and contribute to over 146 Diseases which can be overcome or completely reversed by giving up sugar. Sugar is costing the planet trillions in healthcare, lost revenue, human and environmental well being. With over half of the population suffering from sugar addiction we can't look away from this problem.
Science and Brain scans are showing us that sugar is harder to give up than alcohol, tobacco, cocaine. It is in almost everything and impossible to avoid.
Getting off sugar will improve EVERY area of your life. Everyone knows they need to give it up but only a few have cracked the code on how to end sugar addiction for good. Sherry Strong is a revolutionary thought leader with the world's most holistic sugar cessation strategy.
About Sherry Strong
"I was sick, obese, tired, and wanted to die. That all changed when I got off sugar."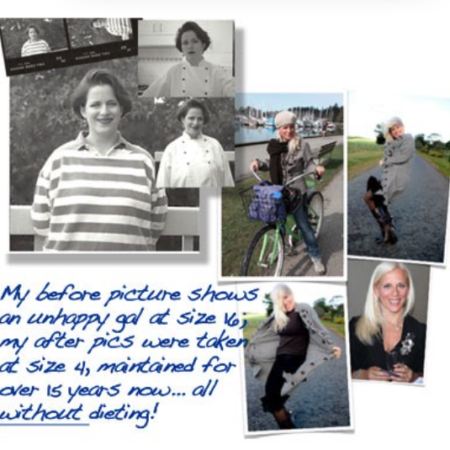 Having been a full on sugar addict and twice her present size, Sherry now inspires people to trade the white stuff for the right stuff so they can live their best life. Sherry helps people get sugar-free naturally by doing the inner work that makes eating behaviours a natural shift.
As the former Victorian Chair of Nutrition Australia, Melbourne President of Slow Food, Curator & Co- Founder of the World Wellness Summit,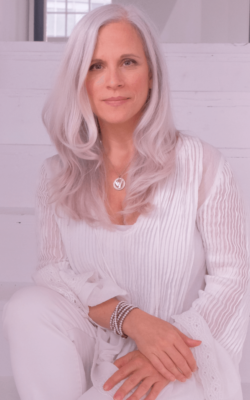 Sherry has developed coaching methodologies that have attracted elite athletes, CEO's, celebrities and billionaires who have sought Sherry out for her transformational processes. Presently she is the creator of the Sweet Freedom Life -which is dedicated to helping people get sugar-free naturally for life. She is also the Food Coach's COACH and runs the Return to Food Academy which is an online school training food coaches to make a healthy living.For more information about Sherry and her Sweet Freedom Program visit her website at www.sweetfreedom.ca
Join Sherry Live for Her Next Sweet Freedom Event Saturday January 6th, 2018, Right Here in Vancouver!
Come and Join Us. As Conscious Living Radio Listeners You Save $60
Live The Sweet Freedom Lifestyle and Discover What it Feels Like to Live the Life You've Always Dreamed Of.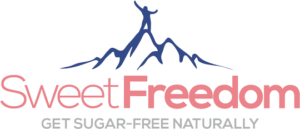 Conscious Living Radio Listeners Save $60 – Use Promo Code: ConsciousLiving
At this full day event you will discover…

Cut Sugar Cravings
Learn how to properly combine foods and stabilize your blood sugar levels. Would you believe us if we said it's truly possible to not crave sweets all day long?! It is!
Did you know most diseases stem from a state of inflammation? And guess what? We have some bad news. Sugar is extremely inflammatory! Once we get you off sugar, you will begin feeling and looking better almost immediately! We'll bet your skin will glow and your waist will shrink!
Have Tons of Energy
Living the Sweet Freedom Lifestyle will get you up off the couch and feeling great in no time. When your blood sugar is compromised by sweets, it's hard to feel energized. After a short adjustment period, your energy will be through the roof and you will be ready to conquer your day.
No More Crazy Mood Swings
I think we can agree that mood swings can take a toll on our health. The Sweet Freedom Lifestyle encourages balanced mood and state of mind.
Sleep Better
Sugar tinkers with our hormones, including those that impact our sleep! The Sweet Freedom Lifestyle encourages healthy sleep hygiene so that you can fall asleep easily, sleep soundly, and wake feeling refreshed.
Increased Immunity to Disease
Not only does sugar stomp energy, it also depresses our immune system. Once you're off sugar and living a Sweet Life, you will be less likely to catch the common cold, one step further away from chronic diseases, but one step closer to your best self.
Think More Clearly
Say good bye to brain fog once and for all! The Sweet Freedom Lifestyle will have you with crystal clear focus and razor sharp drive. Getting off of sugar encourages balanced neurotransmitters and hormones, key players in brain health.
Heal Sugar Erosion
Not only will we get you off of sugar and provide you with a ton of resources on healthier options, we will also help you heal and reverse any damage from years of sugar addiction. We know how hard it can be to implement change. We are here every step of the way!
Conscious Living Radio Listeners Save $60 – Use Promo Code: ConsciousLiving
Not able to make it on January 6th? That's OK!
Sherry Also has an On-Line version of her Sweet Freedom Program where you can learn and create a sugar free life-style from the comfort of your own home!
The post Sweet Freedom – Get Sugar Free Naturally with Sherry Strong appeared first on Conscious Living Radio.
197 episodes available. A new episode about every 5 days averaging 41 mins duration .