Archived series ("Inactive feed" status)
When? This feed was archived on January&nbsp25,&nbsp2022&nbsp10:18 (). Last successful fetch was on August&nbsp25,&nbsp2020&nbsp15:08 ()
Why? Inactive feed status. Our servers were unable to retrieve a valid podcast feed for a sustained period.
What now? You might be able to find a more up-to-date version using the search function. This series will no longer be checked for updates. If you believe this to be in error, please check if the publisher's feed link below is valid and contact support to request the feed be restored or if you have any other concerns about this.
Manage episode 240026404 series 1067995
By
Tanya Paluso
. Discovered by Player FM and our community — copyright is owned by the publisher, not Player FM, and audio is streamed directly from their servers. Hit the Subscribe button to track updates in Player FM, or paste the feed URL into other podcast apps.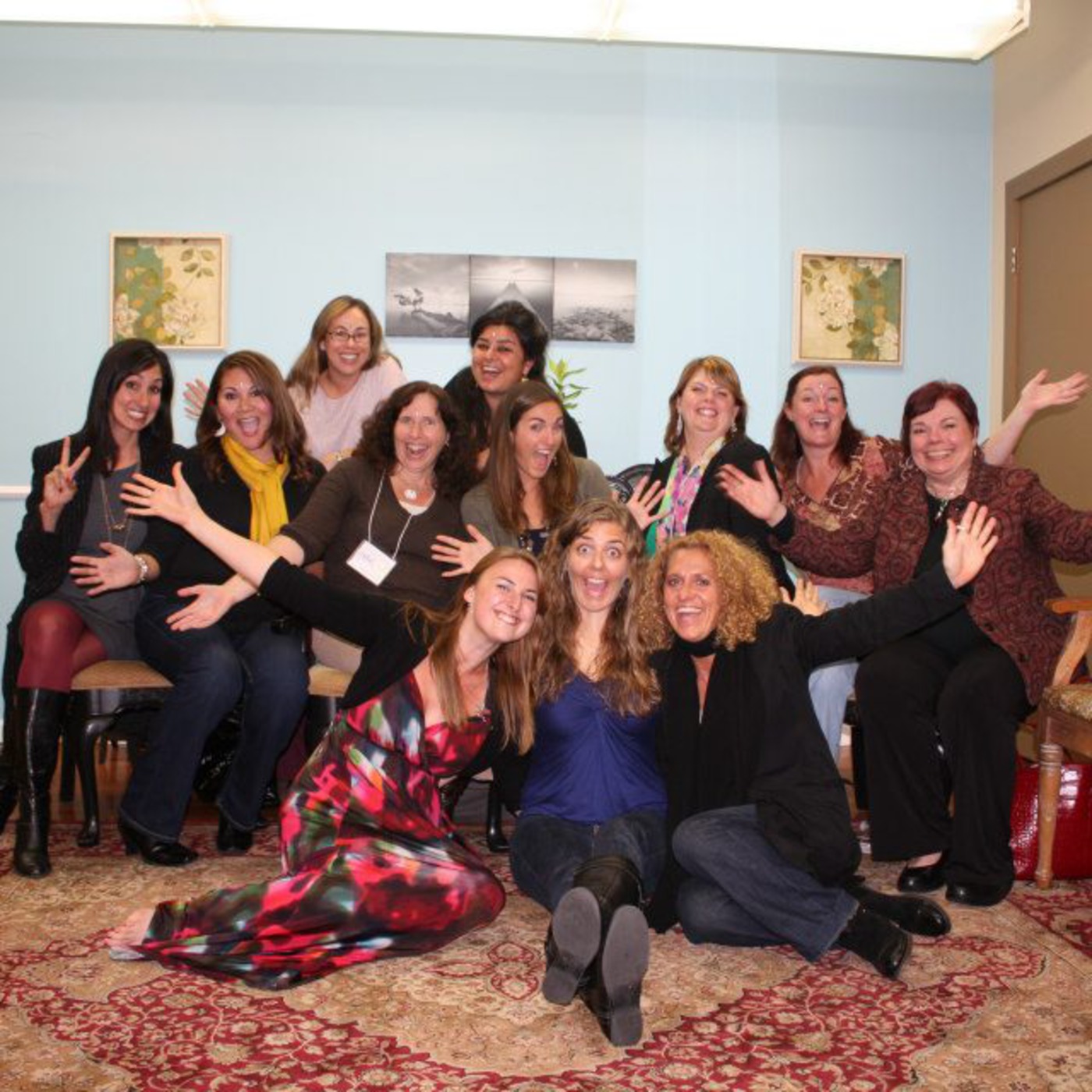 My three favorite women leaders have a discussion with me about our favorite topic: VULNERABILITY I learned how important vulnerability was to having my deepest desire from these ladies. That desire is to be connected. We want to be seen, heard and valued, but we are scared to actually allow others to see the deeper aspects of ourselves. When we let go of the fear and open up, the connection we crave is actually available to us. In this episode: * We explain the difference between authenticity and vulnerability * The importance of vulnerability in your relationships * We actually walk the walk and each share something most vulnerable for us in the moment! Meet our guests: Johanna Lyman is the Producer/Director of Opening Pandora's Box: Stories of Truth and Hope. This is a revolutionary theatre performance that shines the light of truth on our stories of shame in order to help both the performers and the audience find the gifts and the hope at the bottom of their stories. When she's not producing a performance, Johanna runs a private coaching practice where she helps visionary women (you know, the ones the Dalai Lama said would save the world) unravel their shame stories, access the courage of authentic vulnerability, and find the soul gifts they're here to share with the world. When her clients commit to living in their own Sacred Yes, they move mountains, live their dreams, make more money, and yes — save the world.
www.mysacredyes.com
Jessica Libbey believes that you have infinite potential and that cultivating boldness and self love is the key to tapping into that potential and creating the pleasurable and fulfilling life you truly desire. As the founder of Bashful to Bold, she blends her coaching and counseling training, her astute intuition, and her own 180 degree transformational experience to serve as a guide for heart-centered women who want to unlock the chains of self doubt and build self-trust and inner confidence so they can proactively create the life they want, all while honoring their own essential needs as introverts.
www.bashfultobold.com
Claire Brummell – International Coach and Mentor in the field of Femininity, Masculinity, Dating, Polarity and Relationships, Claire Brummell works with women all over the world to help them recognise the power in embracing their femininity while still being true to themselves. She helps women to understand and discover the balance of feminine and masculine that is right for them and to learn how to become an empowered feminine woman in business, life and love. Creator of the programs "The First Steps to Femininity", "The Feminine Evolution", and "Femininity for the Single Woman: How to Attract the Relationship You Desire and Deserve", Claire is an accomplished speaker as well as a coach and mentor who has helped people in countries around the world.
www.feminine1st.com
8 episodes