Manage episode 238865630 series 1433066
By
David Garfinkel
. Discovered by Player FM and our community — copyright is owned by the publisher, not Player FM, and audio is streamed directly from their servers. Hit the Subscribe button to track updates in Player FM, or paste the feed URL into other podcast apps.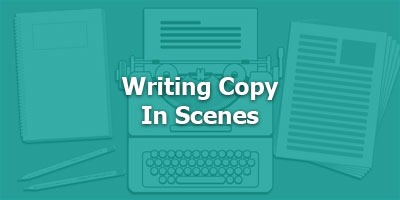 We start with some very powerful copy from the great Bill Bonner, which is written in a way most copy is not written. For the purposes of today's show, we'll call this "writing copy in scenes."
Writing this way makes the copy come across as very immediate and real… and sets up the reader in a very good way for what comes next.
In today's show, we talk about:
- What writing in scenes means, and why it's so much more powerful than simply writing with either facts, benefits, or the type of stories most copy contains
- The big difference between writing in "narrative" style, and writing in scenes
- A couple of examples from outside copywriting that make "scenes" crystal-clear
- How writing in scenes works, and why it works
- A simple way to get started writing your copy in scenes
- Some additional tips from another renowned writing teacher
- The four parts of your copy where writing in scenes will make the biggest difference in influence, and conversions!
Download.
144 episodes