Manage episode 208430652 series 1393170
By
Mimi Chan
. Discovered by Player FM and our community — copyright is owned by the publisher, not Player FM, and audio is streamed directly from their servers. Hit the Subscribe button to track updates in Player FM, or paste the feed URL into other podcast apps.
I admit to knowing very little about the holy month of Ramadan, so I reached out to two of my students, a father and daughter, who I knew were observing Ramadan. It was great for me to get a deeper understanding of the religious and cultural aspects of Ramadan and learn more about the family's background.
Fazeel was born into a Mauritian Muslim family in Greenwich, London. He grew up in Mauritius, worked in the UK, and now lives in the USA.
Iman was born in England but has grown up mostly in the United States. She knows several languages and is interested in postcolonial literature which stems from her upbringing.
Please continue to share this podcast with others. If you enjoy the podcast I would also appreciate it if you rate it on iTunes … or if would like to become a patron of the show, visit my website or Patreon.com and donate as little as $1 per month. Thanks for the support! I appreciate it.
For comments or suggestions, please email me at mimi@culturechatpodcast.com or reach out on social media @sifumimichan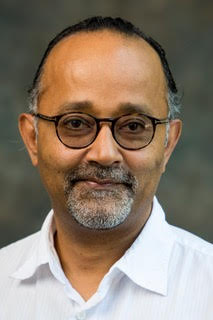 Disclaimer: I am not a writer. I do not claim to be. I apologize for grammatical mistakes, long drawn out run on sentences, and anything else that drives you crazy. I promise it was not my intention. Be lenient, please!
Comment Rules: Be Cool. Critical is fine, but if you're rude, we'll delete your stuff. Please do not put your URL in the comment text and please use your PERSONAL name or initials and not your business name, as the latter comes off like spam. Have fun and thanks for adding to the conversation!
The post CChat 66: Gareeboo family on Ramadan, Muslim culture, and Mauritius appeared first on Sifu Mimi Chan.
140 episodes