Manage episode 223559271 series 1393170
By
Mimi Chan
. Discovered by Player FM and our community — copyright is owned by the publisher, not Player FM, and audio is streamed directly from their servers. Hit the Subscribe button to track updates in Player FM, or paste the feed URL into other podcast apps.
2018 Year in Review
2018 is almost over! I can't believe it. I know everyone says this, and it has just become something we all say, however I really can't believe it. This year has brought me oh so many adventures…where to begin.
Well, I'll start at the very beginning…a very good place to start…when you read you begin with ABC, when you sing you begin with… ok not singing. Sound of Music anyone?
2018 started off pretty amazing for me. I was in Antarctica. Yes, Antarctica. I then spent the next couple of weeks traveling throughout South America, and enjoyed every moment of it.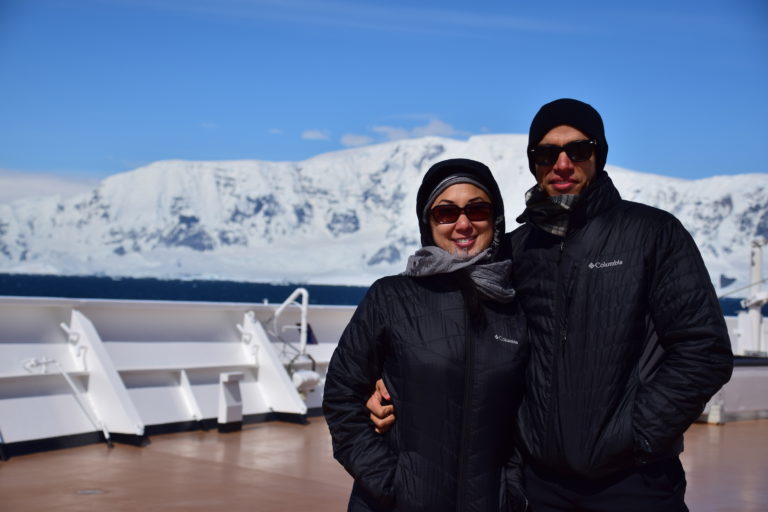 Most of you who follow my podcast and blog know that travel is an enormous part of my life. In fact, this past year, O and I made it to 5 out of the 7 continents…and we are only missing 1 continent visit to check off all 7. Soon to be remedied by next May!
Although I celebrated 2018 on board a ship at the end of the world, the 'new year' doesn't officially start with me until after Chinese New Year. It feels like it was just a few months ago that O and I podcasted about the CNY wrap up. I can't believe that we are already prepping for Chinese New Year.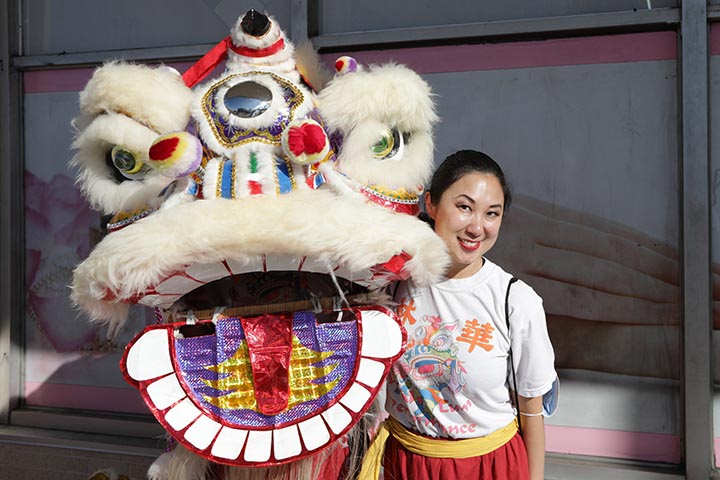 After the firecracker dust settles, O and I spend most of our time bouncing between travel and work mode. We work really hard, but I also believe in balance and 'playing' hard as well.
Several years ago, O and I opted out of a Mediterranean cruise with my parents. We justified it with: work, it being too 'expensive', or whatever lame excuse we gave at that time…and we regretted it. Missing the opportunity to trot on a camel around the pyramids with my parents, and that opportunity is forever lost.
We agreed we would never look back with regrets like that again. The memories we have shared with my family since have been priceless. (cruising the Amazon, Mediterranean, New Zealand, Australia, Asia… the list goes on)
I know it doesn't seem feasible for everyone to live this lifestyle, but I believe we decide how to live. Anything can be accomplished if you make it a priority. I don't want to look back and think about all the places and experiences I wish I had.
I've had the experience of caring for and spending time with people who were at the end of their life. As grueling and difficult as it was, I learned from those experience.
No one ever expressed they wished they spent more time at work. I know whenever that day comes, I won't regret taking the time to live. I love my work, but I won't let it consume me.
Life isn't just about the fun days, exciting trips, and the incredible eating (although it does seem like that's what I live for). I don't want to preach to you about life, but I am happy to share what I've learned thus far.
Listener Questions
First, I am so grateful to you for listening! Whether you have been listening from the beginning, or only tuning in to the guests you find interesting, I am grateful. Thank you. Now, I'll answer some listener questions.
1. How has the show evolved for you?
In the beginning, I wasn't quite sure how to explain what my show was about. I just knew I wanted to share interesting stories. As the show moves into its second year, I still want to interview those who are open to sharing their life and culture. However, I am trying to narrow down the subjects and will perhaps focus on different topics seasonally. That is challenging however, because I never know who I am going to interview!
2. What was my favorite place I visited this year?
That is a tough one because while I loved eating in Tuscany, I have to choose Antarctica because it was on my wishlist for so long. I never planned to 'trek' or hike there, I just wanted to sail around and admire its beauty, which I did. I also know I will never go back. Scientists who came on board from the stations there shared a lot of information with us about the issues the continent is facing, which you can read about and listen to in a previous podcast. I get the feeling visitors shouldn't trek there, and sadly, maybe we should even stop cruising there.

3. What was it like training in China in the 90s?
I might need to dedicate an entire podcast to this question. I will say this: it was challenging. Not just because of the physical training, but because at that time, it was the first time I was so far away from home and alone. I didn't speak Mandarin at the time, and calling home was several dollars per minute…and there was no way for me to email. The conditions were also rough. The bathrooms, sanitation, food, and lifestyle were not what I was accustomed to. The main lesson I took away, which was a valuable one, was to appreciate how great my life was back home in the USA.
4. What would you say is the common thread among all your guests?
The reason I began this podcast was to share the stories of others. Everyone has a story to share. Each guest has been interesting and inspiring in their own unique way.
Those who know me are aware that I am not a big fan of the standard 'school' of education. (For proof see all grammar mistakes in this post) I prefer to learn about history and culture by traveling and hearing stories from locals.
In school, I was never a good 'test taker' and always felt like memorizing answers was a waste of time. I would rather hear stories first hand from people who have experienced it. Each time I interview a guest, I learn something new, and I find this is the best way to learn. To listen.
What I've Learned…
Podcasting has taught me so much about myself and about others, which leads me to my final two questions that go hand in hand.
What did you feel you learned the most from your guests?
Are there any stories about whether listeners were impacted/influenced by listening to you or your guests?
I have learned is to be a better listener. I am proud to have discussed subjects I feel passionate about. This past year I've had a variety of meaningful discussions like: the March for Our Lives, LGBTQ rights, special needs, civil rights, equality and women's rights.
I am grateful famous guests like: Mike Boyle, Brett Jones, Ricky Watters, and Sheriff (now Mayor) Demings took the time to chat with me. It meant so much to me that they made me their priority for 1 hour that day.
I saw different sides of art, music, movies, martial arts, and culture through my guests' expertise. Whether I was having fun chatting about comics or discussing the tragedy after Hurricane Maria in Puerto Rico, I was learning.
My guests were so open and honest with me, that it encouraged me to be open and honest as well. In particular, my chat with Brendon Rearick helped me open up. He faced so many personal challenges, and his honesty made me realize that if by my sharing could help even one person, then it is worthwhile.
This year, was one of the most challenging for me, as I opened up about being a survivor of sexual abuse as a child. As if that didn't leave me feeling vulnerable enough, I also went public about therapy and the need for the stigma around mental health needing to end.
So, here I am discussing the most uncomfortable subject in my life. Feeling unbelievably vulnerable. You can read my full blog post about the experience and my motivation for sharing. #metoo
I will say that I was and still am enraged by the countless number of victims of sexual abuse and harassment. I am frustrated that women are still fighting to be heard, but am glad for a some of the progress from the #metoo movement. Although there have been many controversies, I am hopeful that women are starting to be heard in regards to gender inequality.
I have received an unbelievable amount of support from those that love and believe in me. As a survivor, nothing is more meaningful than being believed and supported.
Thank you to my friends and family who have made me feel like sharing has made a difference. Thank you to all of you who have stood by my side. You know who you are.
Answer #2: Parents have told me they would now be having open discussions with their children about sex education and body awareness.
I have also been overwhelmed knowing others have felt motivated to attend a protest, write congress, or reach out to someone in need has been amazing.
If I can encourage empathy, then all the hours I pour into podcasting has been worthwhile. I know I get value from these conversations, but it is rewarding to know that listeners have too.
Thank you all for listening, have an incredible holiday season. Also, a special shout out to all those who help keep this podcast going by donating on Patreon or on my website.
I will be back on the air in 2019!
CULTURE CHAT CREDITS
Host: Mimi Chan
Intro Music: Mike Relm
Editor: Chancelica Tieng
Comment Rules: Be Cool. Critical is fine, but if you're rude, we'll delete your stuff. Please do not put your URL in the comment text and please use your PERSONAL name or initials and not your business name, as the latter comes off like spam. Have fun and thanks for adding to the conversation!
Disclaimer: I am not a writer. I do not claim to be. Apologies for grammatical mistakes, long drawn out run on sentences, and anything else that drives you crazy. I promise it was not my intention. Be lenient, please!
The post CChat 93: Mimi: What I've learned and listener questions appeared first on Sifu Mimi Chan.
140 episodes