Manage episode 226690187 series 1393170
By
Mimi Chan
. Discovered by Player FM and our community — copyright is owned by the publisher, not Player FM, and audio is streamed directly from their servers. Hit the Subscribe button to track updates in Player FM, or paste the feed URL into other podcast apps.
What does New Year mean to you?
As I wrote in previous blogs, the New Year doesn't start for me until Chinese New Year. Chinese, or Lunar New Year, is always filled with firecrackers, loud drums, kung fu, and lion dancing.
For many who celebrate Lunar New Year, it is a vacation. China shuts down manufacturing and many businesses are closed on New Year's day. This year, Chinese New Year falls on February 5, 2019.
I never had the experience of a true holiday on Chinese New Year, because for us it was always a working day, or rather a working week. We spend several weeks performing at various establishments throughout Central Florida.
Chinese New Year to me, is a time to celebrate and bring in good luck for the new year. Good luck to me isn't a superstitious omen.. I believe we create our own luck – so stay positive, work hard, and 'luck' will follow. I am looking forward to celebrating with my Wah Lum family and bringing luck to others.
In my podcast today, I share the story of THE HEAVENLY GATE RACE* and how the order of the Zodiac came to be.
How will you create your own luck this year?
Happy Chinese New Year of the Pig everyone!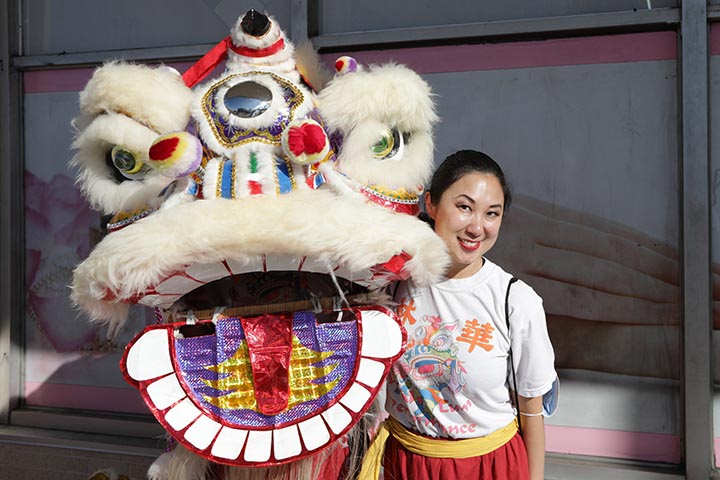 Story Credit: https://www.chinahighlights.com/travelguide/chinese-zodiac/story.htm
CULTURE CHAT CREDITS
Host: Mimi Chan
Intro Music: Mike Relm
Editor: Chancelica Tieng
Comment Rules: Be Cool. Critical is fine, but if you're rude, we'll delete your stuff. Please do not put your URL in the comment text and please use your PERSONAL name or initials and not your business name, as the latter comes off like spam. Have fun and thanks for adding to the conversation!
Disclaimer: I am not a writer. I do not claim to be. Apologies for grammatical mistakes, long drawn out run on sentences, and anything else that drives you crazy. I promise it was not my intention. Be lenient, please!
The post CChat 97: Happy Chinese New Year of the Pig! appeared first on Sifu Mimi Chan.
140 episodes