Fetch error
Hmmm there seems to be a problem fetching this series right now. Last successful fetch was on December&nbsp23,&nbsp2020&nbsp01:31 ()
What now? This series will be checked again in the next day. If you believe it should be working, please verify the publisher's feed link below is valid and includes actual episode links. You can contact support to request the feed be immediately fetched.
Manage episode 212681301 series 1119068
By
D-TECTO
. Discovered by Player FM and our community — copyright is owned by the publisher, not Player FM, and audio is streamed directly from their servers. Hit the Subscribe button to track updates in Player FM, or paste the feed URL into other podcast apps.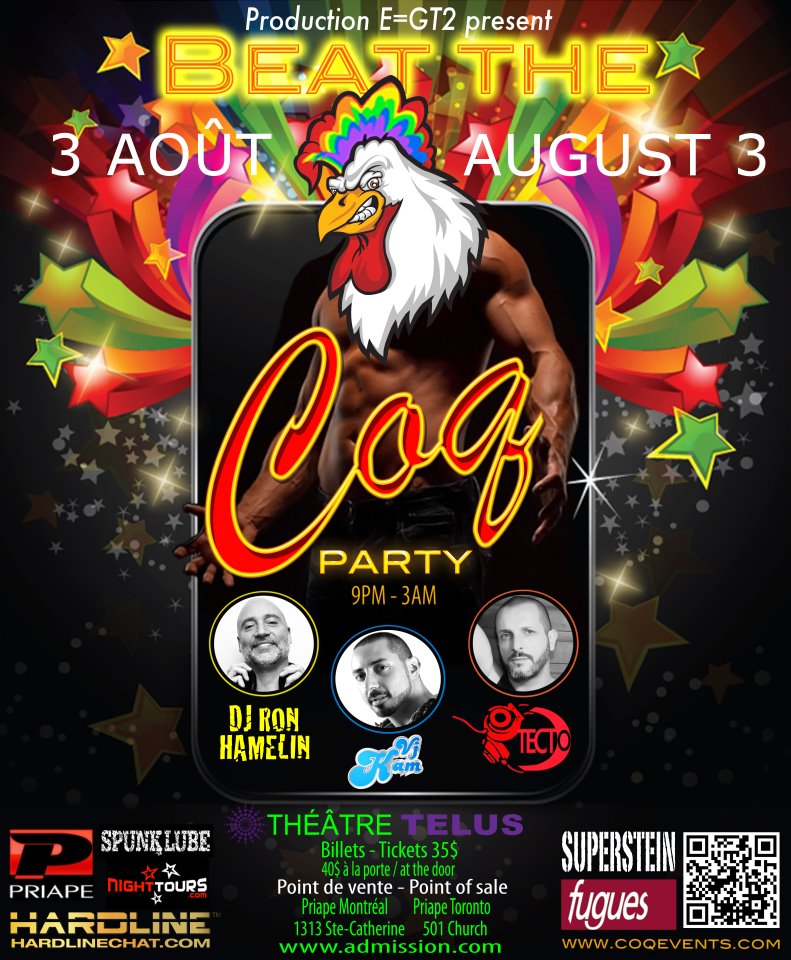 Coq Events is :
The mission is to create DANCE PARTY that unite the gay communities of adults (the Tattooed, the hot guys, muscled, Leather / Rubber, Fetish fanatic guys) in safe places for self-expression and exciting entertainment.
Porn stars and GoGo Dancers will strut their stuff on the dance floor.
It is going to blow your mind.
We appreciate sexual freedom, diversity and volunteerism.
E=GT2 Prod is etablised in Canada (Montreal) since January 4th, 2008, when Eric and Eric met.
Since then, ideas were merged, for your enjoyment.
We value sexual freedom, diversity, and volunteerism.
40 episodes