Manage episode 223225457 series 2485
By
DaScritch.net pour Radio FMR
. Discovered by Player FM and our community — copyright is owned by the publisher, not Player FM, and audio is streamed directly from their servers. Hit the Subscribe button to track updates in Player FM, or paste the feed URL into other podcast apps.
Ce n'était pas qu'un fantasme, cet ordinateur a bien faillit d'exister !
Radio

cpu ordinateur science-fiction émission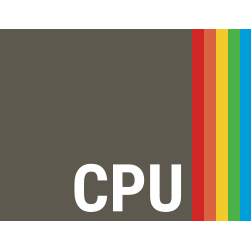 Ceci est une partie du script de la release Ex0100 du programme CPU, Exhumer un prototype matériel, diffusé le Jeudi 13/12 à 11h. Plus d'infos sur le site de l'émission.
Si vous suivez le programme en podcast, préférez le flux du site de l'émission
Bonjour à toi, Enfant du Futur Immédiat, toi qui aimes chiner dans les vide-grenier à la recherche d'un prototype steampunk de l'iPod à disques durs 78 tours.
Qui n'a pas rêvé de trouver un artefact tout droit tombé d'une réalité alternative ? Une chimère non finie qui promettait un autre avenir que celui qui est notre quotidien ? Qui n'a pas eu envie de tomber sur une planche complète d'un album de Tintin totalement inédit ? de rushes d'un James Bond abandonné avec Sean Connery au top de sa forme ? Ou de l'intégralité des enregistrements de Nicolas Sarkozy par Patrick Buisson ?
Derrière les engins électroniques qui nous entourent, il y a souvent une entreprise, au sens noble du terme : une aventure collective. Et l'existence même de nos gizmos est la conséquence d'une histoire, celle de son développement.
La vie d'une entreprise n'est pas un long fleuve tranquille. Pour financer de la R&D (recherche et développement), surtout dans le matériel, il faut beaucoup d'argent et beaucoup de temps. Et des fois, elle doit abandonner à grands regrets un projet qui tenait à cœur… parce que le marché ne sera pas là, parce que la concurrence a fait milles fois mieux, parce que l'économie ne permet pas d'emprunter auprès des banquiers ou qu'elle fait brutalement faillite.
Et donc cette vision se retrouve remisé dans des cartons, sédimentant sous les factures et livres de comptes dans les strates géologiques de notre ère électronique.
Dans l'informatique familiale, il y a eu des milliers de prototypes abandonnés. L'Amiga au chipset AAA, un Apple IIc combiné à un téléphone et j'en passe. Certains n'étaient qu'à l'état de schémas techniques, d'autres sont allés jusqu'au photo-shot pour une plaquette promotionnelle, parfois même des cartons de machines fonctionnelles qui ne sont jamais sortis de l'entrepôt. D'autres sont des légendes urbaines comme l'Atari Falcon PowerPC ou le laptop Cray : il a été impossible de trouver le moindre élément tangible sur ces monstres fantasmés.
Enfant du futur Immédiat, il arrive qu'un de ces prototypes qu'on croyait définitivement perdus ou fantasmés ressortent de leurs cartons, puis patiemment restaurés par des passionnés et documentés. Leur redécouverte expose parfois des informations très intéressantes sur les entreprises et les personnes qui les ont construit. Par exemple, l'exhumation du premier prototype de la Play Station de Sony, une machine qui était compatible avec la Super Nintendo avec le même port cartouche plus un lecteur CD Rom Sony. Étrange chimère qui en dit beaucoup sur les relations très aléatoires de Nintendo avec ses partenaires. La petite histoire veut que Nintendo préparait de longue date un appareil hybride avec Sony, et a finalement décidé, deux jours avant l'annonce du produit au CES 1991 de Chicago, de plaquer son concitoyen japonais, annonçant publiquement un partenariat avec le hollandais Philips… pour ne même pas utiliser de lecteur CD dans la console de génération suivante !
Un revirement qui a mené à deux point importants :
La création des pires jeux de la franchise Zelda pour la CD-i, le lecteur CD interactif de Philips,
Le lancement de Sony dans le jeu vidéo, alors qu'ils ne voulaient pas y aller seuls, avec la Playstation, première du nom, et écrite en un seul mot.
Cette histoire était connue, mais incomplètement. De nouveaux détails sur cette trahison en 1991 sont ressortis avec un carton contenant ce prototype de SNES à lecteur CD ROM, une fascinante histoire racontée par Kotaku ; prends le temps de la lire, elle est passionnante !
Enfant du Futur Immédiat, à fouiller les poubelles de l'histoire informatique, on peut exhumer des objets incongrus, qui ont des histoires passionnantes. De là, on peut faire de la science-fiction spéculative : Imagine si Jules Vernes avait vu un laser, quels romans aurait-il écrit ? Si H.P. Lovecraft avait eu un compte Facebook, quel romans d'horreurs aurait-il imaginé ? Si Conan Doyle avait vu un smartphone, aurait-il imaginé le même Sherlock que Steven Moffat ?
Et si …?
Et si …?
105 episodes