Manage episode 224806897 series 2485
By
DaScritch.net pour Radio FMR
. Discovered by Player FM and our community — copyright is owned by the publisher, not Player FM, and audio is streamed directly from their servers. Hit the Subscribe button to track updates in Player FM, or paste the feed URL into other podcast apps.
et bientôt octuple play avec le partenariat Nespresso. Oh ! Bonne année 2019, by the way !
Radio

cpu émission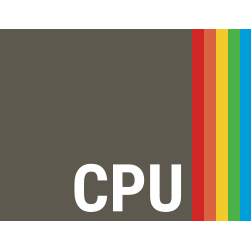 Ceci est une partie du script de la release Ex0101 du programme CPU, Box Internet, diffusé le Jeudi 10/01 à 11h. Plus d'infos sur le site de l'émission.
Si vous suivez le programme en podcast, préférez le flux du site de l'émission.
Bonjour à toi, Enfant du Futur Immédiat, toi qui piaffe d'impatience pendant la resyncro A_____________________________________DSL (désolé).
Peut-être que ta connexion à internet ne passe pas par un opérateur mobile, mais par un opérateur filaire, en ADSL ou en fibre optique. Peut-être es-tu client d'un opérateur dit grand public, par opposition aux opérateurs associatifs tels que les membres de la FFDN ( Fédération FDN, Fédération des Fournisseurs d'Accès Internet Associatif) ou des opérateurs pour entreprise, comme OVH ou Fullsave.
Alors si tu es client d'un des 4 gros opérateurs, ta connexion à internet passe forcément par une box à leur couleur.
Et derrière cette box, il y a un monde complexe opéré par ton Fournisseur d'Accès à Internet (FAI) qui te promet en plus d'internet, les appels téléphoniques, des chaînes de tv et d'autres services et tout ceci pour un prix tout compris aaaAAaaabsoluement magnifique.
Internet ne s'est pas construit en un jour. Une des grandes difficultés fut de transformer les réseaux hétéroclites interconnectés en réseaux interopérables travaillant avec des protocoles communs. Faire en sorte qu'une prise, un modem, les logiciels pour se connecter soient exactement identiques quelque que soit ton fournisseur d'accès à internet. Interopérables. Tu peux brancher ton laptop chez ta mamie du Cantal, aucun besoin de config par ethernet, l'ordi trouvera l'accès vers ton serveur minecraft.
En 2000, l'accès internet passait via des modems d'un quelconque fabricant refourgué par ton FAI, et qui ne délivrait qu'une chose : du bon internet qui marche de partout. La raie manta vert-bleue de Wanadoo a été l'emblème du lancement de l'ADSL en France, et tout le monde a oublié que c'était Alcatel qui la construisait et que la raie, si elle n'est pas encore cuite, peut encore marcher et pas que chez Orange.
À l'époque, Free ouvrait son accès internet à tout modem 56k gratuitement et sans pub. Eux aussi sont passés à l'ADSL dès que possible, décidés à en découdre avec l'ancien monopole téléphonique et les autres nouveaux entrants. Leur marque de fabrique fut la montée en débit avec l'évolution de la technologie.... sans surcoût, à la différence des concurrents comme AOL France qui en blémirent, on a la preuve en vidéo.
Pourquoi Free facturait le même prix l'accès 128kbds quand elle est passée à 2Mbds ? Parce qu'on te faisait bien sentir que la personne la plus importante après le PDG Xavier Niel n'était pas le directeur commercial ou les actionnaires mais les ingénieurs et techniciens, Rani Assaf en tête.
D'où aussi l'envie de mettre plein de features démentielles dans le forfait de base, plutôt que tenter de te les vendre en option.
Un jour de 2002, ils ont proposé que leur offre ADSL passe par une box maison conçue en interne. Un gros truc noir qui ressemblait à un magnétoscope, où tu pouvais brancher ton téléphone derrière et surtout... ce qui ressemblait fortement à une prise Péritel, on se demandait bien pourquoi !
Cette box a ouvert la distribution TV par ADSL. Avec notamment l'idée qu'on n'envoie plus toutes les chaînes en même temps comme le fait le câble ou le satellite, mais que le terminal requête la chaîne voulue au central téléphonique. Une technologie équivalente par téléphonie analogique avait déjà été expérimenté en 1992, mais le rendu était vraiment une horreur : l'image était parasitée dès qu'on dépasse la centaine de mètres. Je sais : je l'ai vue.
Free avait transformé un FAI gratuit via le vieux modem criard en FAI payant sur l'ADSL qui vent aussi de la téléphonie et de la télévision, à des prix ras de plancher. Alors la télé, cela semble accessoire, mais quand on n'avait pas la TNT, on avait l'image qui était parfois brouillée, et seulement 7 chaînes. (Oui, à Toulouse, on avait TLT) Avoir 25 chaînes de plus, c'était cadeau quand on voyait les tarifs assez chers du cable ou de canalsat.
Mais voilà, l'opérateur a commencé à propriétariser son réseau.
y'a bien eu des tentatives de FAI de propriétariser leur internet, pour les transformer via leur portail en espèce de centre commercial, mais ils ont coulé : FranceNet ? MSN ? AOL France ? et glou et glou et glou.
Et du coup, est-ce que l'opérateur réseau ne serait pas tenter de brider certains services internet pour ne pas pénaliser ses services vendus via sa box spécifique ?
Parano, moi ? On n'a pas oublié les déboires de Netflix sur le réseau de Free entre 2015 et 2017 ? Et qui rappelle très fortement l'impossibilité d'utiliser certains services de Google entre 2012 et 2015...?
Des problèmes d'interconnexion, c'est à dire de taille de câble entre l'opérateur Français et le service pénalisé, le nombre d'utilisateurs chez Free aidant à accentuer la difficulté d'accès et donc le public mécontent. Je ne dis pas que le problème était forcément intentionnel, mais le doute subsiste.
Enfant du Futur Immédiat, une box d'opérateur internet est à la fois la porte d'entrée vers internet, et une boite noire sur des services proprios. Mais elle distille une magie soutenue par le discours commercial. Quand en 2010 Xavier Niel présenta la Freebox Revolution dans un show digne de Steve Jobs, il conclua son spectacle par une anecdote sur le couscous boulettes de sa mamie. 8 ans après, la presse spécialisé s'en délecte encore.
105 episodes