Manage episode 211392441 series 2112138
By
Sima Vasa
. Discovered by Player FM and our community — copyright is owned by the publisher, not Player FM, and audio is streamed directly from their servers. Hit the Subscribe button to track updates in Player FM, or paste the feed URL into other podcast apps.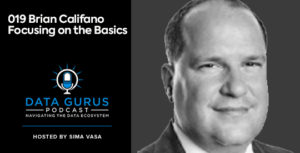 Brian Califano is the Co-Founder and Managing Director of AcceleratngCFO. Today he joins Sima Vasa in an episode dedicated to current trends of finance and the role of data in how we budget our financial results and plan for business future. Brian Califano – CFO: A Significant Service AcceleratingCFO offers Chief Financial Officer (CFO) services […]
The post Brian Califano – Focusing on the Basics | Ep. 019 appeared first on Infinity Squared, LLC.
72 episodes