Manage episode 224235127 series 3665
By
Discovered by Player FM and our community — copyright is owned by the publisher, not Player FM, and audio streamed directly from their servers.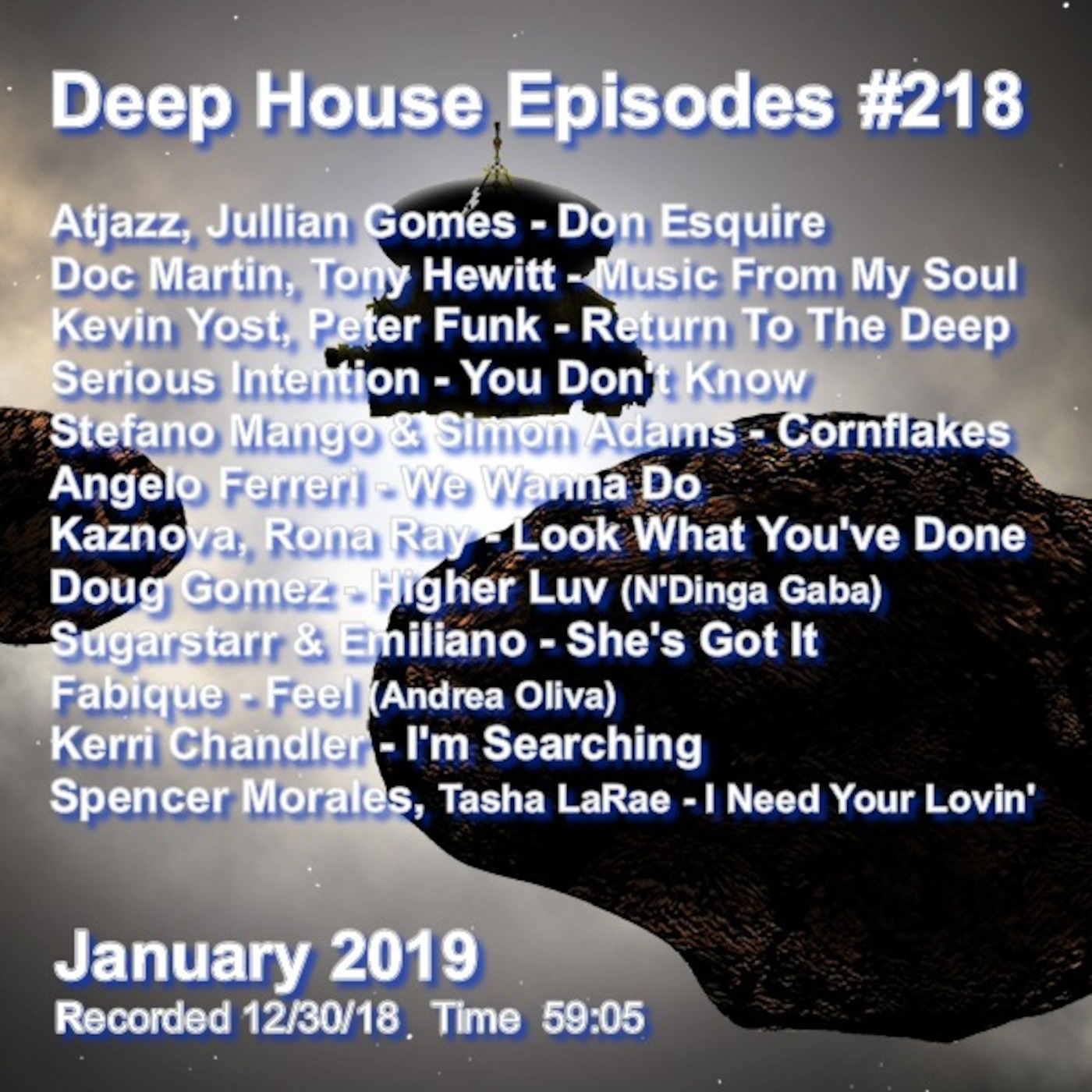 Atjazz, Jullian Gomes - Don Esquire Doc Martin, Tony Hewitt - Music From My Soul (Homero Espinosa & Tony's Juno 106 Dub Kevin Yost, Peter Funk - Return To The Deep (Dirtytwo Remix) Serious Intention - You Don't Know (Joeski s Off My Head Head Mix) Stefano Mango & Simon Adams - Cornflakes (Original Mix) Angelo Ferreri - We Wanna Do Kaznova, Rona Ray - Look What You've Done (Rocco Rodamaal Rework) Doug Gomez - Higher Luv (N'Dinga Gaba Remix) Sugarstarr & Emiliano - She's Got It (Extended Mix) Fabique - Feel (Andrea Oliva Remix) Kerri Chandler - I'm Searching (Kerri's 623 Again Vocal Mix) Spencer Morales, Tasha LaRae - I Need Your Lovin' (Opolopo Remix) All new house music for a new year. Be kind. Meditate. Act. Volunteer. Help make the world a better place. Peace. Recorded 12/30/18 Time 59:05
435 episodes available. A new episode about every 15 days averaging 58 mins duration .