Manage episode 231721094 series 2064283
By
Kris McGregor
. Discovered by Player FM and our community — copyright is owned by the publisher, not Player FM, and audio is streamed directly from their servers. Hit the Subscribe button to track updates in Player FM, or paste the feed URL into other podcast apps.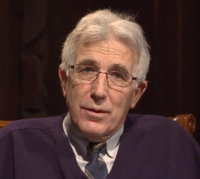 Dr. Regis Martin, as Dr. Scott Hahn has said, is "a sage for our times". By presenting the truths of our faith with such beauty, he evangelizes directly the heart. Dr. Martin is a joy to read.
I didn't want "Still Point: Loss, Longing and Our Search for God" to end. That is the mark of a great book for me…it is one I desire to return to over and over again. He offers the rich insights of the saints, poets, and philosophers, to direct us to the "still point" where "one encounters the mingling of past and future, grit and grace, man and God." Wonderful, enchanting, poignant and compelling…don't miss.
You can find the book here
"With the eloquence and poignancy of a poet, Regis Martin gets to the heart of life's most urgent questions, forging a link between our 'desperate desires' and our "homesickness for God" in this profound and beautiful book."–Rev. Peter John Cameron, O.P. , Editor-in-Chief, Magnificat
"Regis Martin is one of Catholicism's trustworthy guides to the spiritual life in all its dimensions–including, as he demonstrates here, its hard and challenging dimensions."–George Weigel, Distinguished Senior Fellow, Ethics and Public Policy Center
"Regis Martin's moving reflection on our death-haunted and restless search for God is both beautiful and bracing. Drawing on the profound imaginings of our poets and our theologians, Martin's meditation takes place on the lip of the abyss as he shows us Who it is our hearts so restlessly long for." —Gregory Erlandson, President, Our Sunday Visitor Publishing
The post IP#183 Dr. Regis Martin – Still Point: Loss, Longing and Our Search for God on Inside the Pages with Kris McGregor appeared first on Discerning Hearts Catholic Podcasts.
92 episodes