Manage episode 213083604 series 2064272
By
Discovered by Player FM and our community — copyright is owned by the publisher, not Player FM, and audio streamed directly from their servers.
We discuss "The Pilgrim's Regress:: An Allegorical Apology for Christianity, Reason, and Romanticism" by C. S. Lewis.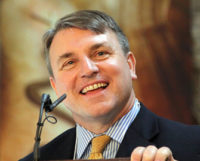 The first book written by C. S. Lewis after his conversion, The Pilgrim's Regress is, in a sense, the record of Lewis's own search for meaning and spiritual satisfaction—a search that eventually led him to Christianity.

Here is the story of the pilgrim John and his odyssey to an enchanting island which has created in him an intense longing; a mysterious, sweet desire. John's pursuit of this desire takes him through adventures with such people as Mr. Enlightenment, Media Halfways, Mr. Mammon, Mother Kirk, Mr. Sensible, and Mr. Humanist and through such cities as Thrill and Eschropolis as well as the Valley of Humiliation.

Though the dragons and giants here are different from those in Bunyan's Pilgrim's Progress, Lewis's allegory performs the same function of enabling the author to say simply and through fantasy what would otherwise have demanded a full-length philosophy of religion.
Joseph Pearce is currently the Writer-in-Residence and Visiting Fellow at Thomas More College of Liberal Arts in Merrimack, New Hampshire. He is also Visiting Scholar at Mount Royal Academy in Sunapee, New Hampshire. He is also Visiting Scholar at Mount Royal Academy in Sunapee, New Hampshire. He is co-editor of the Saint Austin Review (or StAR), an international review of Christian culture, literature, and ideas published in England (Family Publications) and the United States (Sapientia Press). He is also the author of many books, including literary biographies of Solzhenitsyn, J. R. R. Tolkien, C. S. Lewis, G. K. Chesterton, and Oscar Wilde.
The post GWML#22 – C. S. Lewis "The Pilgrim's Regress" – Great Works in Western Literature with Joseph Pearce appeared first on Discerning Hearts Catholic Podcasts.
30 episodes available. A new episode about every 30 days averaging 28 mins duration .