Manage episode 208502489 series 1158950
By
Discovered by Player FM and our community — copyright is owned by the publisher, not Player FM, and audio streamed directly from their servers.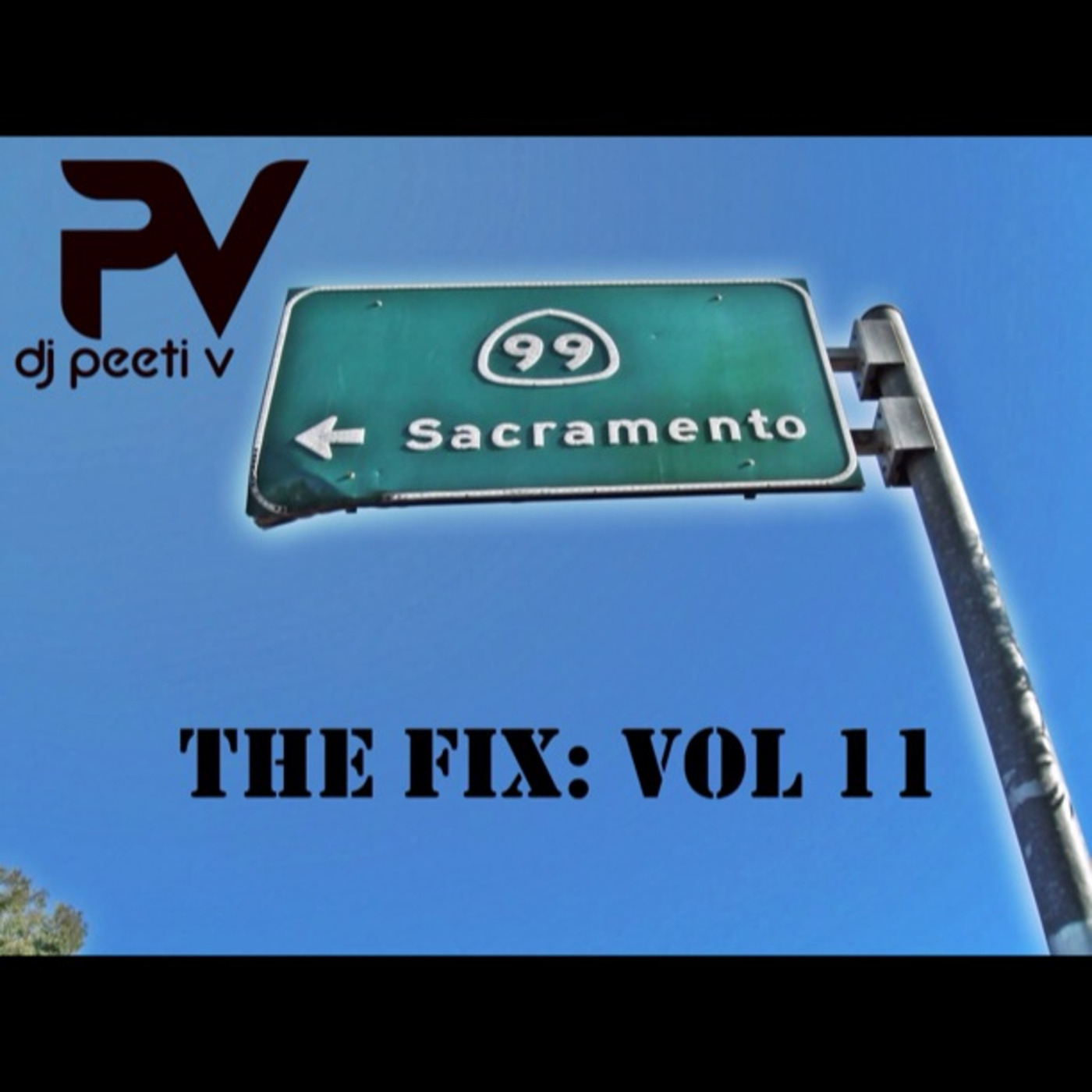 "The Fix" is my monthly podcast series which features a live recorded open format mix of new (as well as some classic) tracks that I am enjoying at the moment! This is Vol 11 of the Fix featuring 48 tracks ranging from Pop, Dance, House, Melbourne, Bounce, Indie, Hip-Hop, 90s, Twerk, Moombahton, Trap, R&B, Oldies, & more! Hope you enjoy:) 1. Holy Grail Snake (Henry Fong Mashup) - Blasterjaxx, Jordy Dazz, Jay-Z, Justin Timberlake [Chorus Only] 2. Love Thy Brother [Me Again/Skirt 'gta' Remix] (Dirty Pop Deconstruction) - John Newman & Kylie Minogue 3. Fd Bootie Face [Fdb] (Donkis Bootleg) (Clean) - Young Dro Vs Deorro 4. The Language (Viol8tr Bootleg) Clean - Drake [Sample] 5. Persuit Of Happiness [Pursuit] (Danny Diggz Hands Up / We Back Vip Surprise Edit) - Kid Cudi 6. Hey Ho (Clean) - Kronic & Krunk 7. wild out [66/132] (clean) - borgore ft. waka flocka flame & paige 8. Better Off Working Hard (Alice Deejay Vs Sidney Samson Vs Neyo Dance Floor Destroyer) - Anthem Kingz - Alice Deejay Vs Sidney Samson Vs Neyo 9. The Monster (Artistic Raw Bootleg) - Eminem Ft. Rihanna 10. Replay (Jump Smokers Remix) (Radio Edit) - Zendaya 11. Electricity & Drums (English Frankenstein Edit) - Dave Aude Ft Akon & Luciana 12. Counting Stars (Its The Kue Remix!) - One Republic 13. Hey Brother (Cutdown) - Avicii 14. Demons - Politik Remix - Imagine Dragons 15. Still Into You - Siege Remix - Paramore 16. Stay The Night (Danny Diggz Children & Animals [Botnetk] Bootleg / Short) - Zedd Vs Robert Miles 17. Animals - Tall Boys Twerk Remix 128-102 Transition - Martin Garrix 18. Pon De Floor (Thrizzo Twerk Rmx / Short Edit) - Major Lazer 19. Turn Down For What (Mastamonk And Splyce Twerk Remix) - Dj Snake And Lil Jon 20. Boss Ass B#Tch (Intro - Clean) - Ptaf 21. Badd (Basomatiks Twerk Remix) Clean - Ying Yang Twins 22. Superwoman (Mastamonk & Enrie Remix) - Lil Mo Feat Faboulous [Sample] 23. Jump On It (Twerk) [Pony Sample] - Royal Society [Ginuwine Sample] 24. Keepin It Dirty (Shimmy Shimmy Ya) - Eric D-Lux - Odb Ol' Dirty Bastard [Sample] 25. Pump It Up (Steve1der Remix) - Joe Budden [Sample] 26. Thank You (( Hype Party Break Intro )) - Clean - Busta Rhymes Ft. Q-Tip, Kanye West, & Lil Wayne/Swizz Beatz/Dj Deville 27. Suit & Tie (Ryne Pineda Twerk Remix) (Clean) - Justin Timberlake Ft Jay-Z 28. U Don't Have To Call (Vass Remix) - Usher 29. Flashing Lights (Twrk Remix) - Kanye West 30. Dream Lover (Mmp Intro) - Jaykode 31. Paranoid (Dennis Blaze R&B Remix Ft Swaré) Clean Dj Intro - Ty Dolla Sign, Sware 32. wait for a minute - serafin party break intro (clean) - tyga & justin beiber ft dj kool intro 33. You Know You Like It (Dj Snake Remix) (Angle Edit-Clean) - Alunageorge 34. Creep [Long Intro] - Tlc 35. Dont Judge Me [Creep Sample] (Intro - Clean - 97) - Snow The Product Ft Ty Dolla Sign [Tlc Sample] 36. Hardcore - Tropkillaz [Krs One Sample] 37. Bhangra Bounce - Green Lantern 38. More Bottles (Intro - Clean) - Dj Creativity Ft. Cali Swag District 39. Sock It To Me (Valid Remix) - Missy Elliot 40. headlines (drake cover) - the soul rebels [sax] 41. Headlines (Intro - Clean) - Drake 42. dey know (benzi super quick edit) - shawty lo 43. Boneless (Ookay Trap Rmx / Short Edit) - Steve Aoki, Chris Lake & Tujamo 44. Murder [Samples Jamrock] - Dj Sliink X Dj Fresh Direct [Samples Damien Marley] 45. You Don't Want These Problems - Dj Smerk Break Intro (Clean) - Dj Khaled Ft. Big Sean, Rick Ross, French Montana, 2 Chainz, Meek Mill, & Ace Hood 46. Da Da Da Da Da (Original Mix) [Next Episode Sample] Ck Intro - Dj Green Lantern [Samples Dr Dre] 47. Bound (Play-N-Skillz Trap Remix) - Kanye West 48. Revolution (Diggz Trap Only Short Edit) - Diplo Check out the website at
www.djpeetiv.com
. Also subscribe automatically to my podcast in iTunes by searching for "DJ Peeti-V's Podcast".
97 episodes available. A new episode about every 106 days averaging 32 mins duration .