Manage episode 208502487 series 1158950
By
DJ Peeti-V
. Discovered by Player FM and our community — copyright is owned by the publisher, not Player FM, and audio is streamed directly from their servers. Hit the Subscribe button to track updates in Player FM, or paste the feed URL into other podcast apps.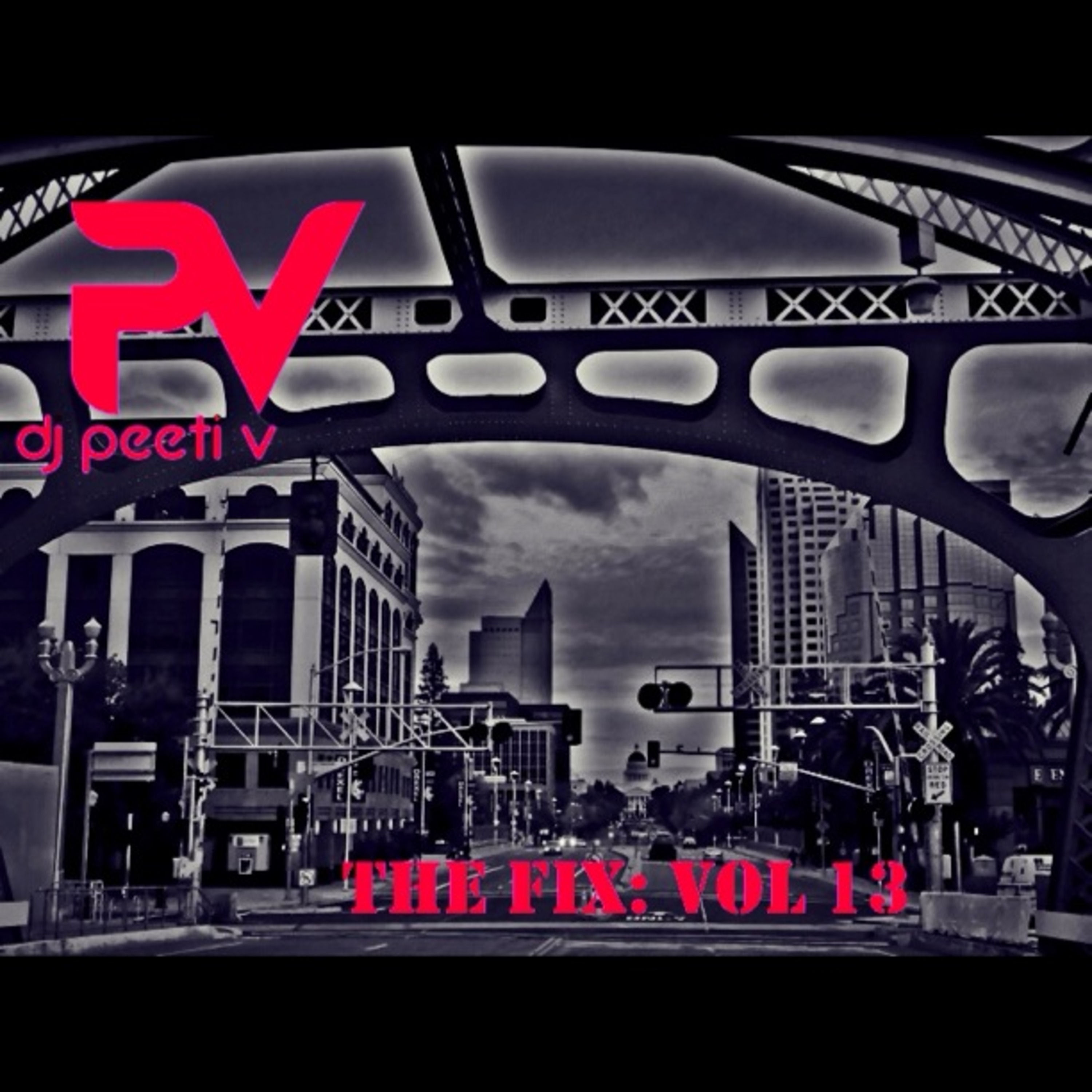 "The Fix" is my monthly podcast series which features a live recorded open format mix of new (as well as some classic) tracks that I am enjoying at the moment! This is Vol 13 of the Fix featuring 40 tracks ranging from Pop, Dance, Rock, House, Melbourne, Bounce, Indie, Hip-Hop, 60s, Oldies 90s, Twerk, Trap, R&B, & more! Hope you enjoy:) 1. The Monster - Kronic Beam Bootleg - Eminem Ft. Rihanna Vs Mako 2. Do What U Want (Alessio Silvestro Remix) - Lady Gaga (Feat R. Kelly) 3. Sail (Joe Maz Remix) - Awol Nation 4. Calabria - Krunk 2014 Remix - Enur 5. Watch Out For Cannonball [Bumaye] (Avi Bootleg) - Major Lazer X Showtek 6. Sweater Weather [Payback] (Danny Diggz Vs. Sandro Silva Bootleg) - The Neighbourhood 7. What Is Love (Brazzabelle Festival Remix) - Haddaway 8. I Am (Deorro Remix) - Axwell, Sick Individuals (Feat. Taylr Renee) 9. Just Another Night (Disco Fries Club Mix) - Icona Pop 10. White Walls (Shocker Rmx) (Se) (Ryan Harris Edit) - Macklemore & Ryan Lewis [Chorus Only] 11. Unconditionally (Syn Cole Rmx / Short Edit) - Katy Perry 12. Simo Down Transition Tool (128-90) - Simo 13. my hitta (ingwell remix) (clean) - yg 14. Main Chick (Intro - Clean) - Chris Brown Ft. Kid Ink 15. henny (remix) [burn sample] (clean) - mack wilds (feat. french montana & mobb deep) 16. lets take it back to the old skool - acapella loop 17. Hotel California (Wet Paint Rmx) - The Eagles 18. episode or not [ready or not vs next episode] (jimi needles edit) - the fugees & dr. dre 19. Fugee - Nana (( Epic Throwback Acapella Party Break )) - Clean - Trey Songz/Fugees/Dj Deville 20. I Cant Feel My Leggz (Mmp Intro) (Clean) - Jonn Hart Ft Shanell 21. Girls (8b Intro Clean) - Jennifer Lopez 22. Loyal (8b Intro Clean) - Keyshia Cole (Feat. Lil Wayne & Sean Kingston) 23. Paranoid (Remix) (Intro - Clean) - Ty $ Ft Trey Songz & French Montana 24. You Know You Like It (Dj Snake Remix - Enferno Slow Down Bootleg) - Alunageorge, Dj Snake, Yellowclaw, Spanker 25. Bang It To The Curb - Dj Smerk Fat Bass Vocal Intro (Clean) - Fm & Sidney Samson 26. One Minute Man (Jesse Slayter & Saint Remix) [Vm Edit] - Missy Elliot [Sample] 27. College Drop (Mastamonk & Dibs Twerk Remix) (Clean) - Sage The Gemini (Feat. Kool John) 28. Wizard - Scrvp & Mozes Twerk Remix - Martin Garrix & Jay Hardway 29. This Is How We Twerk It ( Montell Jordan Vs Mayeda Vs Usher - Suprise "Yeah" Flip) - Anthem Kingz - Montell Jordan Vs Usher 30. Let Me Clear My Throat (Reedstreets Transition 105-75) - Dj Kool 31. Trophies - Electric Bodega Trap Remix (Clean) - Drake 32. You Make Me (Diplo & Ookay Remix) - Avicii 33. throwin my money (remix) (clean) - dj hones (feat. twista, r. kelly & joey moe) 34. booty (dennis blaze bootleg - clean) - juvenile ft 2 chainz [aca intro] 35. clappers (dotcom remix) - wale 36. eat, sleep, rave, repeat - ruen trap remix - fatboy slim & riva starr 37. Shotgun (Intro - Clean) - Yellow Claw Ft. Rochelle 38. Hustle (Original Mix) - Mayhem, Antiserum 39. Dark Horse (Redrum) (Snow Edit) - Katy Perry Ft Juicy J 40. Drunk In Love - Dj Primetyme Jay Z First Edit (Clean) - Beyonce Ft. Jay Z Check out the website at
www.djpeetiv.com
. Also subscribe automatically to my podcast in iTunes by searching for "DJ Peeti-V's Podcast".
98 episodes