Manage episode 120092692 series 96745
By
Discovered by Player FM and our community — copyright is owned by the publisher, not Player FM, and audio streamed directly from their servers.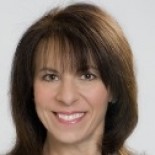 According to a recent Home Food Safety survey, 83 percent of adults chow down a meal and snack at their desk, many in an attempt to save both money and time.
While that statistic may not be startling budget-conscious folks, this frequency of desktop dining may be increasing your risk of food poisoning.
How? This survey of almost 2,200 adults revealed that only 50 percent of the respondents admitted to always washing their hands before eating their lunch and over 60 percent of them confessed to cleaning their desk area (keyboard, mouse, and desktop) once a month or less. (This would be similar to you sitting down to dinner with dirty hands and dining on a table that hasn't been washed since last month.... or longer.)
Yikes! Tune in to Eat Right Radio to learn how to make sure that your Desktop Dining Isn't Making You Sick from Academy of Nutrition and Dietetics and registered dietitian nutritionist and Academy Spokesperson Joan Salge Blake.
For more information go to:
Home Food Safety
48 episodes available. A new episode about every 14 days averaging 11 mins duration .