Manage episode 120092690 series 96745
By
Discovered by Player FM and our community — copyright is owned by the publisher, not Player FM, and audio streamed directly from their servers.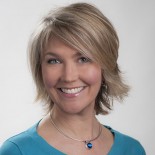 There is no greater sadness or travesty than stunting the human potential.
Threatening the health and development of children, food insecurity represents one of the most serious social and health issues in the United States.
Food insecurity affects 16 million children in this country, leaving 1 in 5 children hungry and without consistent access to nutrient-rich, healthful food.
In some food insecure households, families are left choosing less expensive, calorie-dense food, resulting in overweight children who are still lacking the healthy, nutrient-rich foods their bodies need.
A child can look overweight while still being hungry for nutrients because limited income leads to a trade-off between food quantity and quality.
Libby Mills will discuss:
• Find out the truth about the hunger obesity paradox and health and social impact of hungry children
• Learn how registered dietitians nutritionists are feeding hungry children to eliminate hunger
• Don't miss how you can help make a difference
48 episodes available. A new episode about every 14 days averaging 11 mins duration .