Manage episode 178131781 series 1296260
By
Discovered by Player FM and our community — copyright is owned by the publisher, not Player FM, and audio streamed directly from their servers.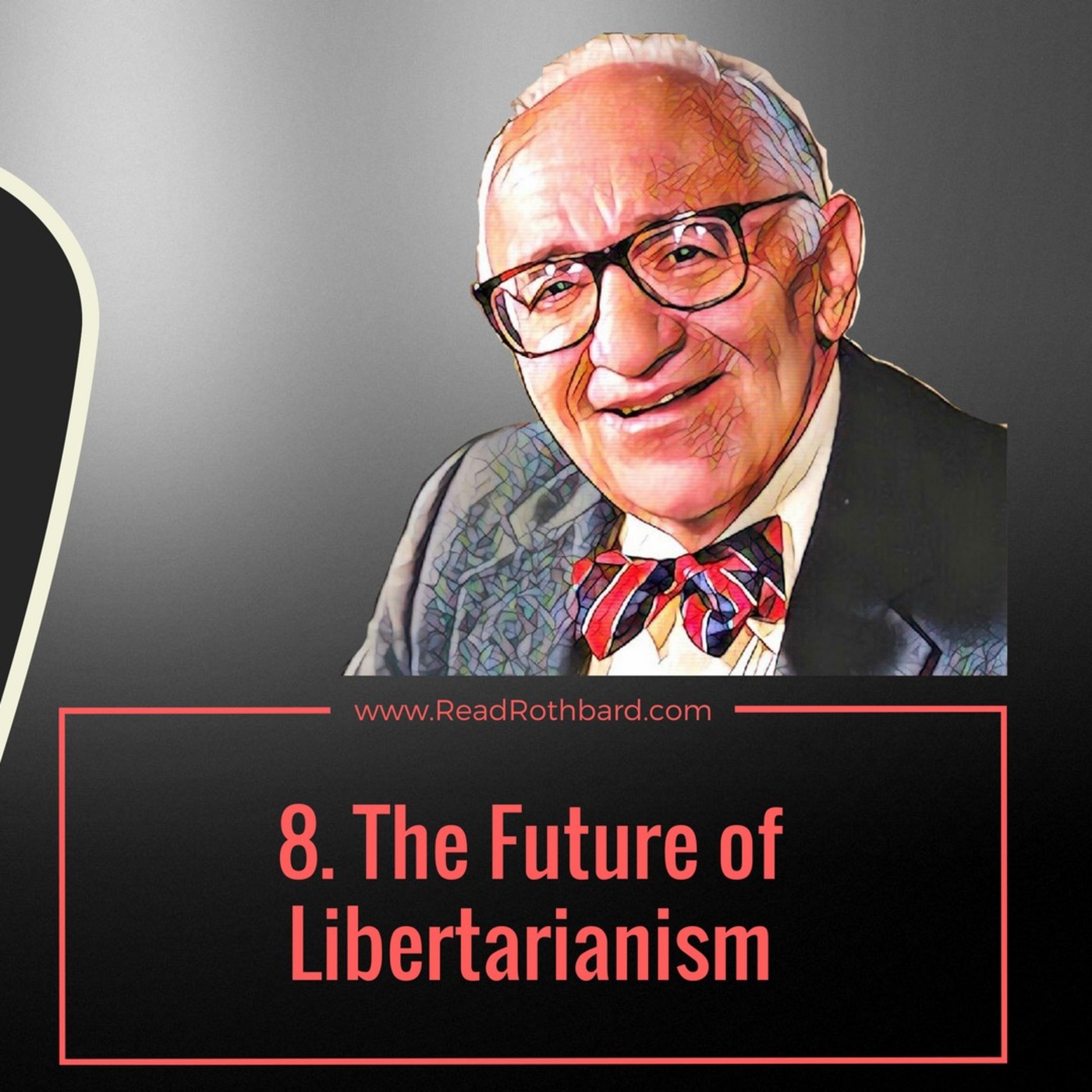 20th Century American Economic History 8. The Future of Libertarianism Lecture by Murray N. Rothbard Rothbard explains why he is optimistic. The norm of civilization has been despotism and statism. The quantum quality change in history has been the Industrial Revolution from mid-18th Century to mid-19th. Only the free market, libertarian society can expand this viable and moral industrialism. A society without a ruling class results. Peace and a classless society are classical liberal goals. Some individuals seize control of the state apparatus and use taxes to rob the producers. Class conflicts occur because one group in society are tax eaters and the other group are tax payers. Industrialism created so much wealth that cartels and Keynesianism have been able to eat away at the fat. Yet, the cause and effect chain is now much shorter. Shortages resulting from price controls now show up quickly. There is a general revulsion against the state. 8 of 8 from Murray Rothbard's 20th Century American Economic History lecture series. Sourced from:
https://mises.org/library/20th-century-american-economic-history
We are not endorsed or affiliated with the above.
https://creativecommons.org/licenses/by-nc-nd/3.0/legalcode
Presented by: Read Rothbard and Actual Anarchy Read Rothbard is comprised of a small group of voluntaryists who are fans of Murray N. Rothbard. We curate content on the
www.ReadRothbard.com
site including books, lectures, articles, speeches, and we make a weekly podcast based on his free-market approach to economics. Our focus is on education and how advancement in technology improves the living standards of the average person.
www.readrothbard.com
The Actual Anarchy Podcast is all about Maximum Freedom. We look at movies and current events from a Rothbardian Anarchist perspective. If it's voluntary, we're cool with it. If it's not, then it violated the Non-Aggression Principle and Property Rights - the core tenants of Libertarian Theory - and hence - human freedom.
www.actualanarchy.com
Websites:
http://www.ReadRothbard.com
/
http://www.ActualAnarchy.com
iTunes:
https://itunes.apple.com/us/podcast/the-read-rothbard-podcast/id1166745868
Google Play Music:
https://play.google.com/music/m/Ii45fhytlsiwkw6cbgzbxi6ahmi?t=The_Read_Rothbard_Podcast
Facebook:
http://www.facebook.com/readrothbardclub
Twitter:
https://twitter.com/read_rothbard
Flickr:
https://www.flickr.com/gp/145447582@N05/xB4583
Patreon:
https://www.patreon.com/ReadRothbard
Murray Rothbard, Murray N Rothbard, Read Rothbard, Anarchy, Anarchism, Free-Market, Anarcho-Capitalism, News and Events, Podcast, Laissez-Faire, Voluntaryist, Voluntaryism, Non-Aggression Principle, NAP, Libertarian, Libertarianism, Economics, Austrian Economics,
60 episodes available. A new episode about every 3 days averaging 72 mins duration .