Manage episode 241908222 series 2513308
By
Stacy Julian
. Discovered by Player FM and our community — copyright is owned by the publisher, not Player FM, and audio is streamed directly from their servers. Hit the Subscribe button to track updates in Player FM, or paste the feed URL into other podcast apps.
My guest on the show today is Jess Forster. Jess has joined forces with Ali Edwards to create an online course that I'm so excited about I just had to hear more. The class is called, The Family Resilience Handbook and when you can click HERE, after you listen you can go sign up!
Photo by Tyler Nix on Unsplash
So, what makes a family resilient? Most of us would agree that resilience can emerge during times of adversity, when we struggle with and endure the difficulties which come to all individuals and families in many different ways. This adversity is generally uninvited and unanticipated, but perhaps more important than just recognizing and enduring these challenging times is the opportunity we have to document what we're experiencing and what we are learning. In her class, Jess if offering a 4-step process that can guide you in creating a resiliency handbook.
Define family for you. Who's in it and why and how do you belong to each other?

Create a resiliency timeline. Begin at the beginning (of your family) and highlight those events and periods that have strengthened you—perhaps out of sheer grit!

Establish a family vision and mission—or motto that you can use as a guide and inspiration.

Interview each other and loved ones—especially those of another generation—so that you become familiar with family stories that shape the intergenerational self.
These steps, this process is based in social science and Jess and I discuss this. In fact, without knowing of eachothers' preparation, Jess and I both came ready to share the work of Bruce Feiler in his book, The Secrets of Happy Families —which is truly an AWESOME read. In this book, the author references research out of Emory University about the power of family history in the lives of adolescents. You can read/download the abstract here.
Here's a link to The Stories That Bind Us, written by Mr. Feiler for The New York Times, and here's my FAVORITE quote …
Click on this image to visit the class description and sign-up at aliedwards.com
Jess Forster lives in Toronto Ontario Canada with her husband Aaron, and kiddos, Rowan and Sam as well as her golden doodle dog, Charlie. By day she is a medical social worker working with children and families diagnosed with Type 1 Diabetes and by night, when she is not hanging out with her family, running or drinking too much coffee, she is getting crafty. Jess knew she was addicted to scrapbooking after completing her first Week in the Life project in 2010. Jess loves paying attention to the life's details via heartfelt journaling, divided page protectors, traveler's notebooks, hybrid elements and big bold photos in her layouts. Jess has been on a variety of creative team including Becky Higgins Project Life CT in 2014, and for the past three years she has been on Ali Edwards Creative Team and for the past two years, Elle's Studio Design Team. Jess has taught online at Big Picture Classes and across Canada at the Crop and Create events hosted by Scrapbook & Cards Today Magazine. She is thrilled to be offering her first class on Ali Edwards website, "The Family Resilience Handbook".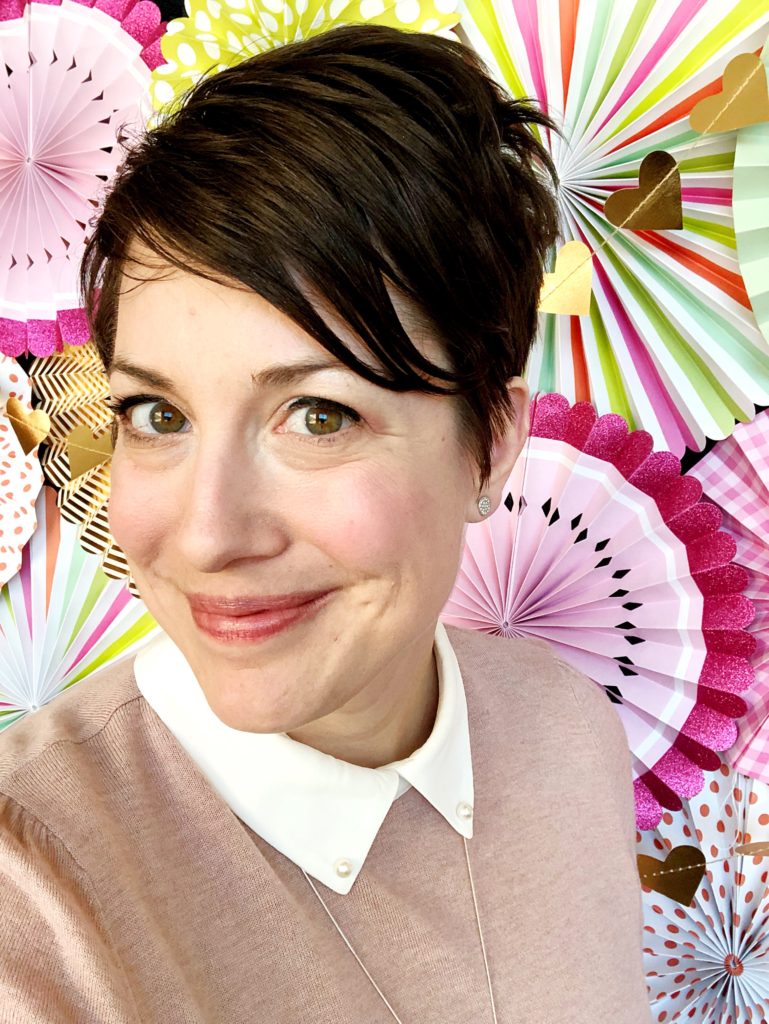 NOTE: Several years back, Jess and I were actually both guests on Episode 40 of the Paperclipping Roundtable, which was one of the first podcasts dedicated to memory keeping. Happy Memories!
Click HERE if you want to have a listen.
As always I would LOVE to hear from you—I invite you to leave me a comment here on the show notes or on social media …
39 episodes