Manage episode 245414356 series 1404395
By
Fronteiras no Tempo
. Discovered by Player FM and our community — copyright is owned by the publisher, not Player FM, and audio is streamed directly from their servers. Hit the Subscribe button to track updates in Player FM, or paste the feed URL into other podcast apps.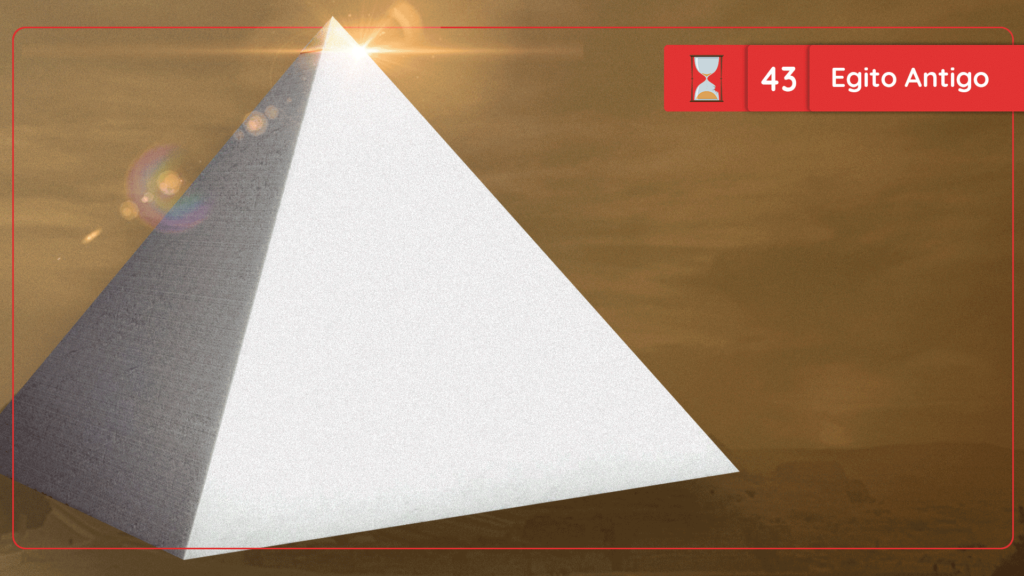 As pirâmides. A Esfinge. As histórias sobre tesouros e segredos de um povo que viveu há milhares de anos. O Egito Antigo é a única civilização que tem uma área de estudos com nome próprio: a egiptologia. Isto mostra o quanto as obras destes povos que viveram às margens do Nilo por milhares de anos, instigaram e até hoje instigam grande curiosidade. Para falarmos sobre este tema tivemos a honra de receber o professor Fábio Frizzo (UFTM), que compartilhou conosco as principais questões sobre as quais os historiadores têm se debruçado ao longo da trajetória de pesquisas sobre os egípcios. Venham conosco nesta aventura pelo nosso passado longínquo!
Neste episódio:
Descubra porque ainda é importante entendermos mais sobre a cultura e a vida dos egípcios da antiguidade. Entenda o papel do Rio Nilo na formação daquela sociedade e surpreenda-se ao saber como os historiadores interpretam esta questão. Reflita conosco sobre a cultura, a sociedade e a política egípcias, passando por aspectos fundamentais como a religião e a escrita. Por fim, compreenda a questão que envolve o debate atual sobre o Egito Antigo, encarado como parte de uma história da África negra.
Arte da Capa
---
Publicidade
Se você quiser e puder, faça parte do grupo de pessoas que contribuem com esse projeto por meio do apoio do nosso financiamento coletivo.
www.padrim.com.br/fronteirasnotempo
---
Redes Sociais Twitter, Facebook, Youtube, SPOTIFY
Contato fronteirasnotempo@gmail.com
---
Expediente Produção Geral e Hosts: C. A e Beraba, Recordar é Viver: Willian Spengler. Vitrine: Augusto Carvalho, Edição: Talk'nCast
---
Material Complementar
Podcast
Fronteiras no Tempo: Historicidade #23 Ensino de História Antiga no Brasil
Livros
ARAÚJO, E. (Org. e Trad.) Escritos para a Eternidade. Brasília: Editora da UNB, 2000.
CARDOSO, C. Deuses, Múmias e Ziggurates. Porto Alegre: EDIPUCRS, 1999.
CARDOSO, C. O Egito Antigo. São Paulo: Brasiliense, 1988.
DAVID, R. Religião e Magia no Egito Antigo. São Paulo: Bertrand Brasil, 2011.
DONADONI, S. (org.). O Homem Egípcio. Lisboa: Editorial Presença, 1994.
GRIMAL, N. História do Egito Antigo. Rio de Janeiro: Forense, 2012.
MOKHTAR, G. (Org.) História Geral da África. Vol. II, África Antiga. Brasília: UNESCO, 2012.
PEREIRA, R. Gramática Fundamental de Egípcio Hieroglífico. Lisboa: Chiado, 2014.
PEREIRA, R. Texto, Imagem e Retórica Visual na Arte Funerária Egípcia. Rio de Janeiro: Autografia, 2019.
SHAFER, B. (Org). As Religiões do Egito Antigo. Deuses, Mitos e Rituais Domésticos. São Paulo: Nova Alexandria, 2002.
---
Madrinhas e Padrinhos
Alexandre Strapação Guedes Vianna, Alexsandro de Souza Junior, Anderson O Garcia, Andre Trapani Costa Possignolo, Andréa Silva, Andressa Marcelino Cardoso, Artur Henrique de Andrade Cornejo, Caio César Damasceno da Silva, Caio Sérgio Damasceno da Silva, Carlos Alberto de Souza Palmezani, Carlos Alberto Jr., Carolina Pereira Lyon, Cláudia Bovo, Eani Marculino de Moura, Eduardo Saavedra Losada Lopes, Ettore Riter, Felipe Augusto Roza, Felipe Sousa Santana, Flavio Henrique Dias Saldanha, Henry Schaefer, Iago Mardones, Iara Grisi, Isaura Helena, Jonatas Pinto Lima, João Gentil de Galiza, José Carlos dos Santos, Leticia Duarte Hartmann, Manuel Macias, Marcos Sorrilha, Mayara Araujo dos Reis, Moises Antiqueira, Paulo Henrique de Nunzio, Rafael Alves de Oliveira, Rafael Igino Serafim, Rafael Machado Saldanha, Raphael Almeida, Raul Landim Borges, Renata Sanches, Rodrigo Raupp, Rodrigo Vieira Pimentel, Rubens Lima, Sr. Pinto, Tiago Gonçalves, Wagner de Andrade Alves, Willian Scaquett, Willian Spengler, Yuri Morales e 2 padrinhos anônimos
63 episodes