Manage episode 218557538 series 131718
By
Discovered by Player FM and our community — copyright is owned by the publisher, not Player FM, and audio streamed directly from their servers.
Why does fish cook so fast? What's the "wasabi window"? And can you really make 20-year-old aged whisky in six days? This episode, we're looking at the role of time in food and flavor: what it does, and how we've tried—and sometimes succeeded—to manipulate that. To explore these questions, we visit a whisky time machine tucked away in low-slung warehouse in downtown Los Angeles and meet its inventor, Bryan Davis. And we speak with Jenny Linford, food writer and author of a new book, The Missing Ingredient, all about time and food. Listen in now—this one's well worth your time!
Jenny Linford was lying awake in bed, worrying about work, when an epiphany caused her to sit bolt upright. "I thought—time! But time is an ingredient!" she said. Cooking, ripeness, freshness, seasonality, and aging—so many aspects of food and flavor are intertwined with time that Linford quickly realized she had to write a book. This episode, we sit down with Linford to tell the story of how the invention of the espresso machine led to dramatically faster shots of coffee, why you should let chocolate melt in your mouth for a full minute to truly appreciate its flavors, and how butchers carefully let meat decay over a few weeks to create more savory steaks.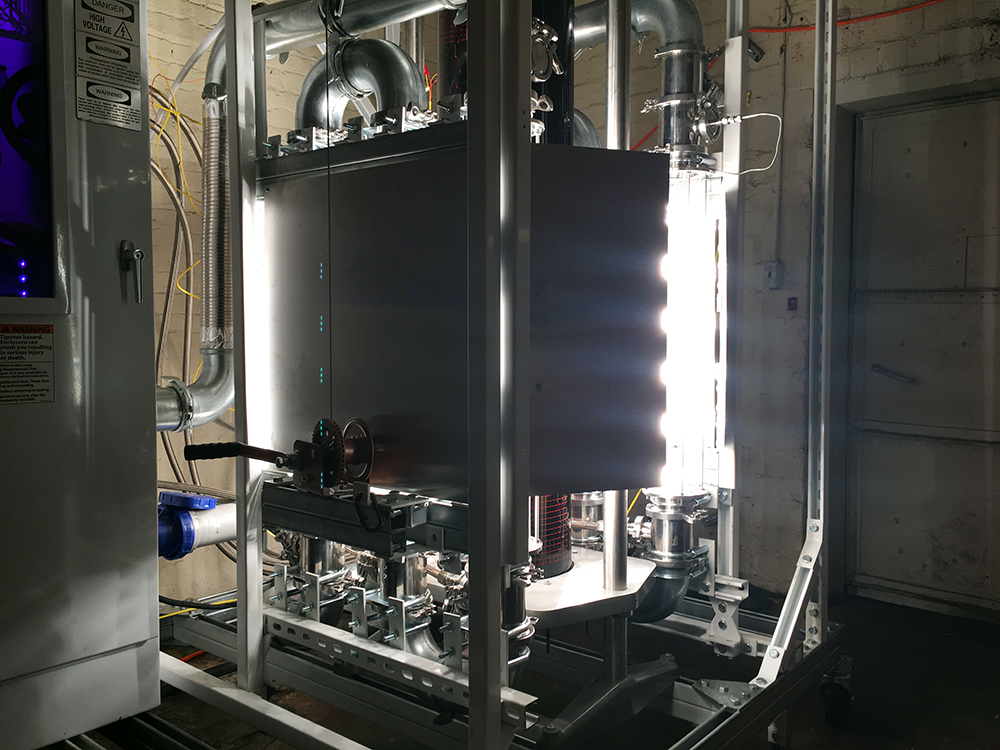 The whisky time machine. All photos by Geoff Manaugh.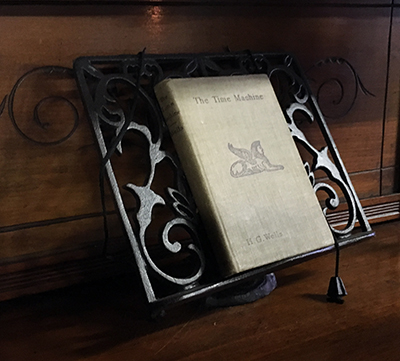 A first edition of H.G. Well's The Time Machine, on display in the Lost Spirits lab.
After exploring time's central role in creating the flavors we crave, we visit a real-life time machine—for whisky. At Lost Spirits distillery in Los Angeles, autodidact Bryan Davis has built an extreme version of a tanning bed in an effort to recreate some of his favorite decades-old whiskies. His machine produces the equivalent of sunlight that's three times stronger than the sun at the equator in order to break down wood more quickly in alcohol. His goal: to create ten-year-old Islay-style whisky in less than a week. How does his time machine work—and has he succeeded in his quest to compress time? Could his six-day-old liquor destroy the economics of aged Scotch? What might whisky taste like once it's freed from the barrel? Listen in now for a brief but surprising history of time—in food.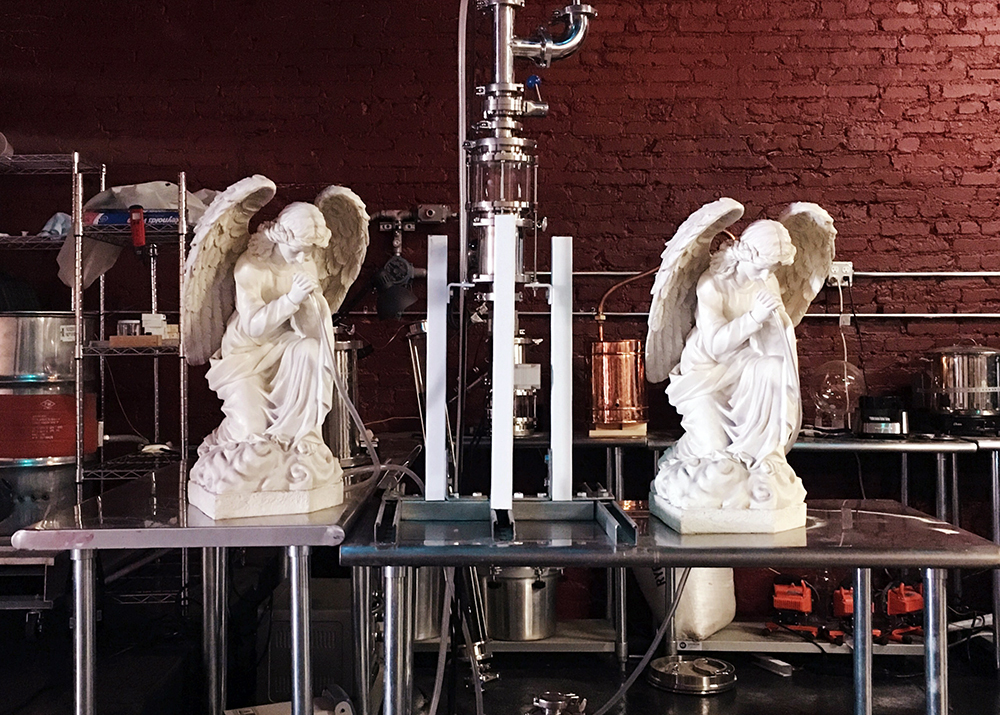 The angel's share machine.
Episode Notes
Jenny Linford is a food writer and author of fifteen books, including, most recently, The Missing Ingredient: The Curious Role of Time in Food and Flavor. A huge thanks to Tom Gilliford (2016 Great British Bake Off contestant and Gastropod fan) for helping us find the perfect venue to tape Jenny in London.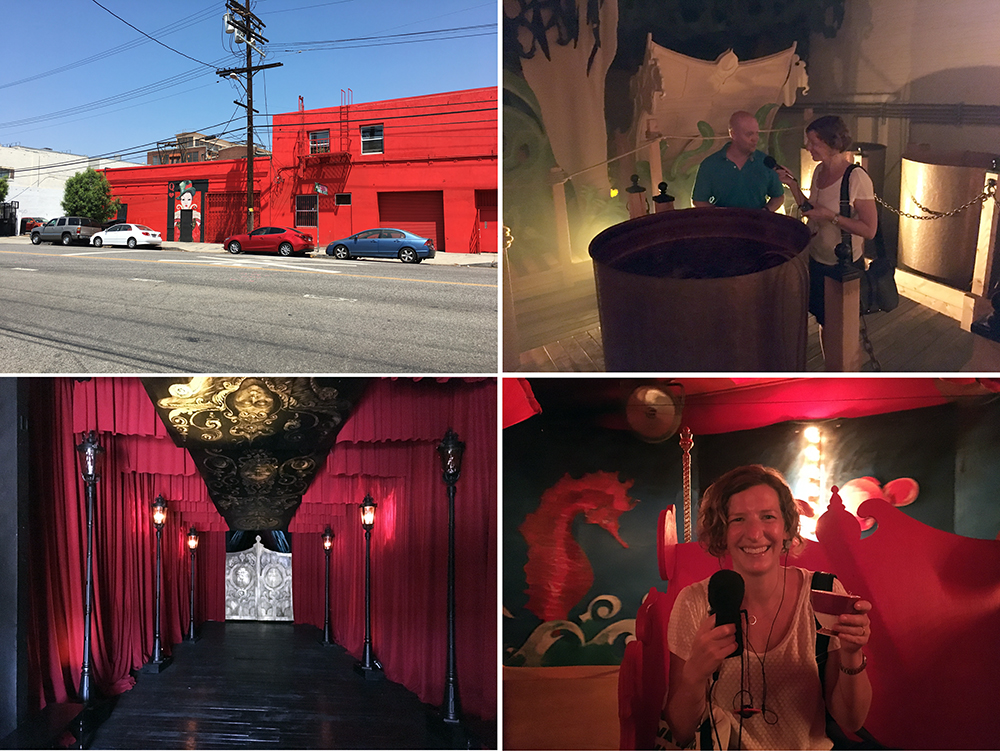 (Left to right, top to bottom) The exterior of Lost Spirits distillery; Bryan Davis and Nicky talking over a cauldron of rum; the entrance to the theme park/lab; and Nicky drinking whisky out of a teacup in a carousel at lunchtime on a weekday while very hard at work.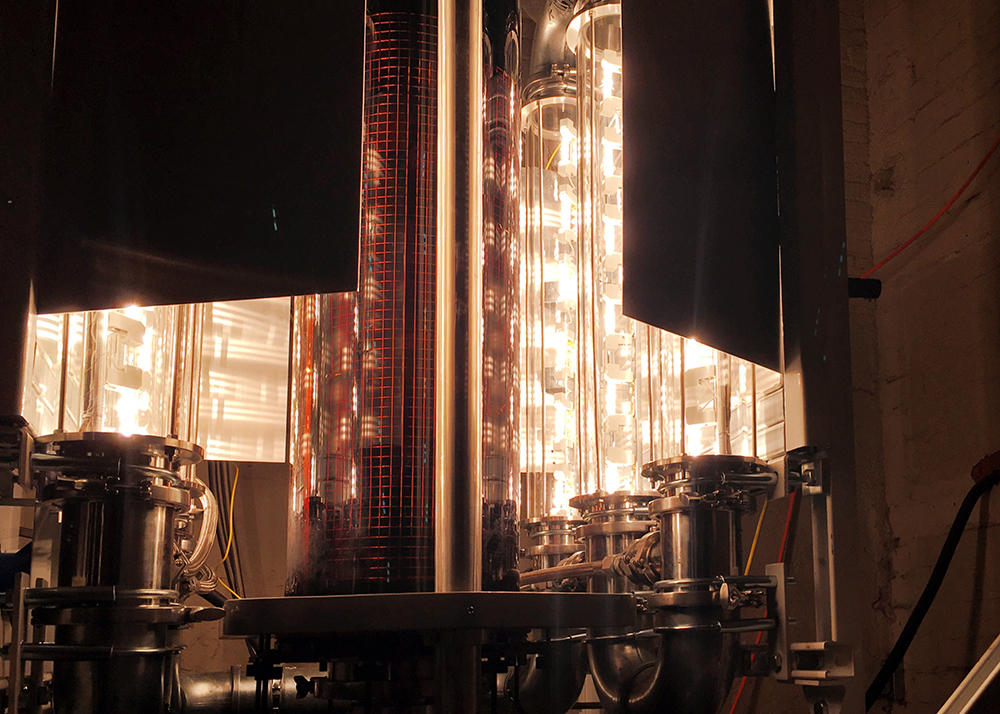 The whisky time machine.
Thanks to Bryan Davis and Joanne Haruta for sharing the secrets of Lost Spirits distillery with us. You can find retailers of their whiskies and rums online here, and, if you're in LA, take their distillery tour. And, finally, our thanks to Geoff Manaugh, Nicky's husband, for taking photos while we taped!
Transcript
For a transcript of the show, please click here. Please note that the transcript is provided as a courtesy and may contain errors
The post Espresso and Whisky: The Place of Time in Food appeared first on Gastropod.
140 episodes available. A new episode about every 15 days averaging 47 mins duration .