Manage episode 233835372 series 69247
By
Discovered by Player FM and our community — copyright is owned by the publisher, not Player FM, and audio streamed directly from their servers.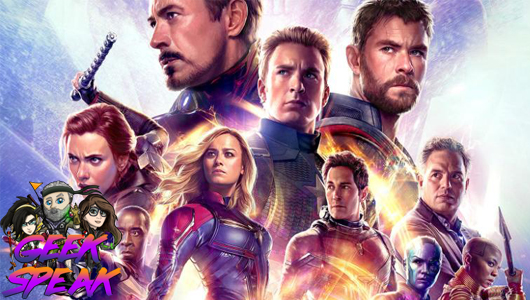 Hey, hey!
Welcome to Geek Speak's Avengers: Endgame spoiler chat! For this episode, Diarmuid and Alex are once again joined by their good friend Koobs.
Beware of spoilers ahead. If you are not caught up, return once you have seen the latest Avengers installment!
Our logo is courtesy of Josh Bleeze.
Thank you lovely Geek Peeps for giving our little show a listen, we really appreciate it. Did you know that you can download this butt-laden episode by clicking HERE to receive a lovely MP3 of the show? You can also subscribe via iTunes, RSS feed or Stitcher and get all our new shows delivered automatically as they're released.
The post Geek Speak 172.5: Avengers: Endgame Spoilercast appeared first on Big Red Barrel.
178 episodes available. A new episode about every 7 days .