Manage episode 232149145 series 1219440
By
Discovered by Player FM and our community — copyright is owned by the publisher, not Player FM, and audio streamed directly from their servers.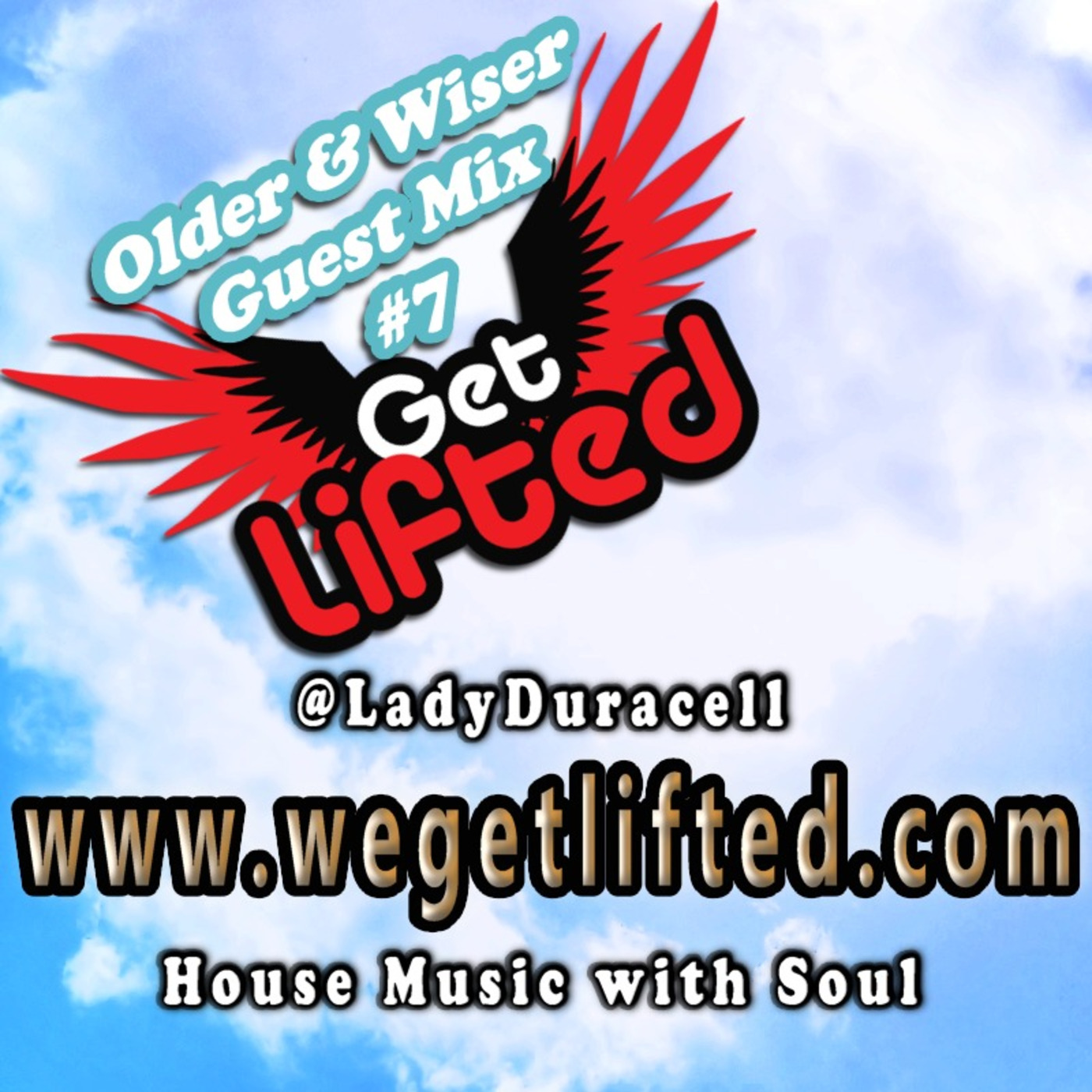 Yes, they're back! Have a listen to the latest Get Lifted Guest Mix from our favs - DJs Older & Wiser. Show them some love! PS We currently have free shipping on our clothing range. Have a look! Use promo code: WEGETLIFTED
https://www.jackfreshfamily.com
1. Emmaculate - The Light (GUakaCVO Tech-Melodious Mix) 2. Tom Glide - Terisa Griffin - Magic ( Spell On Me ) (Sean Ali & Munk Julious DSS Remix) 3. CitySounds! - Natasha Watts - Wondering (Demarkus Lewis Remix) 4. Danny Clark - LT Brown - Amazing (Main Mix) 5. JT Donaldson - Liv.e - Stay Inside (Extended Mix) 6. Kaznova - Rona Ray - Look What You've Done (Rocco Rodamaal Rework) 7. Nick Morris - Dave Scott - Franco Moiraghi - Take Me To The Funk (Classic House Mix) 8. Jovonn - Takin It Blaque 9. Mark Farina - Homero Espinosa - Seven Davis Jr - You Should Be Dancing 10.London Haarlem - Lake Shore Drive (Original)
https://ladyduracellqueenoffunk.podomatic.com
Keep it locked, Get Lifted
http://www.ladyduracell.com
https://www.wegetlifted.com
https://www.facebook.com/LadyDuracellDJ
https://www.facebook.com/groups/ladyduracell
https://twitter.com/LadyDuracell
Get Lifted Clothing:
http://www.JackFresh.com
210 episodes available. A new episode about every 11 days averaging 65 mins duration .