Manage episode 150266766 series 72087
By
Discovered by Player FM and our community — copyright is owned by the publisher, not Player FM, and audio streamed directly from their servers.
Today we're thrilled to have back with us Dr. Jonah Berger, bestselling author and marketing professor at Wharton, talking about his brand new book, Invisible Influence: The Hidden Forces That Shape Behavior. Based upon over 15 years of research, this new book explores how the individual, personal choices we make are often driven by others — and we're completely unaware of it. With far-reaching application in business (and not just in marketing & sales, but in how you conduct meetings!), this interview will be one you'll want to listen to more than once!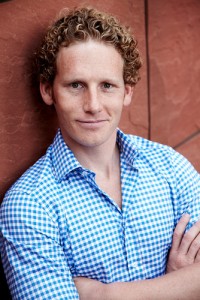 Dr. Jonah Berger, Professor of Marketing at the Wharton School at the University of Pennsylvania
About Jonah Berger
Jonah Berger is a marketing professor at the Wharton School at the University of Pennsylvania and author of the New York Times and Wall Street Journal bestseller Contagious: Why Things Catch On. Dr. Berger has spent over 15 years studying how social influence works and how it drives products and ideas to catch on. He's published dozens of articles in top-tier academic journals, consulted for a variety of Fortune 500 companies, and popular outlets like the New York Times and Harvard Business Review often cover his work.
For more on Jonah:
Invisible Influence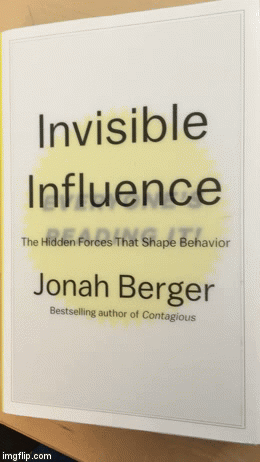 Invisible Influence: The Hidden Forces That Shape Behavior releases today (June 14, 2016) and is available from your favorite bookseller.
Why do we make the choices we make? Why do we drive the car that we drive? Why do we fall in love with a certain person? What about the careers we choose? Or the foods we eat?
Often, it's easy for us to see how other people's choices might be influenced by the behavior of others, but we manage to be completely blind to how we ourselves are affected—whether in the things we're drawn to or repelled from.
Jonah Berger does it again… combining research and data with a clear writing style that provokes thought and challenges assumptions.
And what does he have to say about conducting more effective meetings? Love at first sight? You'll just have to listen! (Better yet: listen… and get the book!)
News
Is Google secretly working to get Hillary Clinton elected President of the United States? Wikileaks founder Julian Assange claims (International Business Times) that Google CEO Eric Schmidt has founded a company with the purpose of doing exactly that, in addition to working closely with the Pentagon.
At the very least, something fishy has been going on with the "autocomplete" function when Google searches for "Hillary Clinton criminal investigation" are run. While the search results do not appear to be affected, the autocomplete function does not seem to reflect the activity in Google trends, which shows that people are searching in large numbers for a phrase that has not been appearing in the "autocomplete" options.
A fun tidbit from Small Business Trends: the 30 top cities for small businesses in the US:
Tools of the Week
Jonah mentioned Stickk, which uses social influence and accountability to help you stick to the goals that you set and achieve them.
Josh mentioned coach.me, which adds the option of paid habit coaching (on top of its free functionality)
Google made an app called "Motion Stills" that turns iPhone 6 "live photos" into animated GIFs. (story on The Verge)
We promised to give you an opportunity to add Josh Muccio on Snapchat: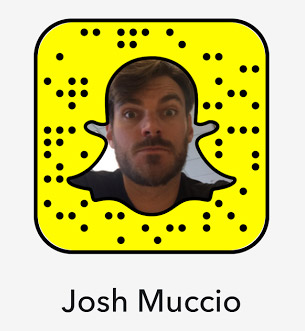 76 episodes available. A new episode about every 7 days averaging 56 mins duration .