Archived series ("Inactive feed" status)
When? This feed was archived on March&nbsp24,&nbsp2016&nbsp16:20 (). Last successful fetch was on December&nbsp31,&nbsp2014&nbsp19:15 ()
Why? Inactive feed status. Our servers were unable to retrieve a valid podcast feed for a sustained period.
What now? You might be able to find a more up-to-date version using the search function. This series will no longer be checked for updates. If you believe this to be in error, please check if the publisher's feed link below is valid and contact support to request the feed be restored or if you have any other concerns about this.
Manage episode 9218366 series 3483
By
Boing Boing
. Discovered by Player FM and our community — copyright is owned by the publisher, not Player FM, and audio is streamed directly from their servers. Hit the Subscribe button to track updates in Player FM, or paste the feed URL into other podcast apps.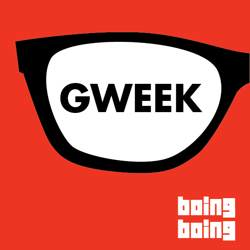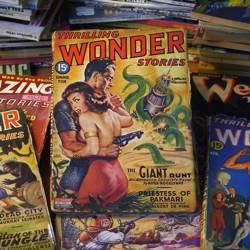 Your browser does not support the audio tag.
This episode of Gweek is brought to you by Igloo, an intranet you'll actually like. Go to igloosoftware.com/boing to start building your Igloo.
Joining me in this episode: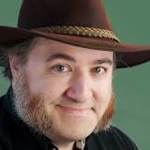 Andy Ihnatko, technology journalist for the Chicago Sun-Times, and host of The Ihnatko Almanac, a weekly discussion that mostly focuses on the Clickable Arts: the movies, music, books, comics, articles, and other bits of entertainment and news.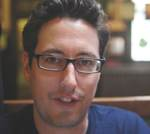 Joshua Glenn is a Boston-based writer, publisher, and semiotician. He is co-author of Significant Objects, published by Fantagraphics, and Unbored, the kids' field guide to serious fun coming from Bloomsbury this fall. He edits the website HiLobrow, which as HiLoBooks is now publishing classics -- by Jack London, Rudyard Kipling, Arthur Conan Doyle, and others -- from what he calls science fiction's Radium Age.
GET GWEEK: RSS | On iTunes | Download episode | Listen on Stitcher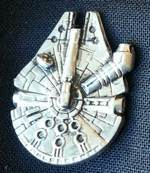 Andy: "This gorgeous Millennium Falcon pin I picked up at Denver Comic-Con last month."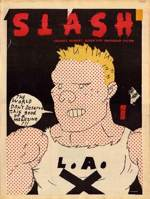 Josh is writing a series called Regression toward the Zine: "It will run all through the summer, sporadically, and into the fall. 25 posts about the Zine Revolution of 1984-93, including several about the origin of zines as we know them."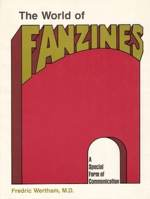 The World of Fanzines: A Special Form of Communication, by Fredric Wertham M.D.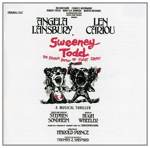 Andy: "The original Broadway recording of Sweeney Todd, which I've been listening to endlessly alongside reading Stephen Sondheim's two books of annotated show lyrics (Finishing The Hat and Look, I Made A Hat). Filled with doubleplus big love for Stephen Sondheim especially now that I'm looking at how meticulously he assembled these shows. The patter song in Company, for instance: words selected to be pronounceable quickly, and the architecture is selected so that it intentionally doesn't rhyme when the character is frenzied. Also see: ALl of the YouTube videos from Stephen Sondheim's televised classes at the Guildhall School. They're all intensely satisfying looks into how a creative work is constructed and meant to be performed."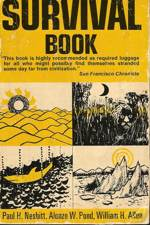 The Survival Book, by Paul H. Nesbitt, Alonzo W. Pond and William H. Allen. Mark: "I read this when I was 10 years old and it is still one of the most engrossing books I've ever read. How to survive in any climate in any part of the world -- stranded on an island, in a forest in the winter, in the desert. Great stories about surviving on blueberries and trout, a failed attempt at drinking seawater."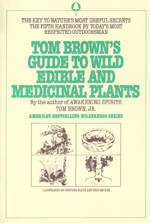 Tom Brown's Guide to Wild Edible and Medicinal Plants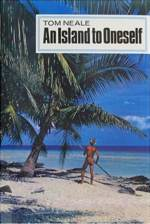 An Island to Oneself, by Tom Neale. "Neale was a New Zealander bushcraft and survival enthusiast who spent much of his life in the Cook Islands and 16 years in three sessions living alone on the island of Anchorage in the Suwarrow atoll, which was the basis of this autobiography."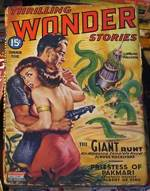 Andy: "I've been sorting through Roger Ebert's collection of pulp SF magazines."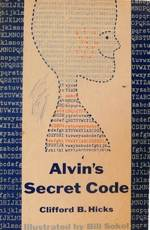 Josh: A list that I recently posted to Unbored.net of the Best Ever Kids Books from 1963. Fifty years ago this year! What I enjoy so much about books from this era is how they anticipate certain progressive Sixties themes, while still retaining a Fifties-ish sweetness and innocence.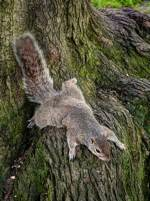 Photomatix HDR software. Andy: "I've been slightly more obsessed with it over the past few months, even though I've been using it off and on for years. Impressed with the photos coming out of my little Panasonic GX1 camera." Andy's photos using the software: 1 | 2 | 3
155 episodes