This series is archived ("Inactive feed" status)
Please note series archiving is a new, experimental, feature of Player FM with the aim of helping users understand how we fetch series and report on any issues.
When? This feed was archived on March&nbsp24,&nbsp2016&nbsp16:20 (). Last successful fetch was on December&nbsp31,&nbsp2014&nbsp19:15 ()
Why? Inactive feed status. Our servers were unable to retrieve a valid podcast feed for a sustained period.
What now? You might be able to find a more up-to-date version using the search function. This series will no longer be checked for updates. If you believe this to be in error, please check if the publisher's feed link below is valid and contact support to request the feed be restored or if you have any other concerns about this.
Manage episode 25021085 series 3483
By
Discovered by Player FM and our community — copyright is owned by the publisher, not Player FM, and audio streamed directly from their servers.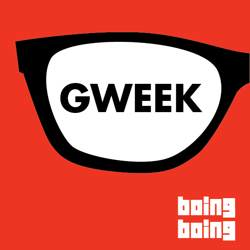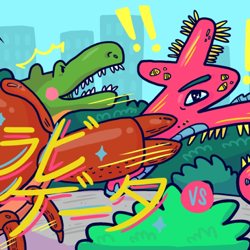 Your browser does not support the audio tag.
This episode of Gweek is brought to you by Squarespace, the all-in-one platform that makes it fast and easy to create your own professional website or online portfolio. For a free trial and 10% off, go to squarespace.com/gweek and use offer code boing8.
This episode's guest: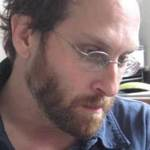 Peter Bebergal, the author of Too Much to Dream: A Psychedelic American Boyhood and writes frequently on the speculative and slightly fringe. He is currently writing Season of the Witch: How the Occult Saved Rock & Roll to be published by Tarcher/Penguin. He blogs at mysterytheater.blogspot.com.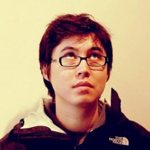 Koichi is the editor of the Japanese language and culture blog Tofugu and the author of Japanese language resources, WaniKani and TextFugu.
GET GWEEK: RSS | On iTunes | Download episode | Listen on Stitcher
Koichi:
TextExpander for Mac. Old news, but I discovered it recently and I've never felt so emotionally attached to an app. I'm textexpanding everything I can. Answers to dumb / repeating questions, kaomoji, html/code, etc. According to it I've saved ~8 hours of time just by using it, which doesn't seem like a lot… actually it seems like a lot.

Project Phoenix. The big JRPG on Kickstarter.

I've been playing a lot of Faster Than Light recently, but I know that's an old game, so everyone probably knows about it already, yeah? I'm also terrible at it and feel bad that I keep naming my crew after my friends and colleagues only to watch them get burned up by spaceship fires. FTL soundtrack is also the best music since Mozart… ish.
Peter:
Archive.org. I been spending an inordinate amount of time digging through the texts and have uncovered a treasure trove of amazing things, including old Heavy Metal, punk zines, comics, pulp science fiction etc.

Julian by Gore Vidal. Somehow I had missed this all these years. A remarkable historical novel about the last pagan emperor of Rome and one of the most damning accounts of the Holy Roman Empire I have read. It's also a great piece of speculative fiction.

Moon with Sam Rockwell
Mark:
Ulmon City Maps for iOS. These free iOS maps of major cities work without an Internet connection and use GPS to show where you are. They have metro information and Wikipedia articles included. They were a lifesaver on my recent vacation.

This month, IDW released Feldstein: The Mad Life and Fantastic Art of Al Feldstein!, a 320-page biography written by Grant Geissman . Al Feldstein began working at EC comics, publishers of Weird Science, Weird Fantasy, Tales from the Crypt, The Vault of Horror, and The Haunt of Fear in 1948. Soon he became editor of most of EC's titles. He typically wrote and illustrated a story in each title and drew many of the covers, a mind-bogglingly prolific output. Eventually he stopped doing the art for stories and stuck with editing, writing, and cover illustrations. According to Wikipedia, from "late 1950 through 1953, he edited and wrote stories for seven EC titles." After MAD creator Harvey Kurtzman got in a fight with publisher William Gaines over ownership of the comic and left EC in 1956, Gaines put Feldstein in charge of the humor magazine, where he remained as editor until 1985.
155 episodes available. A new episode about every 1854 days .