Manage episode 208273907 series 31525
By
Haitian All-Starz
. Discovered by Player FM and our community — copyright is owned by the publisher, not Player FM, and audio is streamed directly from their servers. Hit the Subscribe button to track updates in Player FM, or paste the feed URL into other podcast apps.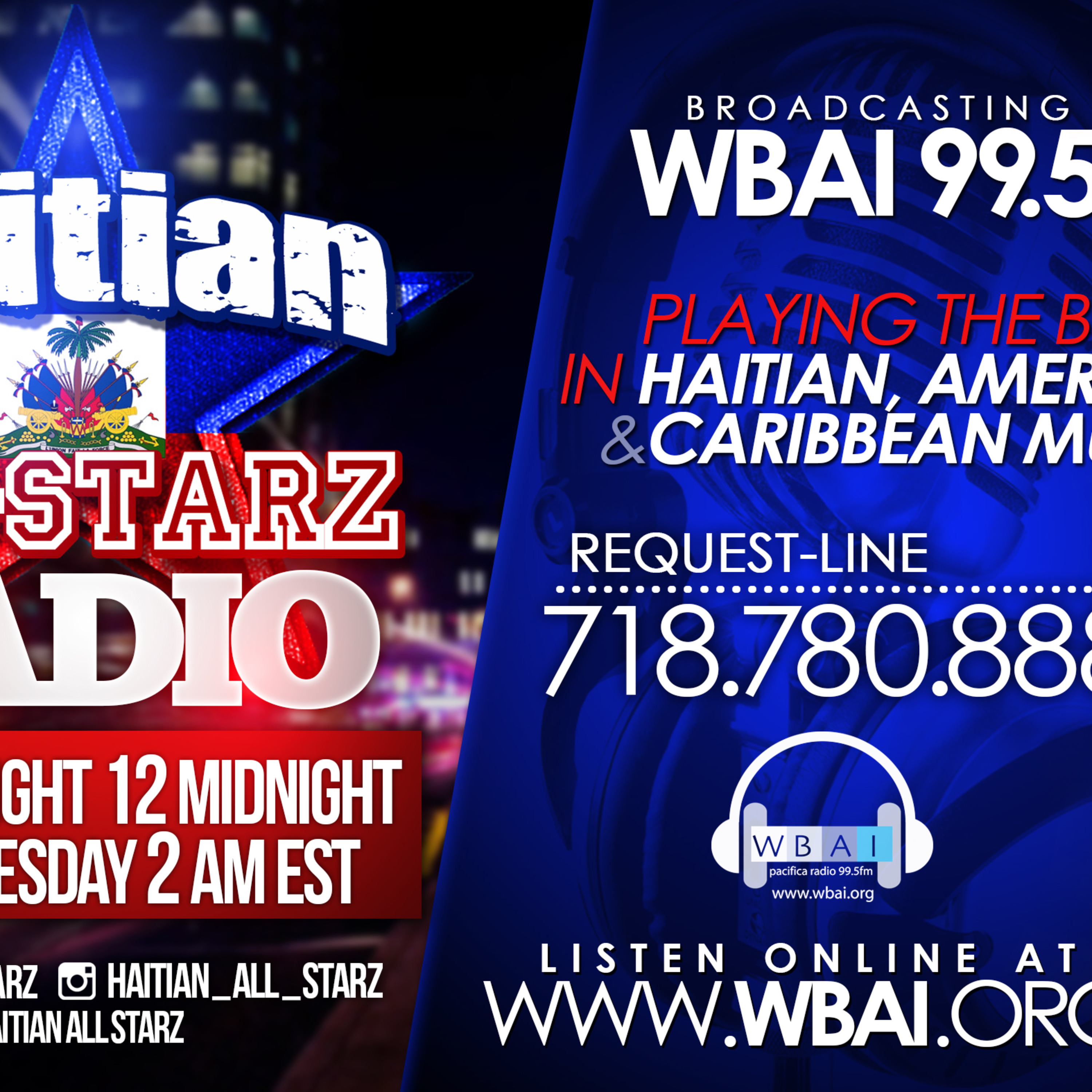 HAITIAN ALL-STARZ RADIO on WBAI 99.5FM EPISODE #28 - Host: Hard Hittin Harry, DJayCee, Only1Pro
Haitian AllStarZ Radio Back on WBAI 99.5 FM (Pacifica Radio) every Tuesday evening/ early Wednesday morning 12Midnight - 2:00am.

On tonight's show check out an exclusive music mix of Caribbean flavor and beyond!
Haitian AllStarZ is hosted by Hard Hittin Harry, DJayCee, Only One Pro, and MC Dred-I. Tune in every week for a fantastic blend of Haitian Kompas, Zouk, RaRa, Kanaval, and much more! The show offers a weekly dose of Music, News, Culture, Politics and Discussion from a Haitian/American and universal perspective embracing the community we belong to.

Don't miss HAITIAN ALL-STARZ RADIO every Tuesday evening/ early Wednesday morning 12MIDNIGHT EST on WBAI 99.5 FM!
No Track Listing for this mix.
FOR BOOKING - 646-504-1804
HaitianAllStarZ@Gmail.com
Haitian All-StarZ Music Mix is available for free download here or you can subscribe to Haitian All-StarZ Podcast and get new mixes pushed automatically to your iTunes.

Haitian All-Starz brand is synonymous with quality and professionalism. We operate like a family and respect each and every DJ's talent and hustle. We only select the best of the best and soon Haitian All-Starz family will be a respected name far beyond the entertainment industry. One love, One heart, One Island

à

Haiti.
301 episodes