Manage episode 245798840 series 2163441
By
Heavy Metal Over A Six Pack
. Discovered by Player FM and our community — copyright is owned by the publisher, not Player FM, and audio is streamed directly from their servers. Hit the Subscribe button to track updates in Player FM, or paste the feed URL into other podcast apps.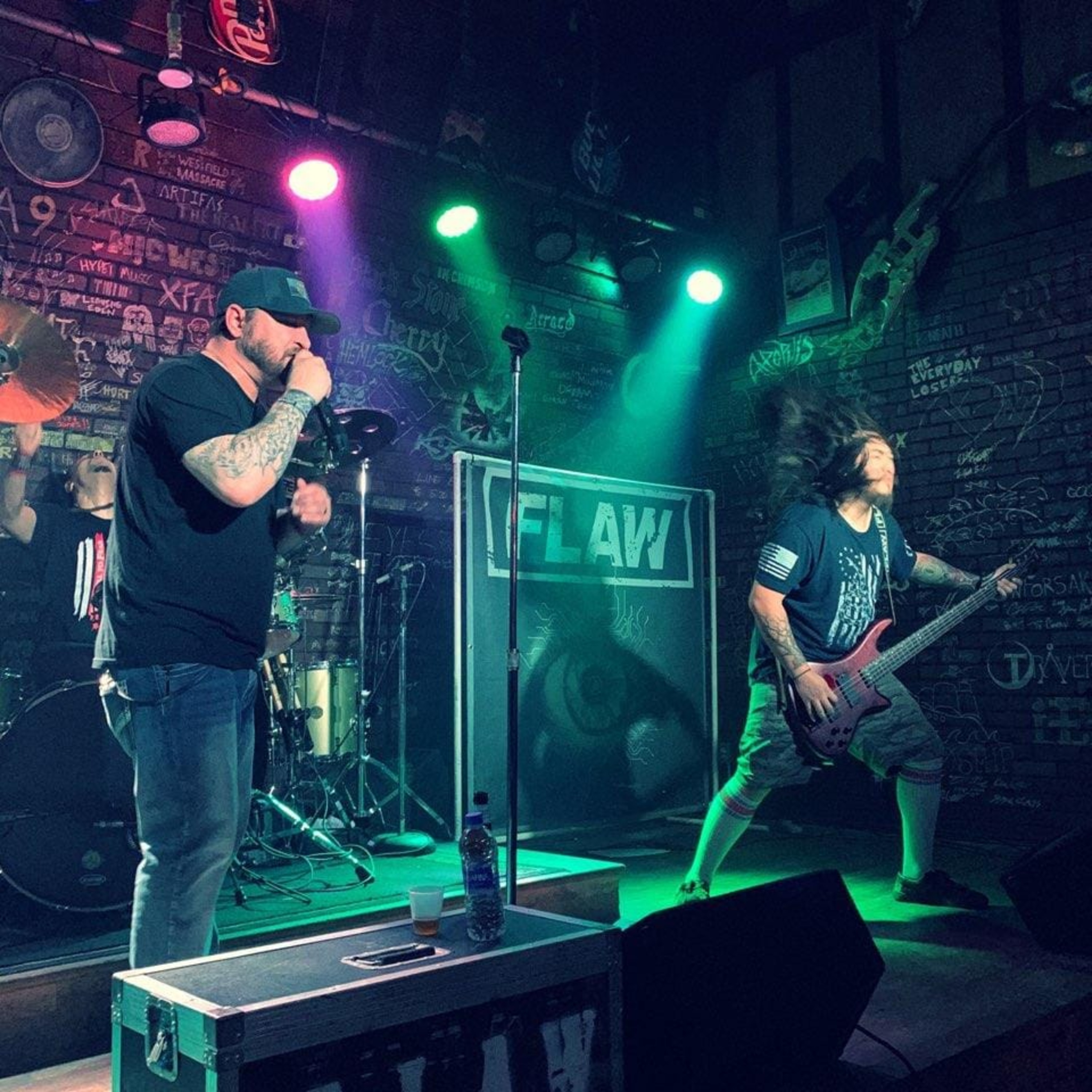 This episode is Heavy Headlines driven and beer of course.. as we recap and re visit the story behind Guitarist for FLAW and maybe borrowing tunes?!?!? We also discuss the Static X tribute vocalist story and a little bit of NFL slamming in this newest episode... Like, Share, Listen, Repeat! Go find us on YouTube! @HMOA6PACK Headlines: Flaw Update:
https://metalinjection.net/latest-news/breakups/flaw-kick-out-guitarist-over-plagarism-accusations-guitarist-offers-weak-apology?fbclid=IwAR1zc6gDDhP8mlboCXPNtmRmrg5-S2asxcDc_NeLC3l2kErNLK2ZHNGRb_M
https://www.nme.com/news/music/slipknots-corey-taylor-says-its-long-overdue-for-the-super-bowl-to-recognise-rock-and-metal-2555184?fbclid=IwAR3MVNnVNbo2IglBA1X34dz0EPaSKfbtAzDslbfesrJMOU8-ONI0DK49zWw
https://metaladdicts.com/site/corey-taylor-slams-nfl-for-not-choosing-metal-bands-to-perform-at-super-bowl/?fbclid=IwAR3oVYd9ReKa-fHrWgCbVRrkmJ3-4eFa0tuH5FpzA4YdUQ26FPEW4-Fzz7w
https://www.blabbermouth.net/news/new-static-x-singers-identity-confirmed-thanks-to-neck-tattoo/?fbclid=IwAR3oWodsRSFJl3yUkr8VBCbFnok-CjyKnGDMv2WFybqHwdzLkYMcEDhQx_c
https://metalinjection.net/shocking-revelations/this-photo-proves-that-static-xs-new-vocalist-xero-is-edsel-dope?fbclid=IwAR1B01k7cO09a88rQTDrsNmg2Y2CBPk2PJPPpsTDayNWfhP8SYZP00xqpbo
Todays Beers: Anthony Says: 5 El Segundo Brewing Company - Steve Austin's Broken Skull IPA
https://www.elsegundobrewing.com
@ElSegundoBrewingCo Markus Says: 4 Brooklyn Brewery - Oktoberfest
https://brooklynbrewery.com/verify
@thebrooklynbrewery Dave Says: 2.5 Narragansett Lager
http://www.narragansettbeer.com
@narragansettbeer Visit our Patreon account and contribute to the cause!
https://www.patreon.com/hmoa6pack
Vector Graphic credit: Vector Graphics by
Vecteezy.com
ARMPHIS YouTube Channel - Royalty Free Music Background
https://www.youtube.com/channel/UCQZ4eWuXjiHw0aurWGPFOUA
https://www.youtube.com/channel/UCtgf00GvfFQVsYBA7V7RwUw
https://www.youtube.com/redirect?q=http%3A%2F%2Fwww.facebook.com%2Fteknoaxe&redir_token=-2bh4KUz3kifjmhBBvSCdpbUPc98MTUyNjkxNzAzM0AxNTI2ODMwNjMz&event=video_description&v=HaZzgw9aWc8
https://www.youtube.com/channel/UCMZ8uDWrYwi62AASCNhMHcg
All submissions to "Heavy Metal Over A Six Pack" are under the understanding that they are royalty free, and usage will be decided by editors and directors of "Heavy Metal Over A Six Pack". Submissions are voluntary, we do not claim ownership of submissions but any submissions we deem free to use at our discretion. See our About section on our website for full legal disclaimer at
http://hmoa6pack.podomatic.net/about.html
Please respect our material, share with your friends and colleagues, please do not replicate or copy. We give credit to all sources who contribute to our show and all research we use. Like, Share, Listen, Repeat respectively! Check out the material and research the topics on your own, send us your feedback at hmoa6pack@gmail.com and go to our directories and give us a rating! Cheers!
115 episodes