Manage episode 232099599 series 1313418
By
How-to Catholic
. Discovered by Player FM and our community — copyright is owned by the publisher, not Player FM, and audio is streamed directly from their servers. Hit the Subscribe button to track updates in Player FM, or paste the feed URL into other podcast apps.
Welcome to the Liturgical Lowdown for the month of May! In this episode host, Lisa Cotter will be giving you insights, histories, and ideas on how to celebrate and integrate the liturgical life of the Catholic Church into your life this month.
SHOWNOTES
You can find the books, movies, and items we recommended on this episode, along with even more products related to this month's Feast Days, on our How-to Catholic Favorites Amazon Page! (Yes, making a purchase there will help support the show!)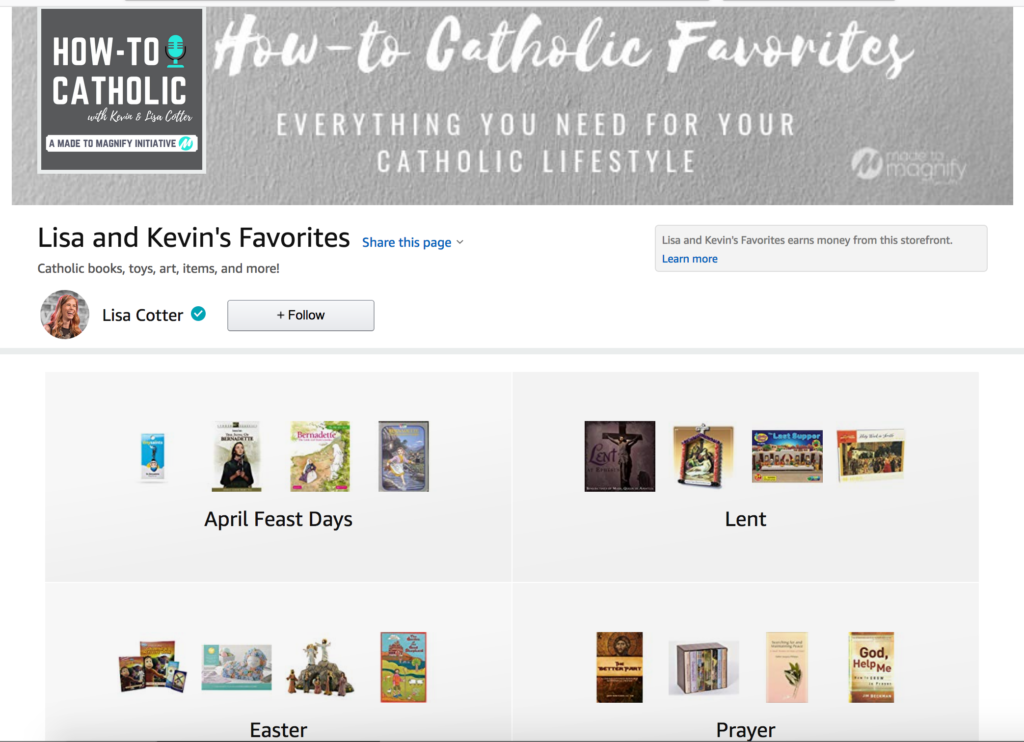 May's Devotion: The Blessed Virgin Mary
Prayer
Books
Papal Documents
Movies
Craft: Garden Stepping Stone Kit for a Marian Garden
May Crowing Examples with food and crafts
The Pope's Monthly Intention:
The Church in Africa, a Seed of Unity: That the Church in Africa, through the commitment of its members, may be the seed of unity among her peoples and a sign of hope for this continent.
Follow Obianuju Ekeocha on Twitter
Season 1: Episode 20: How-to Easter
Feasts of Note:
May 1st – St. Joseph the Worker (Optional Memorial)
May 2nd – St. Athanasius (Memorial)
May 3rd – Sts. Philip and James (Feast)
May 13th – Our Lady of Fatima (Optional Memorial)
May 13th – Bl. Imelda Lambertini (Optional Memorial)
May 14th – St. Matthias (Feast)
May 15th – St. Isidore the Farmer (USA) (Optional Memorial)
May 26th – St. Philip Neri (Memorial)
May 22nd – St. Rita (Optional Memorial)
May 30th – St. Joan of Arc (Optional Memorial)
May 31st – The Visitation (Feast)
Connect with us!
Lisa: Twitter | Instagram | Facebook
Email: hello[at]madetomagnify[dot]com
*This post contains Amazon affiliate links. If you make a purchase via a link, you'll be helping to support the How-to Catholic Podcast!
The post Liturgical Lowdown: May appeared first on Lisa Cotter.
113 episodes