Manage episode 208637180 series 86840
By
Discovered by Player FM and our community — copyright is owned by the publisher, not Player FM, and audio streamed directly from their servers.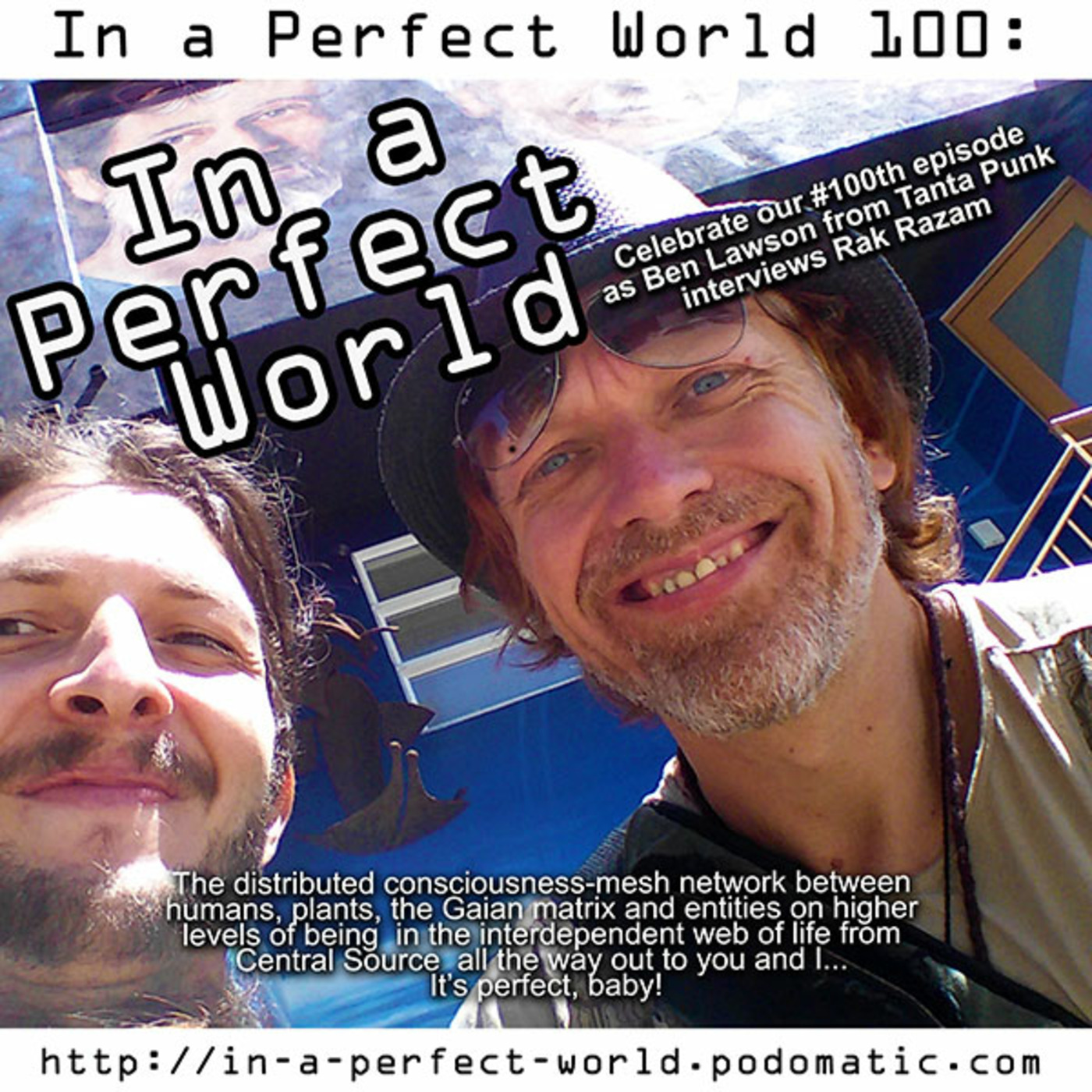 What does a perfect world truly mean? Ben Lawson from the Tantra Punk podcast interviews shamanic facilitator and media maker Rak Razam to discuss what a post-shamanic galactivated world might feel like as consciousness is aware of the macro gestalt web of life being that we are. What value is the notion of individual ego in a distributed consciousness-mesh network between humans, plants, the Gaian matrix and entities on higher astral levels of being as IT remembers ITself? Is the ultimate flowering of unity consciousness even able to be held in individuated form, and if so, if we all hold that awareness, what do we become? Is this the return of Dreamtime Consciousness and how can we be heart-based spiritual warriors? What is the role of 5-MeO-DMT and the Light in the hierarchy of entheogenic activation? What is the cosmic and the astral ecology of entities and how do we anchor best relationship with them? A little slice of heaven in our #100th podcast, all conducted under a mural of Terence McKenna, live in Venice Beach, Friday July 24, 2015. JOIN US! Subscribe to
http://www.rakrazam.com
and join the New Paradigm movement.... :) Co-published on Ben Lawson's Tantra Punk podcast:
www.TantraPunk.com
. SUPPORTING ARTISTS SEED THE FUTURE IS VERY SEXY. IF YOU LIKE WHAT YOU HEAR, HOW IT MAKES YOU THINK, WHO IT MAKES YOU FEEL, THEN DONATE RIGHT HERE, BUSTER!
This work is licensed under a
Creative Commons Attribution-Noncommercial-Share Alike 3.0 Unported License
.
227 episodes available. A new episode about every 30 days averaging 79 mins duration .