Manage episode 40198100 series 42027
By
Discovered by Player FM and our community — copyright is owned by the publisher, not Player FM, and audio streamed directly from their servers.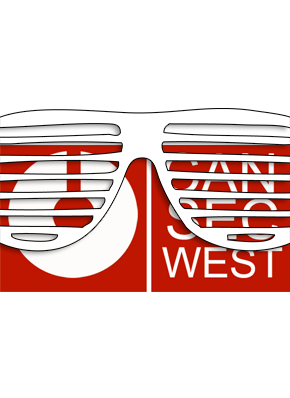 After a triumphant visit out to Vancouver British Columbia (I really had to fight autocorrect to get my U in that spelling…) Max has returned back to a wintry East-coast house filled with leaky windows and… One man microphones.
That's right, It's a call back to the previous EP where we were supposed to have much better quality and then… didn't.
So we recorded this episode where Max gets to recount his visit and adventures to the West-coast but mostly the bits he spent in the basement nerding out at the CanSecWest conference held March 12-14 2014 at the Sheraton Wall Centre. He grew as a human and now brings all his learning to us peons who weren't in attendance.
I guess for a conference about security that seems a little bit lax. How come he can just tell us everything he learned? Why wouldn't he have to sign an NDA or something. HOW SECURE WAS THIS CONFERENCE?!
Anyways, download, tune in, turn on, switch places, shake it all about…
It's Episode 18! CanSecWest Recap!
The post CanSecWest Recap – Episode 018 appeared first on In-security Podcast.
49 episodes available. A new episode about every 38 days averaging 41 mins duration .