Manage episode 165372955 series 42027
By
Discovered by Player FM and our community — copyright is owned by the publisher, not Player FM, and audio streamed directly from their servers.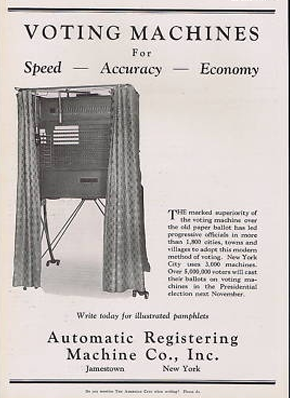 You know that old song? Rock the boat? You know how Rock the VOTE was made popular? We want you to rock the VOTE. Just don't pick on the voting machines? Something like that at any rate. So that's what I was going for with this title. We have fallen so far out of practice that at this point we're just making things up again.
At least at one time we had some sense of what we were doing. Or at least some sense.
That's all gone.
I don't miss it.
So yeah. Go vote. You can listen to this episode on your way to the polls, or as you wait.
If you aren't American there is still value in this episode regardless, replace "voting machine" with "public facing machine", replace "Counting votes" with "something that is private and shouldn't be shared or have results tampered with." and there you go. Baby, You've got a stew going. You've got a perfectly good show for any country!
So this episode is all about the vulnerabilities in voting machines. We aren't here to give a historical perspective, though I agree it would be really interesting, We are here to give you the information security side of the coin.
The information security coin.
Originally Recorded November 7th 2016
Shownotes
The post Don't Rock the Voting Machines – Episode 043 appeared first on In-security Podcast.
49 episodes available. A new episode about every 38 days averaging 41 mins duration .