Manage episode 209501024 series 1146146
By
Discovered by Player FM and our community — copyright is owned by the publisher, not Player FM, and audio streamed directly from their servers.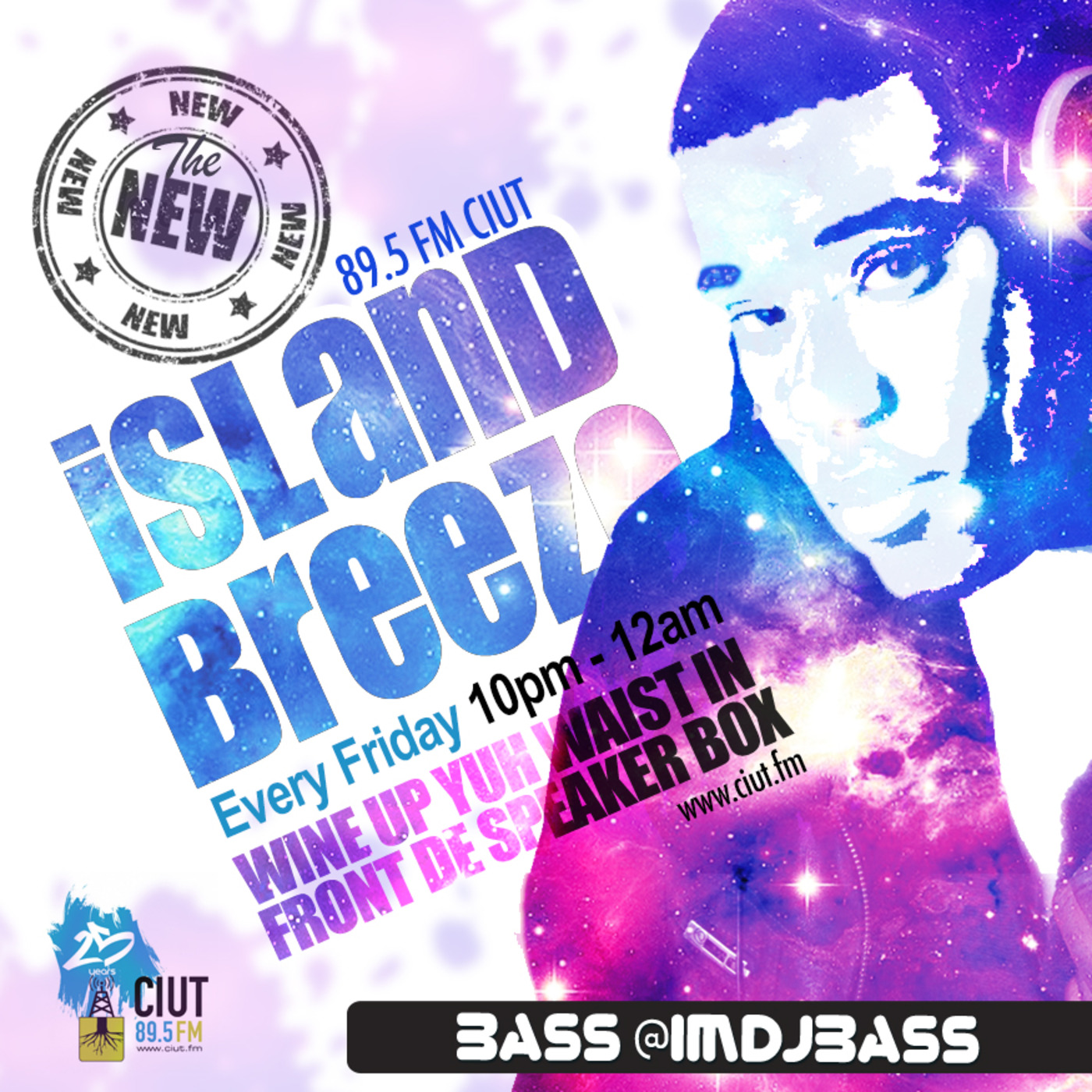 The best of Soca and reggae is playing tonight brought to you by your boy DJ BASS on 89.5 FM's Island Breeze @ 10 pm. Live on your FM dial 89.5fm Or
www.Mylime
radio.com or
www.ciut.fm
—>>Listen Live -
http://128.100.197.46/listen.pls
or search on Tunein Radio for CIUT Toronto Also on your TV @ ROGERS DIGITAL TV Listen to CIUT 89.5 FM on channel 946 BELL FIBE TV Listen to CIUT 89.5 FM on channel 970 Sooo pretty much we got you covered no matter you listening format or device!! New Soca, Popular Hits, Underrated tracks, Local Dancehall and Reggae, Also News with TriniShotta at 11:19 pm Call me 416-946-7000 for request / shout outs Playlist 3 Canal -- Morning FayAnn -- Raze Issac Blackman -- Soca Machel Montano -- Drop it Kerwin Du Bois -- Put me Out Fay Ann -- Doing this or Wha Mr Killa -- Sugar Pot Lyrical ft Olatunji -- Chubble Preedy -- Veteran Erphaan Alves -- #Baddestteam Ricardo Drue -- Professional (DJ Crown Prince Anu Intro) Lil Rick -- Gym Instructor Verseewild -- Tornado (Supersonic) Skinny Fabulous -- Plenty Lil Rick -- Boom Boom Jump Benjai -- 2020 Ajamu -- Music Man Rupee -- Enjoy Yourself Connector -- She Alone Benjai -- Fun DV -- Soca Mr Famous -- Bring Back Shadow Chow Chow -- Sagga Boy Granny ft baron -- Wine Granny Mr Famous -- Bend your back Teddyson John -- Allez Chucky Gordon -- Take me home Jah Cure -- Life We Live Kronix -- Smile Jamaica Terror Fab -- Jah Works Beres Hamond -- Come Back Home Singing Melody -- Say what Damian Marley -- Affairs Of The Heart Busy Signal -- Greetings (Ribbidibbi) Rdx -- Pull up Selecta (Re mix) Beenie Man -- Real Badman Singa Heights -- Money Money Singer J -- Badmind Gage -- Send Mi [Clean] Vybz Kartel -- Early Morning [Clean] Mr. Vegas -- Pop One Bunji Garlin Ft. Damian Marley -- The Message Preedy -- Nation of Love Jaxx -- Why me Kerwin Du Bois -- Circles CDM -- Caribbean Dance Music (FM Radio) Sekon Sta -- Pressure 5star Akil -- Different Me Olatunji -- With Meh (Orchestra Riddim) M1 (Menace) -- Action (Orchestra Riddim ) Skinny Fabulous -- Full Hundred (All de way) Bunji Garlin -- Take Over Town (MyLime Intro Edit) Lyrikal -- Dip & Roll (Mylime Intro Edit) Farmer Nappy -- Meet Trouble Kes -- Kerwin Du Bois People Peter Ram -- All Ah We (SMJ Re-edit) Slammer Cutter -- OH Gosh Miguel Maestre -- High Feat. Nigel Rojas Kerwin Du Bois ft. Patrice Roberts -- Unforgettable
74 episodes available. A new episode about every 123 days averaging 65 mins duration .