Manage episode 179247647 series 31510
By
Discovered by Player FM and our community — copyright is owned by the publisher, not Player FM, and audio streamed directly from their servers.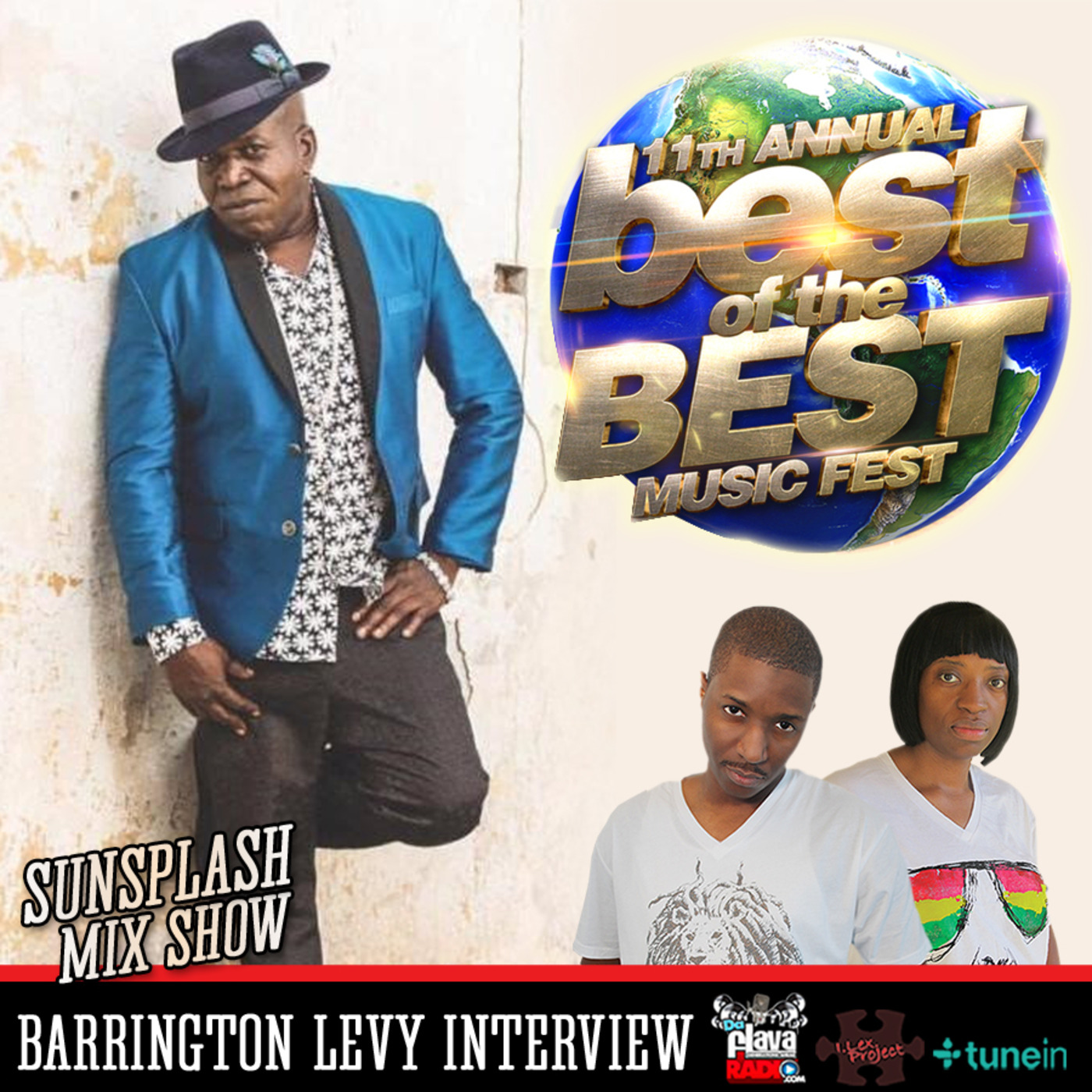 Barrington Levy will bring his wide array of hits to the stage for Best of the Best. Levy is also promoting his radio station Roses FM,

a community initiative whose main objective is the creation of a state of the art broadcast and media facility in the rural interior communities of Jamaica. Barrington Levy does not get into the dubplate chatter from various sounds because he is touring the world as a Grammy nominated artist and focusing on his newest release "
G.S.O.A.T",
from his upcoming album Survivor.
This year's concert takes place on Sunday, May 28, 2017 at Bayfront Park located at, 301 Biscayne Blvd, Miami, FL featuring live on stage Mavado, Aidonia, Konshens, Chris Martin, Spice, I-Octane, Masica, Jahmeil, ZekeDon, Mad Cobra, Barington Levy, Brigadier Jerry, General Trees, Julien Believe, D-Mac, Dyson Knight, Wendi, PatriceRoberts, and Lyrikal. Gates open at 2 PM sharp.
Tickets are currently $45 for general admission and $145 for VIP, which includes a premium open bar, a front stage experience, and express entry into the park.
Jah Prince spins Caribbean, African and American music alongside DJ Rasta Root, as he welcomes you to the 10 year epic event called 'Face Off Fridays', held every second Friday at MJQ Concourse.
Jah Prince spins live on-air every 3rd Friday during the 2pm – 4pm slot of the Caribbean Runnings Show heard on 89.3fm. This programming is heard all over the streets of Atlanta via 100,000 watts of community funded power. WRFG (Radio Free Georgia) is your station for progressive information and the stream can be heard online at www.wrfg.org.
Listen on www.DaFlavaRadio.com for the 'Sunsplash Mix', Saturday Mornings from 11:00 am to 2:00 pm (Eastern). Selecta Princess and DJ Jah Prince span the globe weekly and deliver the best in Reggae, Dancehall, Soca, Calypso, Afrobeat and conduct interviews with a wide array of talented personalities.
Also listen for 'Love Ultra Radio, the modern R&B, Soul, Urban and Pop-Fresh mix show heard Tuesday evenings from 9:00 pm to 11:00 pm (Eastern). Jah Prince dedicates the playlist to soul, urban and pop-fresh music, then adds a comedy segment and motivational moment, geared for a mature audience.
Sponsored by: I.Lex.Project – Putting The Pieces Together twitter.com/ILEXPROJECT (( and )) Caribbean International Shipping Services Inc. – 'Just Pack It, We'll Ship It' www.caribbeanshippingservice.com (( and )) Startime Computers – 'Your Roadmap to Technology'www.startimecomputers.com (( and )) JayForce.com – Urban Music Blog. Sunsplash Media, Inc., (( and )) CY Clothing Inc. – www.cyevolution.co
619 episodes available. A new episode about every 7 days averaging 24 mins duration .