This series is archived ("HTTP Redirect" status)
Please note series archiving is a new, experimental, feature of Player FM with the aim of helping users understand how we fetch series and report on any issues.
Replaced by: jeffagostinelli.com
When? This feed was archived on December 14, 2016 20:34 (). Last successful fetch was on December 14, 2016 02:37 ()
Why? HTTP Redirect status. The feed permanently redirected to another series.
What now? If you were subscribed to this series when it was replaced, you will now be subscribed to the replacement series. This series will no longer be checked for updates. If you believe this to be in error, please check if the publisher's feed link below is valid and contact support to request the feed be restored or if you have any other concerns about this.
Manage episode 164716087 series 177193
Discovered by Player FM and our community — copyright is owned by the publisher, not Player FM, and audio streamed directly from their servers.
When it comes to the food system, we are pretty overdue for a massive overhaul. Processed and convenient food seem to have taken over most industrialized nations.
In the last 20 plus years, that has slowly been changing with natural and organic foods coming into the main stream. What if I told you there was another food standard beyond organic?
In this episode I had the honor and pleasure to sit down with my wife, Erin Sojourner Agostinelli, to chat about Biodynamic farming, regenerative agriculture, soil and so much more.
Erin joined Demeter in 2013 to help "Heal the Planet through Agriculture". Her childhood memories on her grandparent's "philosophically organic" farm infused her with a deep passion for Horticulture. In her mid 20's, she went from classroom to hands-on, building her first greenhouse and growing lots of food, flowers, and herbs on her heirloom nursery farm. Needing an educated market, she started her town's first thriving farmer's market and picked up accounts at restaurants and schools. Always a fan of brilliant minds and the intelligence of nature, she studied geniuses such as Rudolf Steiner and Viktor Schauberger. After 5 successful years farming, Erin took her work to a national level collaborating with leading organic food companies, non-profits, educational systems, thought leaders, chefs, and authors on nutrition, farming, food systems, and much more. The culmination of her work led her to partner with Demeter USA with the aligned mission to educate farmers, consumers, and retailers as the Farmer Education Coordinator and Raw Materials Matchmaker. Her other full time job includes being a mother, photographer, and social media storyteller.
We dive into topics like
What got Erin started with agriculture
Erin's beginnings of educating the marketplace
A brief history of the Biodynamic standard
What is Biodynamic?
The affects of modern agriculture
The "closed loop" concept of Biodynamic farming
The restoration of soil
The wide range of standards that exist in Organic food certification
Soil science and carbon sequestration
The two main carbon sinks
Being connected to the soil, nature, food, the outdoors…
Victory gardens
How the food supply needs to be renewable
What you can do to reintegrate with nature and bring in more connection
The wine industry as the early adopters in the Biodynamic movement
Biological time and Marketplace time
The consciousness raising affects of clean natural food
How Biodynamic foods actually taste better
Click to Tweet Erin's quote
"The care of the Earth is our most ancient and most worthy, and after all our most pleasing responsibility. To cherish what remains of it and to foster its renewal is our only hope."
– Wendell Berry
Look for the Biodynamic seal on products in your local markets…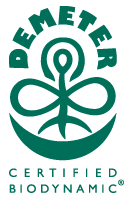 Connect with Erin and Demeter on social media
Demeter
Twitter | Facebook | Instagram | Website
Erin
Resources
You may also like these episodes
Subscribe to The Next Level
Like what you heard?
Strike up a conversation here on the blog, leave a comment below with you biggest take home point.
If you like the show, please take a moment to leave an honest review and rating for the podcast on iTunes, they're super helpful for the ranking of the show and I read every single one of them personally!
AND, remember to subscribe to the podcast on iTunes, to get automatic updates every time a new episode goes live!
42 episodes available. A new episode about every 6 days .