Manage episode 215963685 series 1460675
By
GoLeanSixSigma.com
. Discovered by Player FM and our community — copyright is owned by the publisher, not Player FM, and audio is streamed directly from their servers. Hit the Subscribe button to track updates in Player FM, or paste the feed URL into other podcast apps.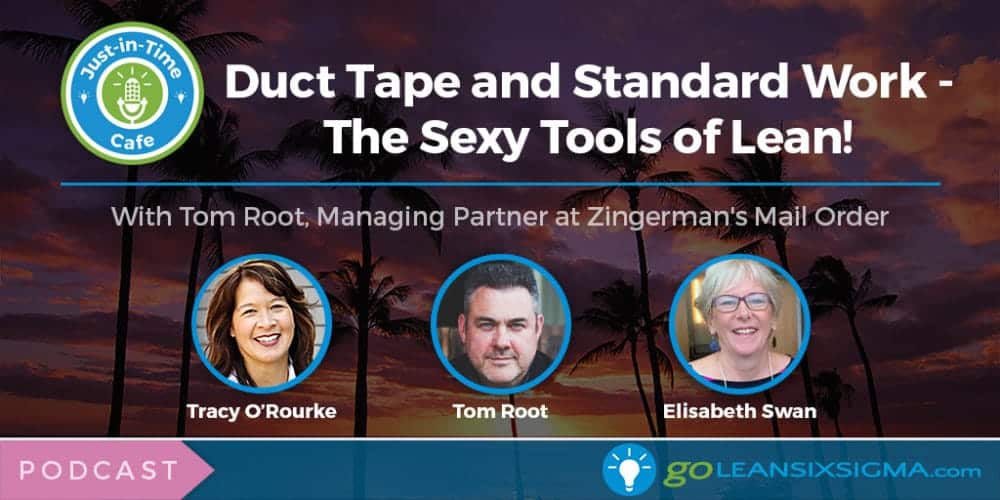 No one sent you a Zingerman's Cheesecake? We've got the next best thing – an interview with Tom Root, the Managing Partner for Zingerman's Mail Order and Chief Operating Officer for the larger community of Zingerman's Businesses. Listen to the lessons he learned that paved the way to a phenomenal company culture.
For our Appetizer we'll cover a presentation app with zing. In the News we'll tell you all about the upcoming Lean Frontiers Conferences in gorgeous Jekyll Island, GA, and this month's book, "Understanding A3 Thinking," is a go-to reference for this iconic one-page problem solver. Park your car and come hang with Tracy and Elisabeth for a fantastic day at the Cafe.
---
Timeline
1:55 Appetizer of the Day
5:24 In the News
7:08 The Printed Page
8:56 Coupon Code

Special coupon code for all of our awesome listeners: 20% discount on all of our online training!

10:18 Today's Special

Interview with Tom Root, Managing Partner at Zingerman's Mail Order

47:44 This Just In
---
Thanks for Listening!
The post Podcast: Just-In-Time Cafe, Episode 38 – Duct Tape and Standard Work – The Sexy Tools of Lean! Featuring Tom Root appeared first on GoLeanSixSigma.com.
63 episodes