Manage episode 224112049 series 1460675
By
GoLeanSixSigma.com
. Discovered by Player FM and our community — copyright is owned by the publisher, not Player FM, and audio is streamed directly from their servers. Hit the Subscribe button to track updates in Player FM, or paste the feed URL into other podcast apps.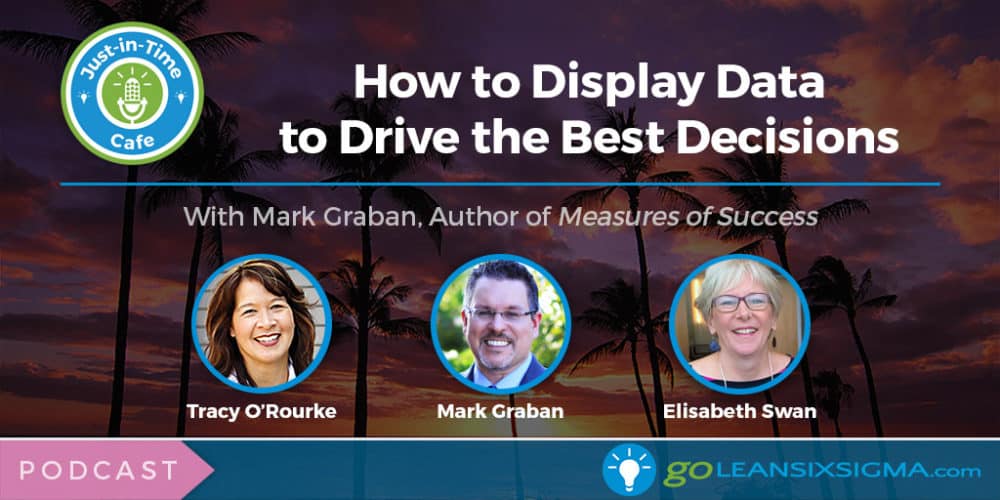 Come join us as we host Lean thought leader Mark Graban and discuss his new ebook Measures of Success on Today's Special. It's data, display and how they drive decisions for our last episode of the year.
For the Appetizer we'll address the second in our series on software packages that analyze and display data. For our In the News segment, we'll find out how Google Cafeterias used data to avoid millions of pounds of food waste and for The Printed Page, we'll give you our take on Mark Graban's new book since it highlights the power of Control Charts. Come hang out at the cafe for our last meal of the year!
---
Timeline
2:32 Appetizer of the Day
6:20 In the News
10:02 The Printed Page
14:23 Coupon Code

Special coupon code for all of our awesome listeners: 20% discount on all of our online training!

15:32 Today's Special

Interview with Mark Graban, author of Measures of Success

48:09 This Just In
---
Thanks for Listening!
The post Podcast: Just-In-Time Cafe, Episode 46 – How to Display Data to Drive the Best Decisions, Featuring Mark Graban appeared first on GoLeanSixSigma.com.
63 episodes