Manage episode 230280553 series 1460675
By
GoLeanSixSigma.com
. Discovered by Player FM and our community — copyright is owned by the publisher, not Player FM, and audio is streamed directly from their servers. Hit the Subscribe button to track updates in Player FM, or paste the feed URL into other podcast apps.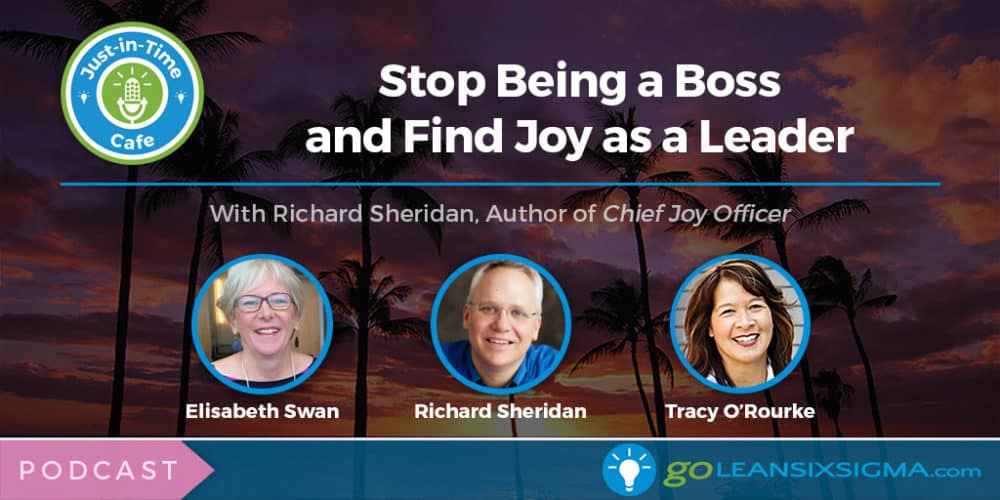 The highlight of this episode is Elisabeth's interview Richard Sheridan of Menlo Innovations. Richard returns to the cafe having just published his second book, Chief Joy Officer. He is proving that joy and success can coexist in corporate work life, so don't miss the conversation!
For an Appetizer, we cover a Chrome extension that is changing the game for switching between websites. For Q&A we entertain a Forum question asking for tips on Waste Walks, and for the Printed Page, we take an in-depth look at Richard Sheridan's new book that provides guidance for leaders looking to elevate human energy and eliminate fear in the workplace. It's a great day at the cafe!
---
Timeline
1:52 Appetizer of the Day
5:42 Q&A
10:28 The Printed Page
17:04 Coupon Code

Special coupon code for all of our awesome listeners: 20% discount on all of our online training!

18:24 Today's Special

Interview with Richard Sheridan, author of Chief Joy Officer: How Great Leaders Elevate Human Energy and Eliminate Fear

46:14 This Just In
---
Thanks for Listening!
The post Podcast: Just-In-Time Cafe, Episode 52 – Stop Being a Boss and Find Joy as a Leader, Featuring Richard Sheridan appeared first on GoLeanSixSigma.com.
63 episodes