Manage episode 226456174 series 1460675
By
GoLeanSixSigma.com
. Discovered by Player FM and our community — copyright is owned by the publisher, not Player FM, and audio is streamed directly from their servers. Hit the Subscribe button to track updates in Player FM, or paste the feed URL into other podcast apps.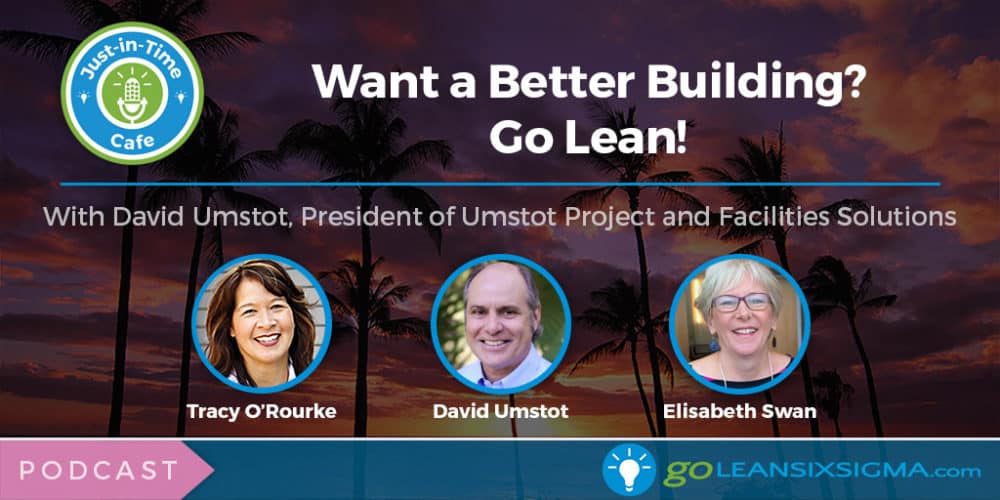 Today's Special is Tracy's interview with David Umstot who wrote the Lean Playbook for the Construction Industry!
For our Appetizer we'll continue our series about charting, graphing and statistical software by reviewing Minitab, the Cadillac of stats packages. For our In the News segment we'll cover an article about how Google's top two programmers got to be two of the world's best problem solvers and the implications for the rest of us. And for the Printed Page we'll review David Umstot's book, Lean Project Delivery: Building Championship Project Teams. It's a great day at the Cafe!
---
Timeline
2:26 Appetizer of the Day
7:50 In the News
14:34 The Printed Page

Lean Project Delivery: Building Championship Project Teams by David Umstot and Dan Fauchier

18:06 Coupon Code

Special coupon code for all of our awesome listeners: 20% discount on all of our online training!

19:14 Today's Special

Interview with David Umstot, President of Umstot Project and Facilities Solutions

46:33 This Just In
---
Thanks for Listening!
The post Podcast: Just-In-Time Cafe, Episode 48 – Want a Better Building? Go Lean! Featuring David Umstot appeared first on GoLeanSixSigma.com.
63 episodes