Manage episode 189242337 series 1093732
By
Knoxville Game Design
. Discovered by Player FM and our community — copyright is owned by the publisher, not Player FM, and audio is streamed directly from their servers. Hit the Subscribe button to track updates in Player FM, or paste the feed URL into other podcast apps.
Discussion of games currently being created by game developers in the Knoxville and East Tennessee area, as well as an analysis of current topics in the gaming industry.
This month we talk about the closing of XBLIG as well as having a demo of Unity's cloth component using a custom shader.
Meeting Links
Here is the corrected code for the flag custom shader, which was missing the "alpha" keyword on line 16. (click to enlarge)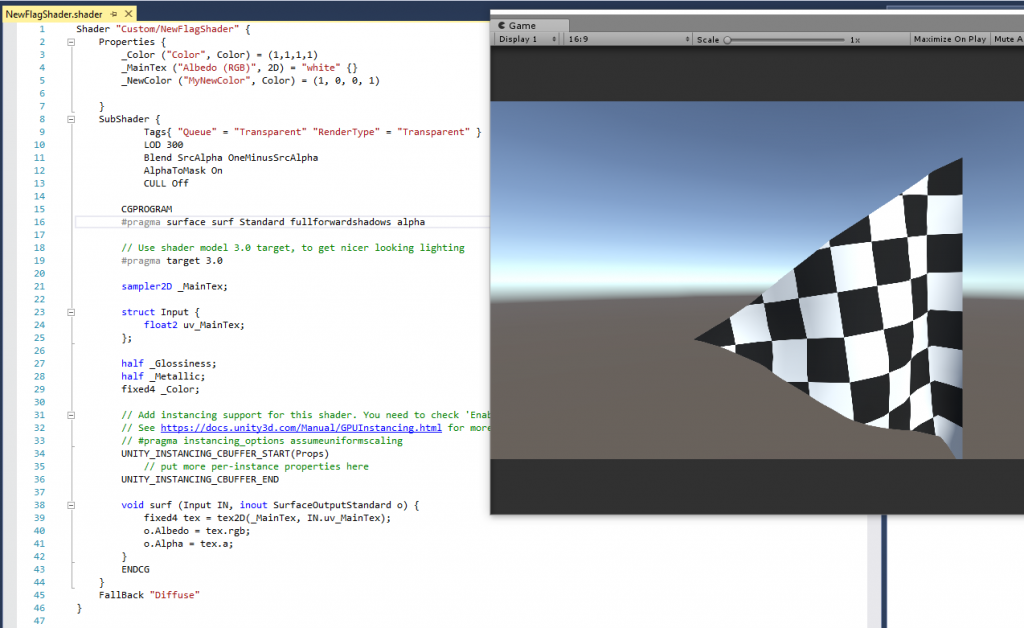 46 episodes