Manage episode 245571151 series 2691
By
Dale Basler
and
Brian Bartel
. Discovered by Player FM and our community — copyright is owned by the publisher, not Player FM, and audio is streamed directly from their servers. Hit the Subscribe button to track updates in Player FM, or paste the feed URL into other podcast apps.
To listen to this episode, download the mp3 directly, find us on iTunes, or use the player below.
http://traffic.libsyn.com/wsst/LOL214.mp3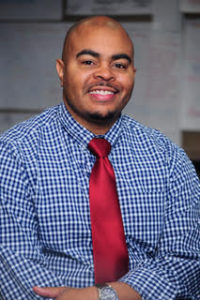 Dr. Bryan Brown
As a former science teacher and now professor of education at Stanford, Dr. Bryan A. Brown is keenly interested in improving science teaching and learning in urban communities by investigating how language and culture matter for effective science teaching. Some of this work is shared in his new book Science in the City, where Brown examines the interplay of language and culture in effective science teaching. Dr. Brown joins us to discuss his new book, the power of using technology to adapt to the cultural background of our students, and the need for adjusting our science language that better serves students in inner-city contexts.
Links:
Connect with our guest:
Featured image courtesy of Science in the City
---
We always love to hear from you – our listeners. Do you have any ideas for guests? What topics in science and science education need to be addressed? Submit your comments, concerns and suggestions through our contact page or tweet to us at @laboutloud.
Do you like the show? Please leave a comment on iTunes and rate us!
105 episodes