Manage episode 225513430 series 2691
By
Discovered by Player FM and our community — copyright is owned by the publisher, not Player FM, and audio streamed directly from their servers.
To listen to this episode, download the mp3 directly, find us on iTunes, or use the player below. http://traffic.libsyn.com/wsst/LOL199.mp3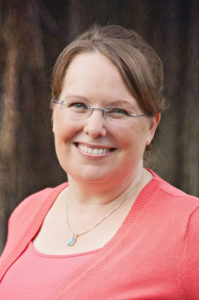 Jennifer Landin
Are you noticing less insects in your biology textbook? You're not alone. Jennifer Landin, with student and co-author Kiran Gangwani, recently decided to quantify the coverage of insects in college-level introductory biology textbooks over time. By exploring the coverage of insect diversity concepts, the visual representation of insects, and conducting a text analysis of keywords, they discovered a significant decline in biology textbook content dedicated to insects, along with an increasingly neutral tone in addressing the animal kingdom's largest group. Jennifer joins us to discuss the research, how it mirrors the decline of natural history in education, and the implications that taxonomic bias might have on our understanding of ecosystems and human society.
Links:
Connect with our Guest:
Featured image courtesy of Brian Bartel, with textbook provided by Appleton West High School in Appleton, WI.

---
Become a Lab Out Loud Patreon

Support Lab Out Loud
If you've been listening to Lab Out Loud, played an episode in the classroom for students, or simply value teacher-driven support for science education, please consider supporting our show by becoming a Lab Out Loud Patreon.
To learn more, visit: https://www.patreon.com/LabOutLoud
---
We always love to hear from you – our listeners. Do you have any ideas for guests? What topics in science and science education need to be addressed? Submit your comments, concerns and suggestions through our contact page or tweet to us at @laboutloud.
Do you like the show? Please leave a comment on iTunes and rate us!
91 episodes available. A new episode about every 16 days .