Manage episode 229579803 series 2691
By
Discovered by Player FM and our community — copyright is owned by the publisher, not Player FM, and audio streamed directly from their servers.
To listen to this episode,
download
the mp3 directly, find us on
iTunes
, or use the player below.
http://traffic.libsyn.com/wsst/LOL203.mp3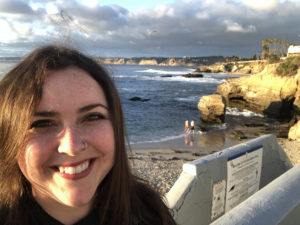 Sarah McAnulty
Our guest this week is Sarah McAnulty, squid biologist and founder of Skype a Scientist. Using readily available video chat tools, SKYPE a Scientist connects real scientists with classes around the world. Through these video sessions, classes can learn more about the scientist's field of study, what it means to be a scientist and how they do their job. Sarah joins us to talk about the program, how it promotes scientific literacy, communication and outreach. Listen to the show to find out how you can be matched with a scientist or join a live Q&A session held weekly.
Links:
Connect with our Guest:
Featured image courtesy of SKYPE a Scientist, used with permission

---
Become a Lab Out Loud Patreon

Support Lab Out Loud
If you've been listening to Lab Out Loud, played an episode in the classroom for students, or simply value teacher-driven support for science education, please consider supporting our show by becoming a Lab Out Loud Patreon.
To learn more, visit: https://www.patreon.com/LabOutLoud
---
We always love to hear from you – our listeners. Do you have any ideas for guests? What topics in science and science education need to be addressed? Submit your comments, concerns and suggestions through our contact page or tweet to us at @laboutloud.
Do you like the show? Please leave a comment on iTunes and rate us!
91 episodes available. A new episode about every 16 days .