Manage episode 229066509 series 1098555
By
Christian Martin
. Discovered by Player FM and our community — copyright is owned by the publisher, not Player FM, and audio is streamed directly from their servers. Hit the Subscribe button to track updates in Player FM, or paste the feed URL into other podcast apps.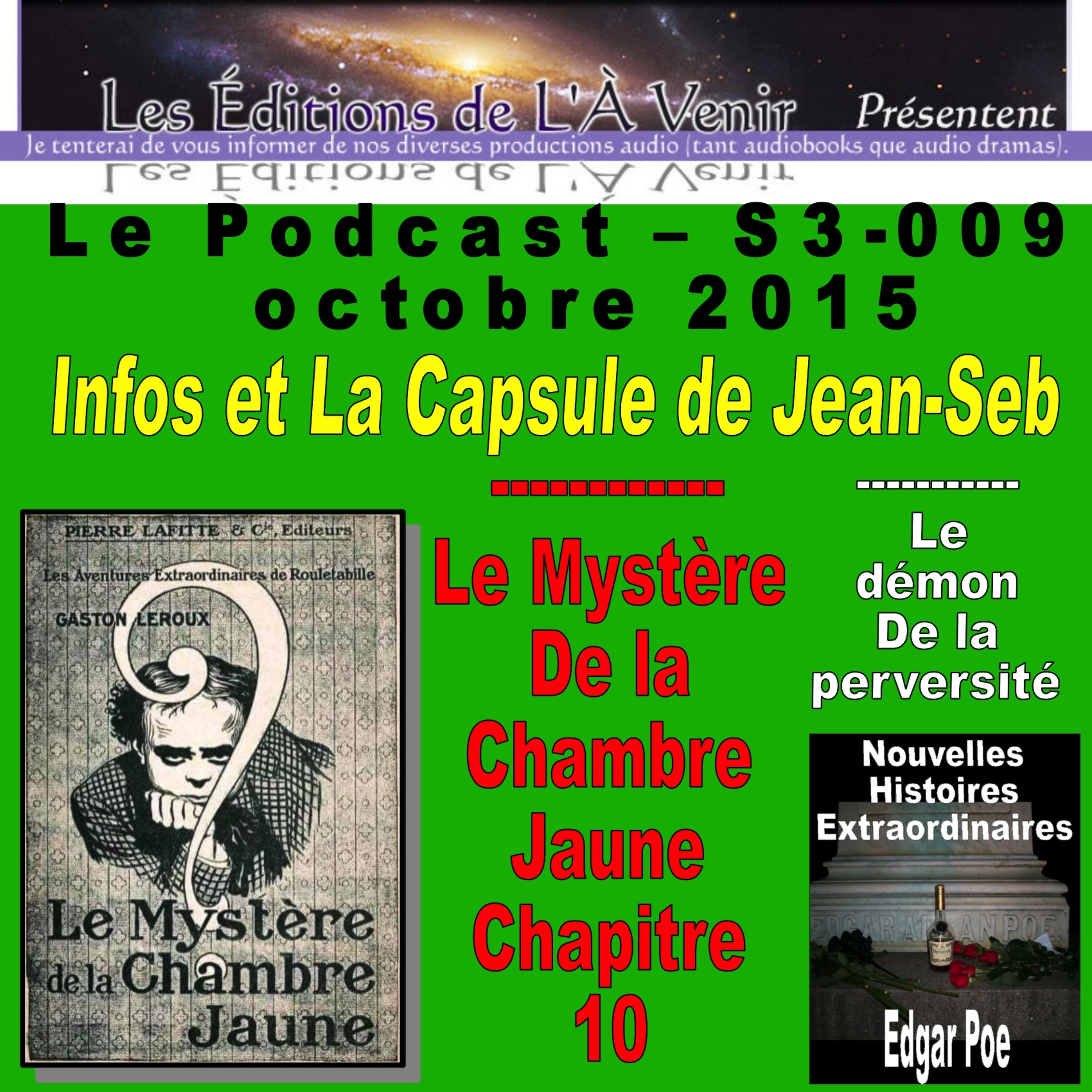 Voici ce qui sera possiblement
la dernière émission du podcast
sinon à jamais, du moins pour un bon bout de temps. Vous aurez sans doute remarqué qu'il n'y a pas eu d'émission en septembre. Frappés par une panne d'internet qui a duré pratiquement un mois, il m'était impossible de mettre quoi que ce soit en ligne. Pour remédier au problème d'accès internet, nous avons dû nous rabattre sur la technologie cellulaire. Ça fonctionne bien, mais ça coûte les yeux de la tête. Aussi j'ai décidé de réduire drastiquement mes activités sur le web. Le podcast se voit donc éliminé pour le moment.
Mes remerciements à Jean-Seb qui a contribué généreusement sa capsule à chaque rendez-vous, ou presque. Tout comme moi, vous avez aimé ses interventions. Vous pouvez continuer à le suivre dans le cadre de son propre podcast, Épicure, ainsi que dans Parlons Balado.
Merci également à tous ces artistes, auteurs, concepteurs de sagas qui ont bien voulu se prêter au jeu et répondre à nos questions, lors des entrevues. Merci aux interprètes qui ont prêté leur voix et leur talent aux productions que nous avons diffusées dans ce podcast. Enfin, merci à vous, auditeurs, qui nous avez suivis au fil des mois et des années.
Au sommaire de cette émission: la fin de l'entrevue menée par Jean-Seb avec le créateur de PrototypeS; le chapitre 10 de Rouletabille - vous pouvez vous procurer tout l'audiobook sur le blog des Éditions de L'À Venir ainsi que chez Audiocité.net -, et une nouvelle de Poe: Le Démon de la perversité.
Au plaisir de vous retrouver un jour,
Christian Martin
18 episodes